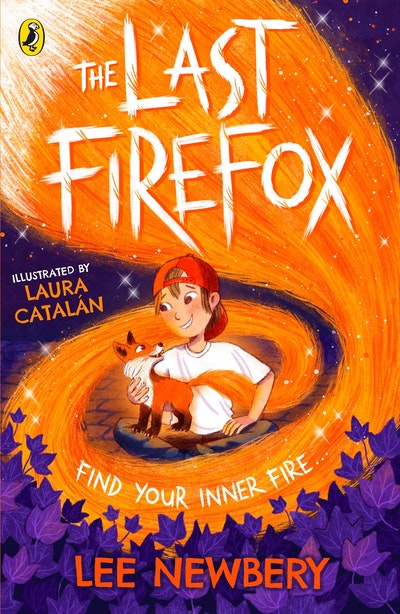 The Last Firefox
By Lee Newbery
Illustrations by Laura Catalan
Reviewed by Sarah Custance

Lee Newbery is a Welsh author, The Last Firefox is his debut novel that focuses on the importance of friendship, family, and what it truly means to be brave.
11-year-old Charlie lives in a small town in Wales and is very comfortable with his life. He has two amazing (if sometimes a bit odd) best friends, and two dads that adore him. So he finds himself a bit shocked that when his dads announce that they want to adopt another child, instead of feeling happy, Charlie feels petrified, he can barely look after himself, yet alone have the bravery to protect a sibling! One day as he is alone in the ruins of the castle that watches over his town, a mysterious door appears and a young boy hands Charlie a small fox declaring that as it is the last Firefox in existence it is in danger, and that it is up to Charlie to look after the fox until the boy can return in 2 days' time.
However, things quickly go wrong as the original date comes and goes with no sign of the boy and strange sounds and sights spreading about a massive beast roaming the village. Charlie struggles to come to terms with his guardianship of Cadno, his new flame filled, cuddly companion, and soon turns to the help of his two best friends Lippy and Roo to help him keep Cadno a secret and to keep him safe from the magical being that seems to be hunting them. Charlie realises that the only way to keep his easily flammable friend safe, is to find his own inner fire.
Accompanied with lovely and expressive illustrations by Laura Catalan scattered throughout the book, junior middle-grade audiences will find The Last Firefox to be a sweet and inclusive read about courage, bravery, family, and friendship. The book also lightly touches on the subjects of bullying and the anxiety of moving up to high school.