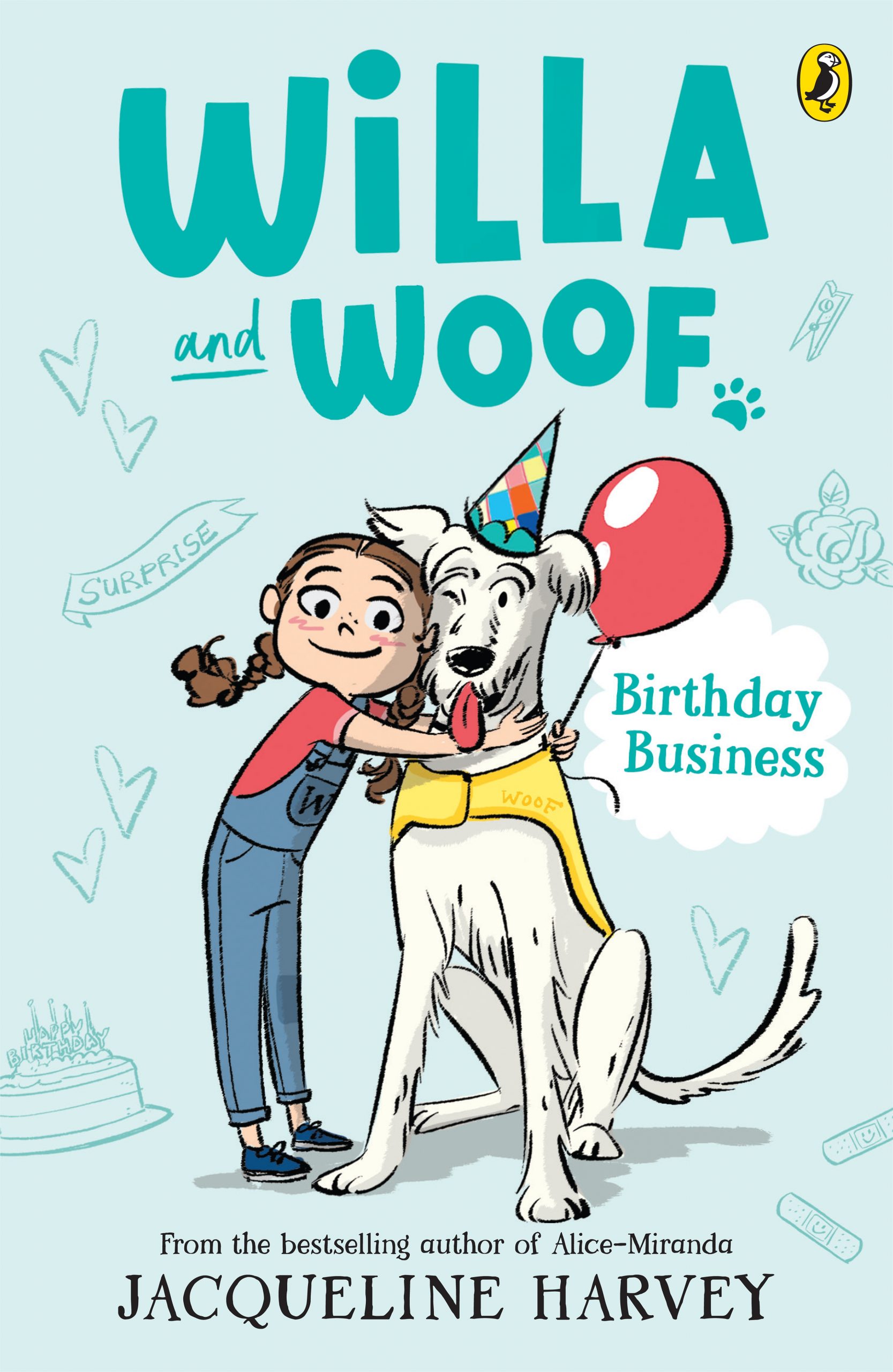 Willa and Woof 2: Birthday Business
By Jacqueline Harvey
Reviewed by Charlotte Barkla
Jacqueline Harvey is a household name in the Australian kidlit landscape. From the perpetually positive Alice-Miranda to junior spies, Kensy and Max, you'd be hard-pressed to find a kids' bookshelf without one of Jacqueline's titles. Her sweet junior fiction series, Clementine Rose was one of the books that inspired me to try my hand at writing! In Willa and Woof, Jacqueline has targeted a slightly younger age bracket of 6+, and has delivered another  tale that kids are bound to love.
Eight-year-old Willa has three best friends: a same-aged friend, Tae, a four-legged friend, Woof, and an old age friend, Frank, who lives in the retirement village next door. When Willa discovers Frank has an important birthday coming up, she sets about planning an epic surprise party. But why is nothing going to plan? And does Frank even want a party?
The book is narrated first-person by Willa. With simple sentences and chapters that are easy to digest, the book is manageable for beginning readers, or an entertaining bedtime read-aloud. Black and white illustrations by A. Yi are interspersed throughout, and provide a fun addition to the text. Readers are bound to enjoy Willa's optimism and creativity – not to mention a loveable, albino Irish Wolfhound as one of the main characters!
A highlight of the book was the inter-generational friendships throughout. The value of community is front and centre in this book, with the whole street getting involved in the birthday surprise. Jacqueline has crafted a street where I'd quite like to live!
Sure to follow in the success of Jacqueline's other series, I'll look forward to reading Willa's next adventure.