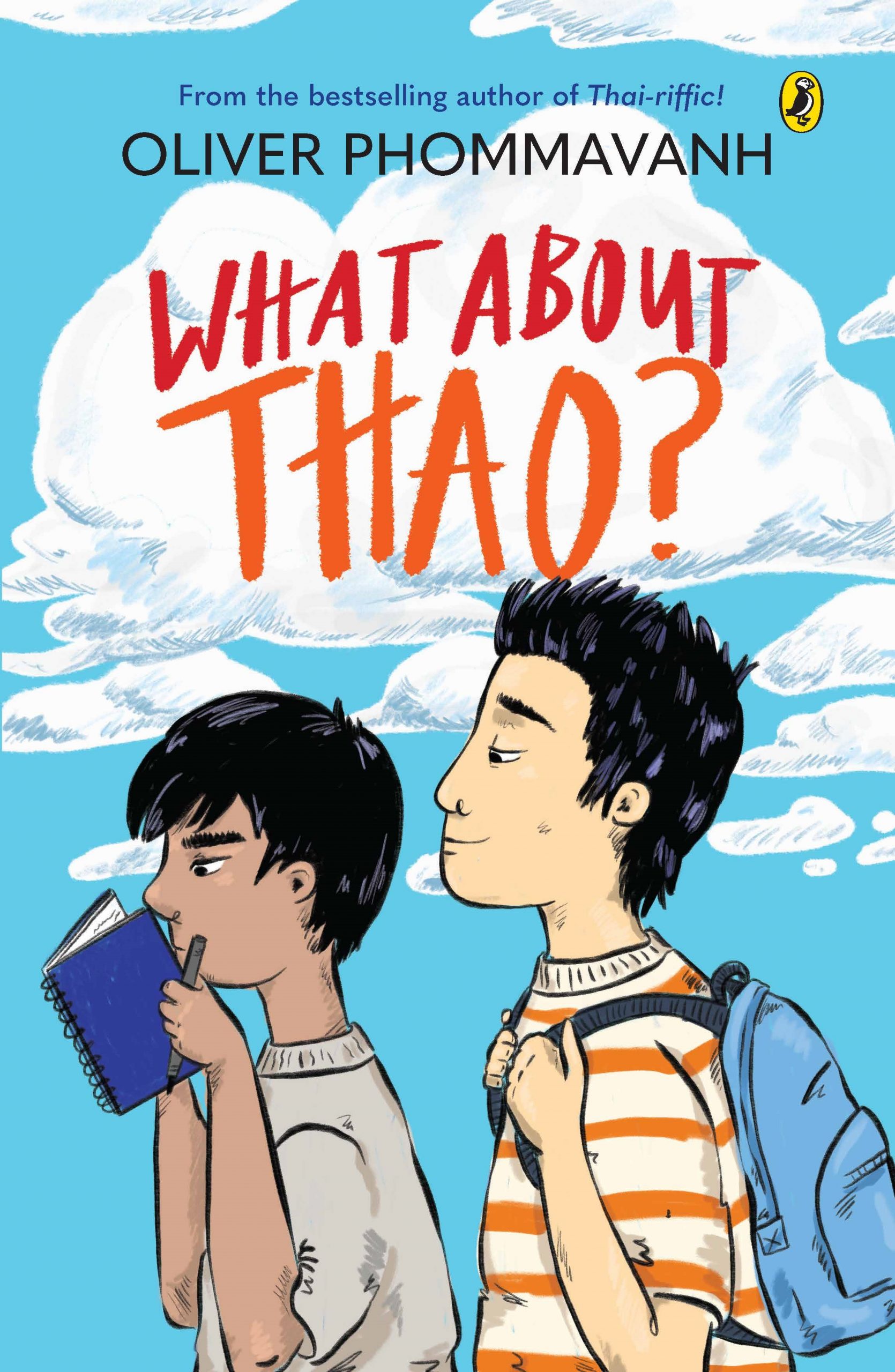 What About Thao?
By Oliver Phommavanh
Reviewed by Melissa Salisbury
What About Thao? is another funny, sweet and touching story by comedian Oliver Phommavanh, whose previous books include Thai-riffic, Con-nerd and The Other Christy. 
When Thao (pronounced towel without the L) and his family move from Sydney to the tiny country town of Megulla, Thao isn't sure what to expect. Australian-born, but of Vietnamese heritage, he sticks out amongst the locals. His city-born-and-bred lifestyle also sees him at odds with the lives of local children. But Thao is soon making friends and trying to fit in, while enjoying the celebrity of being a bit different – until Syrian refugee Kadir and his family move to the town.
Suddenly, Kadir is the centre of attention, and Thao is expected to help Kadir fit in. Thao now faces the challenge of helping Kadir find his place when Kadir has no interest in Thao or fitting in. On top of this, Thao feels he's losing his newly formed friendships and questions whether he ever really did belong in Megulla.
What about Thao? is both funny and heart-warming –and provides an insight into what it feels like to be different and, as a new arrival – whether it be to a new town or a new country – question where you belong. Phommavanh does a great job of weaving cultural stereotypes and phrases through the story, but then turning them on their head, showing that acceptance is just as easy, if not easier, than prejudice.
Told in first person through Thao's eyes, Thao is a likeable and humorous protagonist who ably steers us through the story. But it's Kadir who I found the most touching. Kadir has experienced trauma, loss and dislocation, and Phommavanh has deftly created a character that tugs at your heart strings while creating suitable age-appropriate conflict for Thao.
Slam poetry features as a way of Kadir expressing himself and provides a vehicle for Thao and Kadir to fit in to the local community. The poetry is a wonderful touch as it reveals character, back story and still moves the story on. It's engaging and might even tempt readers to give poetry a try as a means of self-expression, or just for fun!
And be warned – this book will also make you hungry with its mouth-watering descriptions of falafel and pho!
Overall, this easy and rewarding read will appeal to a wide range of children and is likely to be on high rotation in school and community libraries.