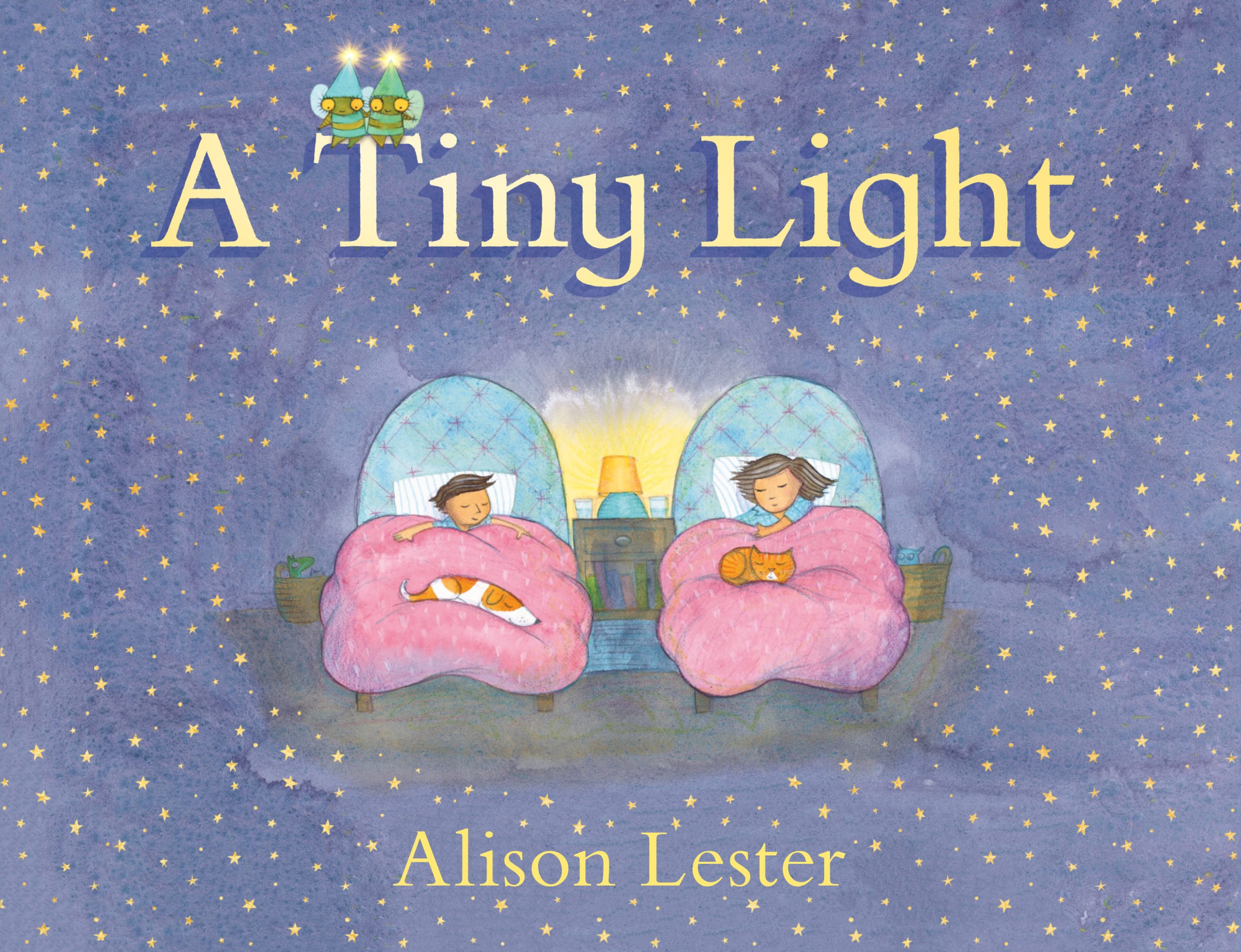 A Tiny Light
Written and Illustrated by Alison Lester
Reviewed by Mia Macrossan

When you go to bed tonight,
be sure to leave a tiny light,
so Twinkles in the Milky Way
can find you when they come to play…
Any new book by the much loved 2011/12 Children's Laureate  is always something to celebrate. With A Tiny Light she has again produced an instant children's classic that, along with Kissed by the Moon, is the perfect gift for new-borns.
The book is inspired by Alison's mother in law who first conceived the Twinkles and wrote about them in a hand-made book nearly a hundred years ago. There is something 'old-worldly'  about the concept of two twinkling beings that come out at night, fly around the room and encourage children to marvel at all the wonderful things that happen when the sun goes down. They chase away any fear of the dark and also help children become acquainted, perhaps for the first time, with the sun, moon, planets and everything out there.
The lyrics are gentle, the rhythm encourages relaxation and the beautiful illustrations with their soft colours soothe the reader into sleep.
Perfect for sharing with babies and toddlers at bedtime.