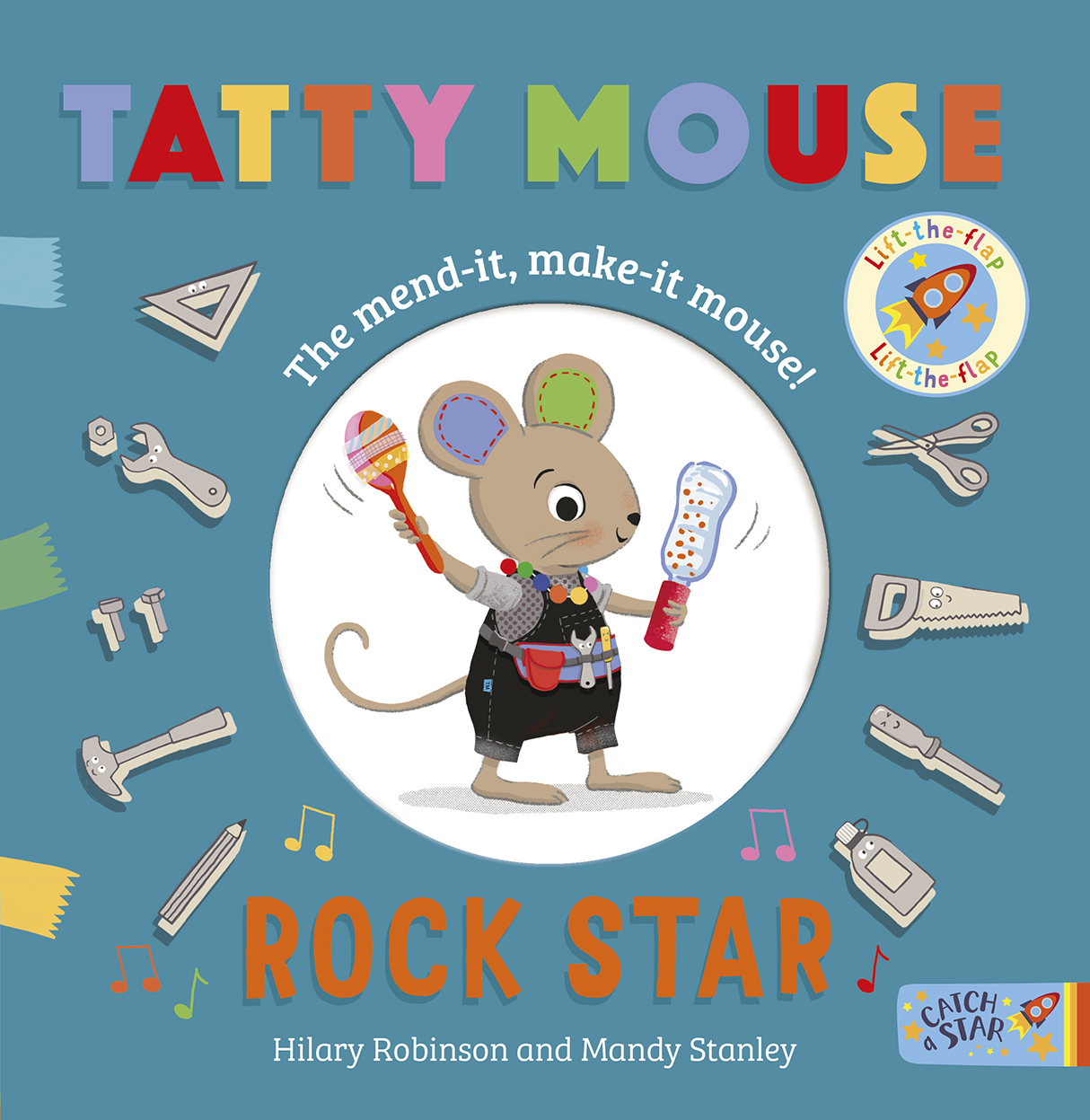 Tatty Mouse Rock Star
By Hilary Robinson and Mandy Stanley
Reviewed by Margarite Igras
Hilary Robinson is a London based author who has written many children books, especially her Mixed Up Fairy Tales. Tatty Mouse is a lift-the-flap board book series aimed at toddlers, with a focus on recycling and being creative with our waste items. The cute mouse entertains and informs the reader with her kit of tools, some discarded bits and pieces, and some bright ideas. In this book, the focus is on musical instruments.
Tatty Mouse wants to join her brother's band, but first she sets to work making some musical instruments to play. Using rice, sand and paint she makes some maracas and creates a set of drums using a saucepan and lid, as well as some tubs and tins.  The reader is introduced to Tatty Mouse's mend-it, make-it tools in the first page of the board book and some new vocabulary such as the spanner, bolts, chisel, saw, and set square. Throughout the story, these tools need to be found, hidden in the illustrations. There are also some surprises hidden behind the lift flaps.
Mandy Stanley's illustrations are bright, colourful, and full of activity. Tatty mouse is cute and busy. So are the other members of the band. Together with the simple rhyming text, there is an infectious joy in being creative. I wonder if the reader will want to create their own musical instruments and gather their own tool kit.  This is a busy book, with lots of things for a toddler to do and find and learn about.