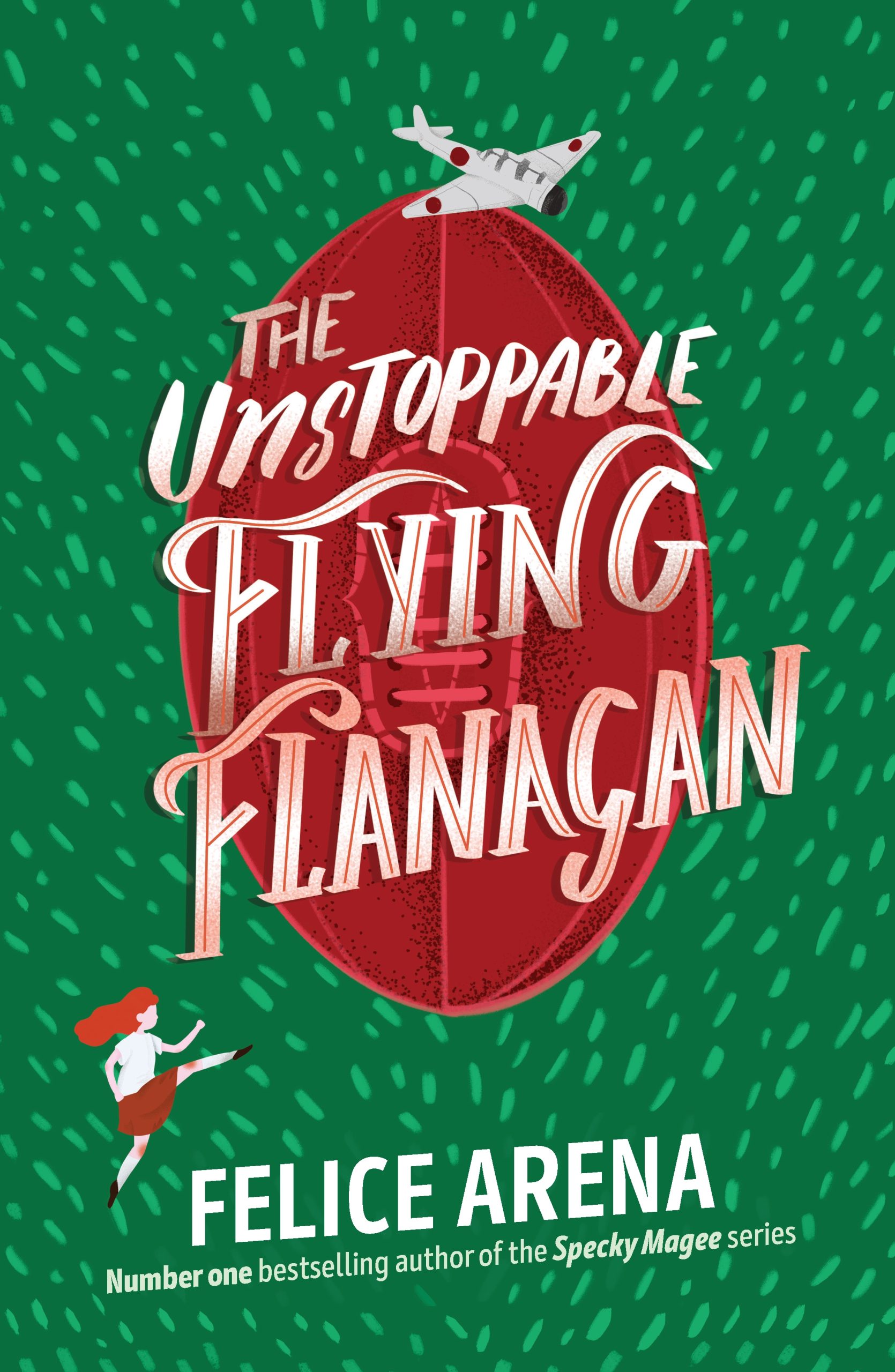 The Unstoppable Flying Flanagan
By Felice Arena
Reviewed by Liane McDermott
 In 1942, in the Melbourne suburb of St Kilda, a girl lies in the dark and prays.
She prays for her family.
She prays for her friends.
She prays for the war to be over.
And she prays for a world where girls can play football.
'A-women,' she whispers. 
Award-winning and bestselling Australian author Felice Arena's latest historical adventure for children 8+ kicks so many goals.
Set during the Second World War when Australia came under direct attack by the Japanese, the story begins with 12-year-old footy-mad Maggie Flanagan seeing a Japanese spy plane in the skies above Melbourne. While no one believes her, the threat of war on Australian soil is very real, as is her fear for her beloved older brother and backyard footy coach, Patrick, who is somewhere overseas joining the fight against Italy and Germany.
When Maggie's catholic school gets chosen by the Bishop to run a fundraising event for the troops, Maggie's daring unladylike suggestion for an all-girls charity football match is met with horror, and she's punished by one of the nuns. But the plucky and determined Maggie Flanagan does not give up on her dream or let sexist attitudes and stereotypes stand in her way.
Maggie is such a lovable character, and along with her singing and dancing best friend Gerald (who also doesn't fit the traditional gender mould), they show courage in standing up for what you believe in, standing up for others and standing up for yourself.
The story covers many themes including Australian history, equality, feminism, racism, social change, relationships and family. But one of the most fascinating themes is the history of women in Australian Rules Football. After reading a UK newspaper article about thousands of people turning out to watch women play soccer during the First World War, Felice Arena wondered what the experience was for women in Australia with AFL. In his research, Felice came across an all-women's fundraising footy game in Perth in 1915, which inspired Maggie's character and her dream.
The Unstoppable Flying Flanagan is not just for footy fans—it's an action-packed, cracking good story that will leave kids cheering for more.
Teaching notes are available at www.penguin.com.au/teachers, encompassing the curriculum learning areas of English and Humanities and Social Sciences.