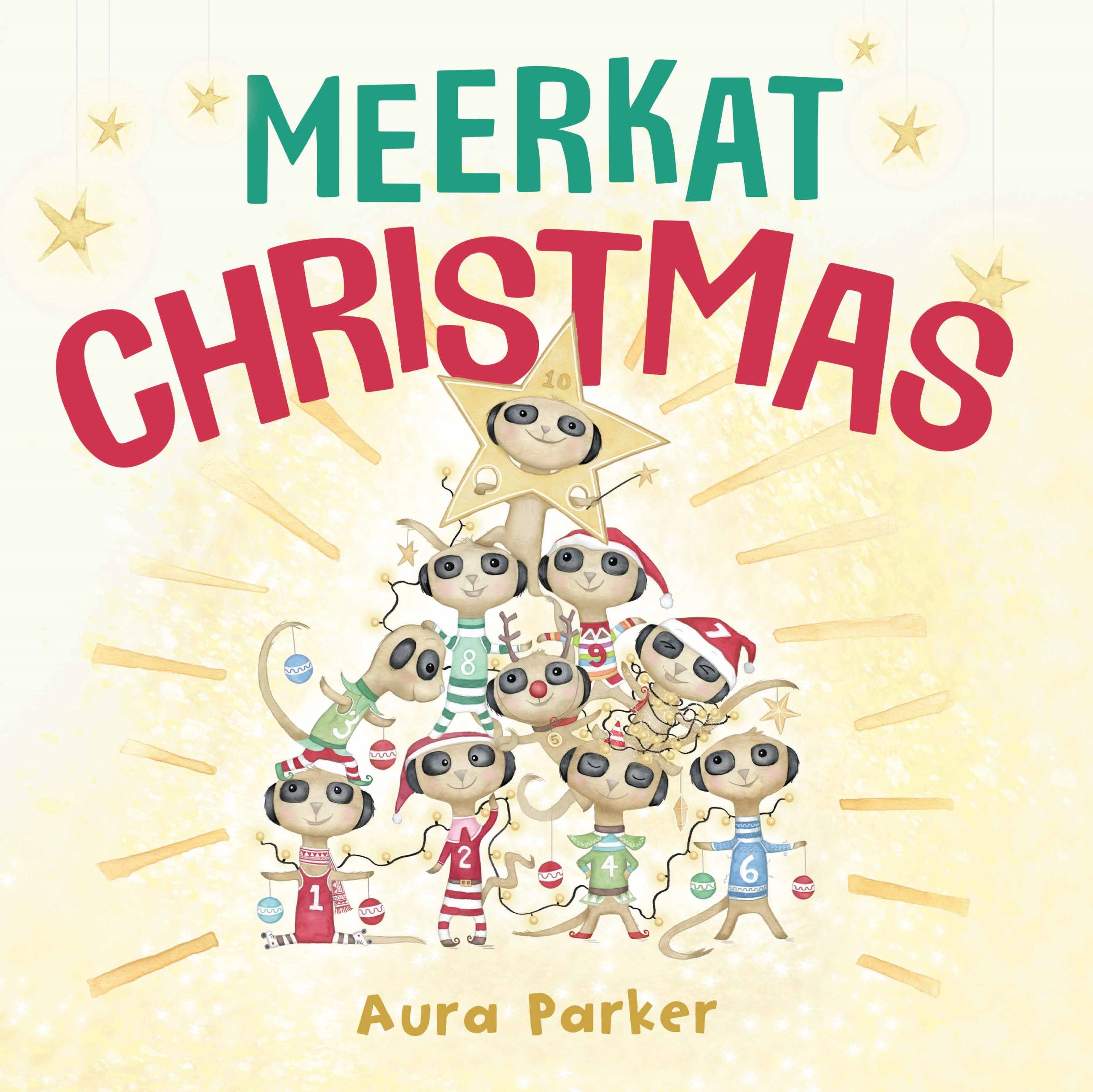 Meerkat Christmas
By Aura Parker
Reviewed by Mia Macrossan
Aura is a creator whose previous published books include Meerkat Splash, Goodnight Glow Worms and The Silly Seabed Song. Her work is characterised by a joyful energy, a sense of fun and lots of  play.
This is a rhyming and counting text where the meerkats try to pile on top of each other on Christmas day with varying degrees of success.  The illustrations show them dressed as elves, balancing on Christmas baubles, hanging upside down from the Christmas tree and so on. They finally achieve a tower of meerkats with the one on top being the star. But then one of them sneezes!
There are plenty of noisy words in large font  to engage the young ones – crash, run, hooray, woooo!  and of course ahchooo!
A thoughtful touch are the detailed and engaging endpapers which show the meerkats at work in the front and enjoying Christmas dinner at home at the back.
These delightful meerkats are a lot of fun for young children who will enjoy the Christmas mayhem not to mention the counting.