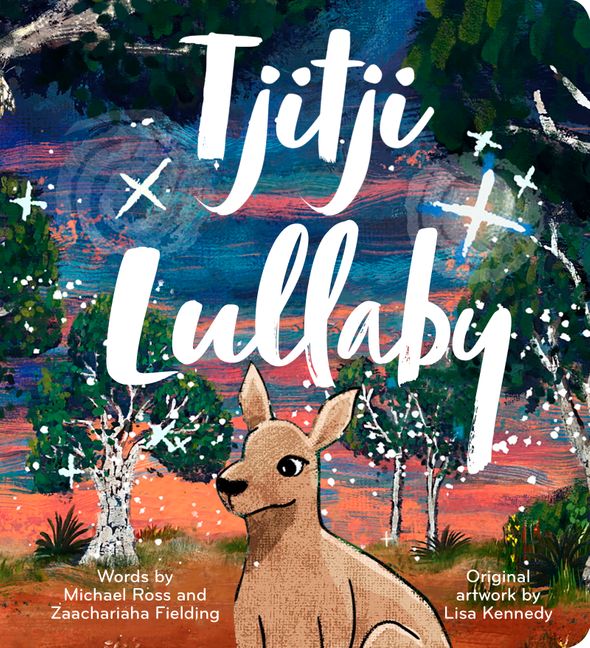 Tjitji Lullaby
Written by Michael Ross and Zaachariaha Fielding
Illustrated by Lisa Kennedy
Reviewed by Mia Macrossan
Tjitji is a word in the Anangu Pitjantjajara Yankunytjatjara languages that means 'child' so this is a song to sing a young child to sleep. The rhythm is somewhat uneven but it works when it is sung with the repetition of the last phrase in each sentence. What makes this board book outstanding are the gorgeous and striking illustrations which feature the usual iconic Australian animals settling down to sleep.
It's night time and parents are coaxing their young ones to rest after a 'day that was gorgeous'. They float on 'the calmest of waters', 'their dreams will be sweet' and concludes with a promise to 'never leave you'. The scenes promote tranquillity, soothing any anxiety and in general wind things down before the child goes to bed.
An Australian lullaby for Australian children. Parents can find out more at

ABC Kids Tjitji Lullaby

and also listen to it on YouTube ABC Kids.