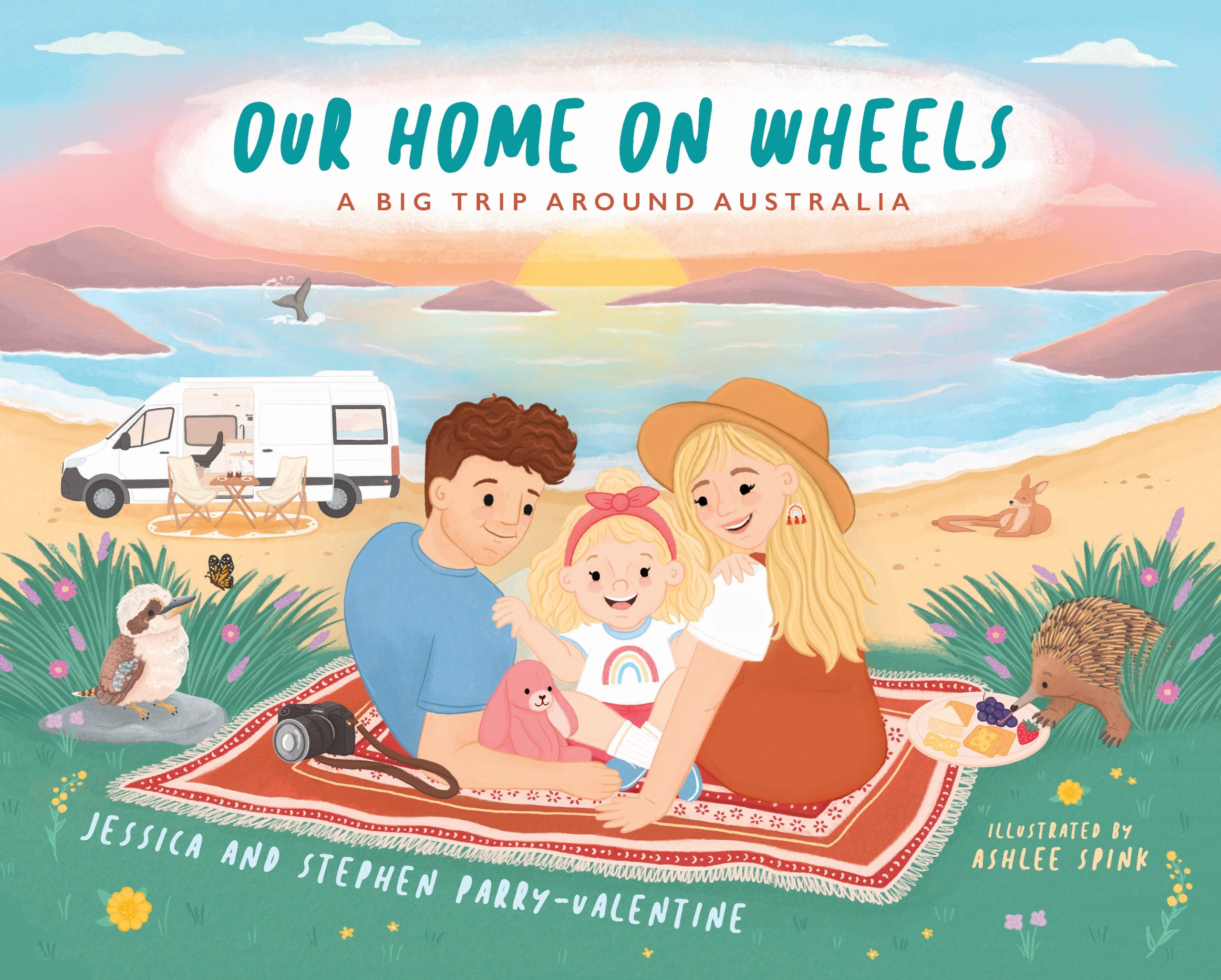 Our Home On Wheels
A Big Trip Around Australia
Written by Jessica and Stephen Parry-Valentine
Illustrated by Ashlee Spink
Reviewed by Mia Macrossan
The authors have a  passion for filmmaking and photography, they are well-known for their YouTube travel series: Flying the Nest is a popular travel channel on the platform. Our Home on Wheels written after the birth of their child is their first picture book, inspired by their travels around Australia as a family.
It tells the story of a little girl who together with her parents travels around Australia in a van, visiting iconic sites from Broome, through the Top End to Uluru, to Tasmania and home again. They avoid the big cities and revel in the sights and sounds of the country.
There is plenty to explore and experience and some interesting facts about life in Australia to learn along the way, for example, in Coober Pedy everyone lives underground to escape the extreme heat during the day.
Each double page spread has one big expansive illustration with four lines of rhyming text, always showing the happy family enjoying themselves.
This is a great starting point for a discussion  of  family holidays and all the different activities to be experienced around Australia. It may awaken a desire in children to travel and explore the land they live in.