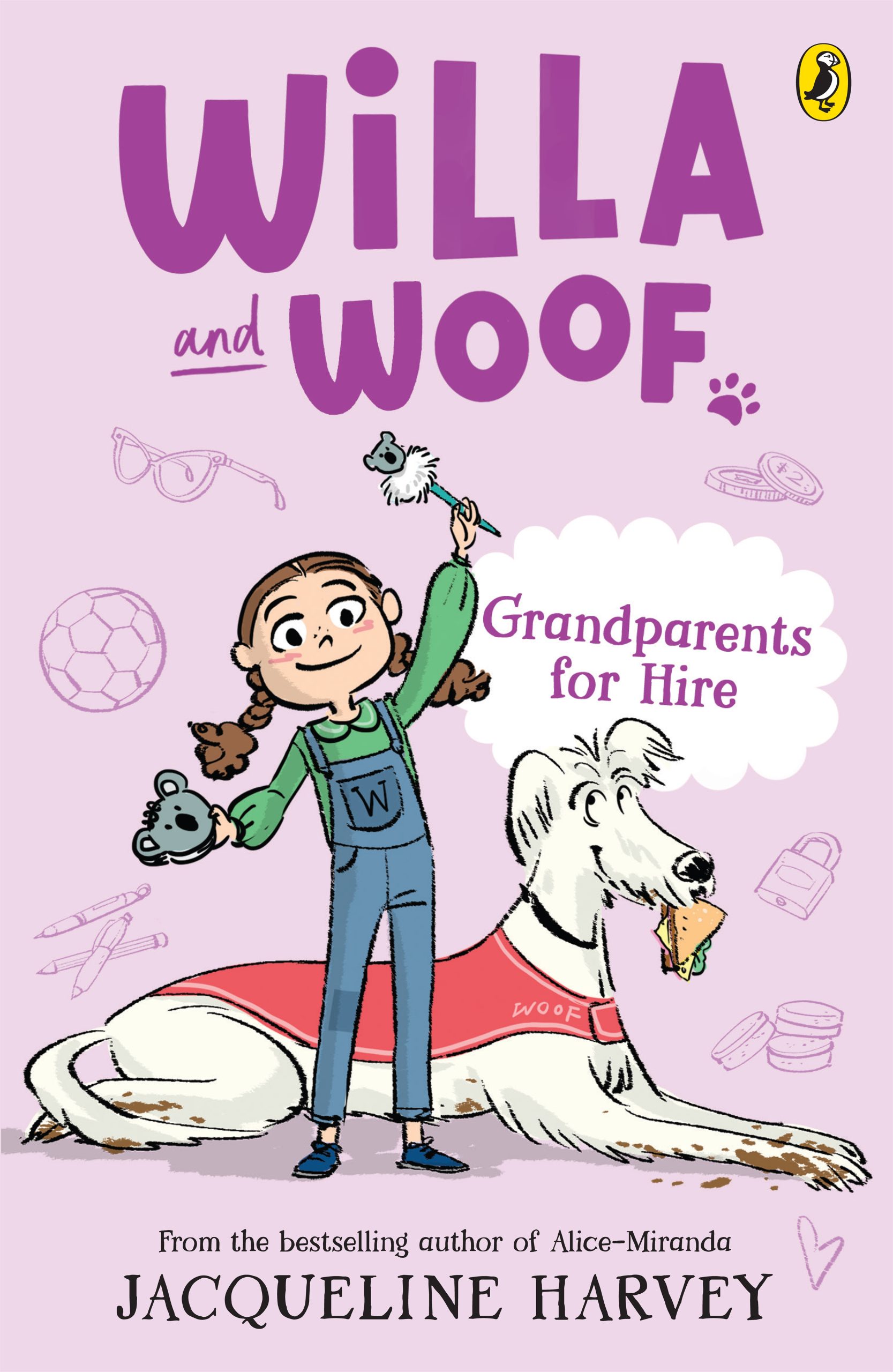 Willa and Woof 3: Grandparents for Hire
By Jacqueline Harvey
Reviewed by Liane McDermott
Australia's much loved and honoured children's author, Jacqueline Harvey, of the popular Alice-Miranda, Clementine Rose, and Kensy and Max series, produces another endearing junior fiction series—Willa and Woof. Mimi is Missing and Birthday Business are the first two books in the series. Grandparents for Hire, the third book, continues the delightful adventures of eight-year-old Willa and her best four-legged friend, Woof.
Willa's best worst day ever (or maybe her worst best day ever) begins when her school principal announces they're having Grandparents' Day. While there are cheers from some of her classmates, there are tears from others who don't have a grandparent who can join them on this special day (including Willa whose own Grandma is going to be overseas). But when Willa tries to convince her best old-age friend Frank who lives next door at Sunset Views Retirement Village to be her 'adopted' grandparent, she discovers an even bigger problem.
Willa, full of optimism and determination comes up with the best idea ever, and with the help of her best same-age friend, Tae, makes plans for Grandparents' Day to be an even bigger success. Meanwhile, her trusty four-legged friend Woof is making plans of his own.
There is so much to love with this sweet story. It has bucketloads of humour and heart doused in kindness and compassion. With Willa's enthusiasm and her unwavering, selfless resolve to make Grandparents' Day a positive experience for all, the story is as warm and bright as Willa's sunny outlook on life.
Willa and Woof: Grandparents for Hire is bound to be another Jacqueline Harvey bestseller, and kids aged 6-9 years will delight in all the fun and adventures of Willa and Woof and their new and old friends.