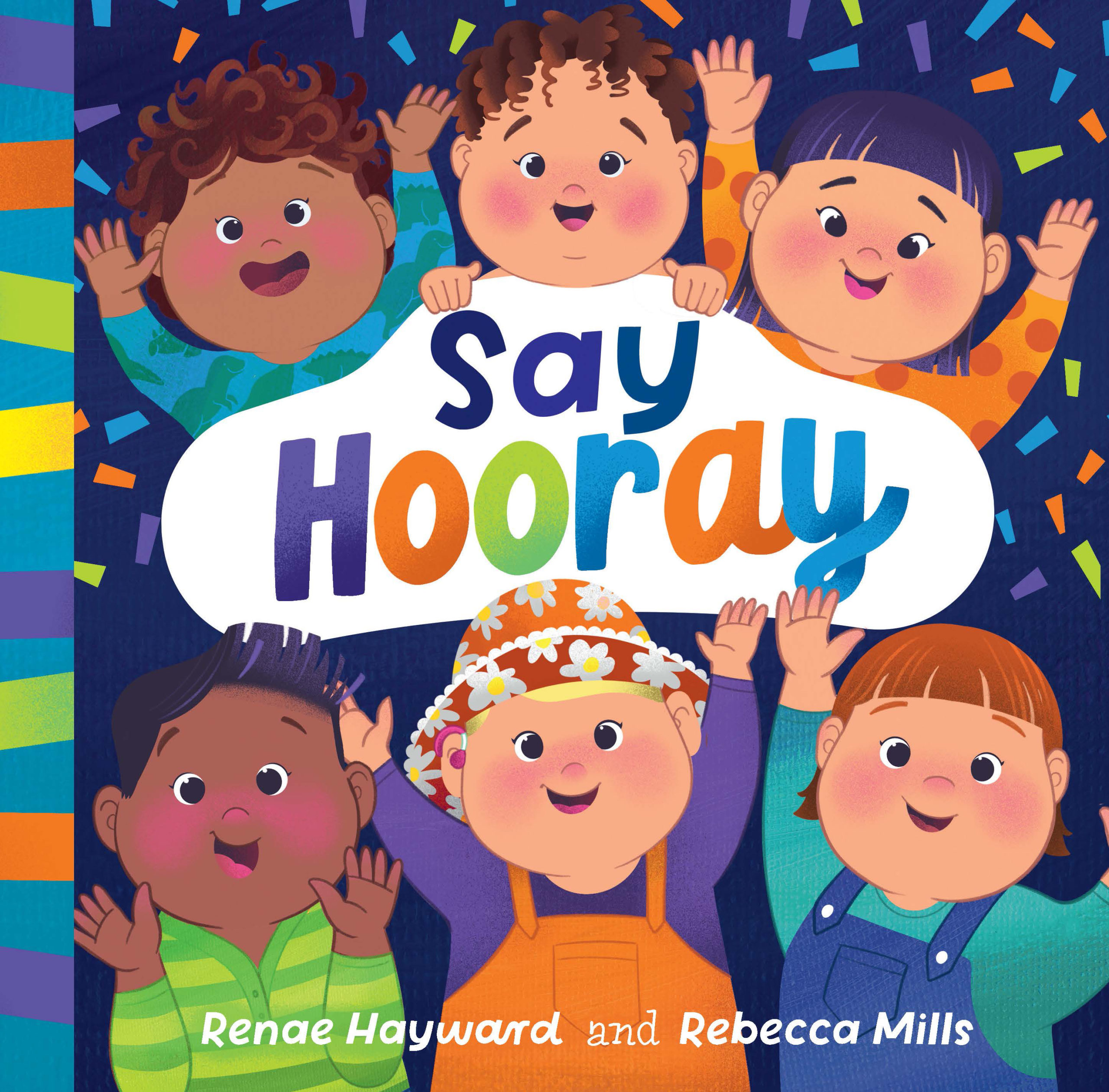 Say Hooray
By Renae Hayward & Rebecca Mills
Reviewed by Mia Macrossan
This is Renae's second children's book, her first was Barking Mad. Rebecca  is a prolific graphic designer and illustrator, whose illustrations have have been used in puzzles, on clothes, stamps and even surfboards.
In Say Hooray these two have created a joyful celebration of some of the milestones in a baby's first year – cutting a first tooth, rolling from front to back, eating a new food, standing up and more.
Each page introduces a different baby, a different name and a different accomplishment. The creators have been mindful to present a diverse  range of children including a deaf baby signing for the first time.
The rhyming text is short and cheerful, beautifully complemented by the crisp lines and bright colours of each well designed double page.
This delightful read-aloud book is one that older siblings and babies will enjoy in equal measure.