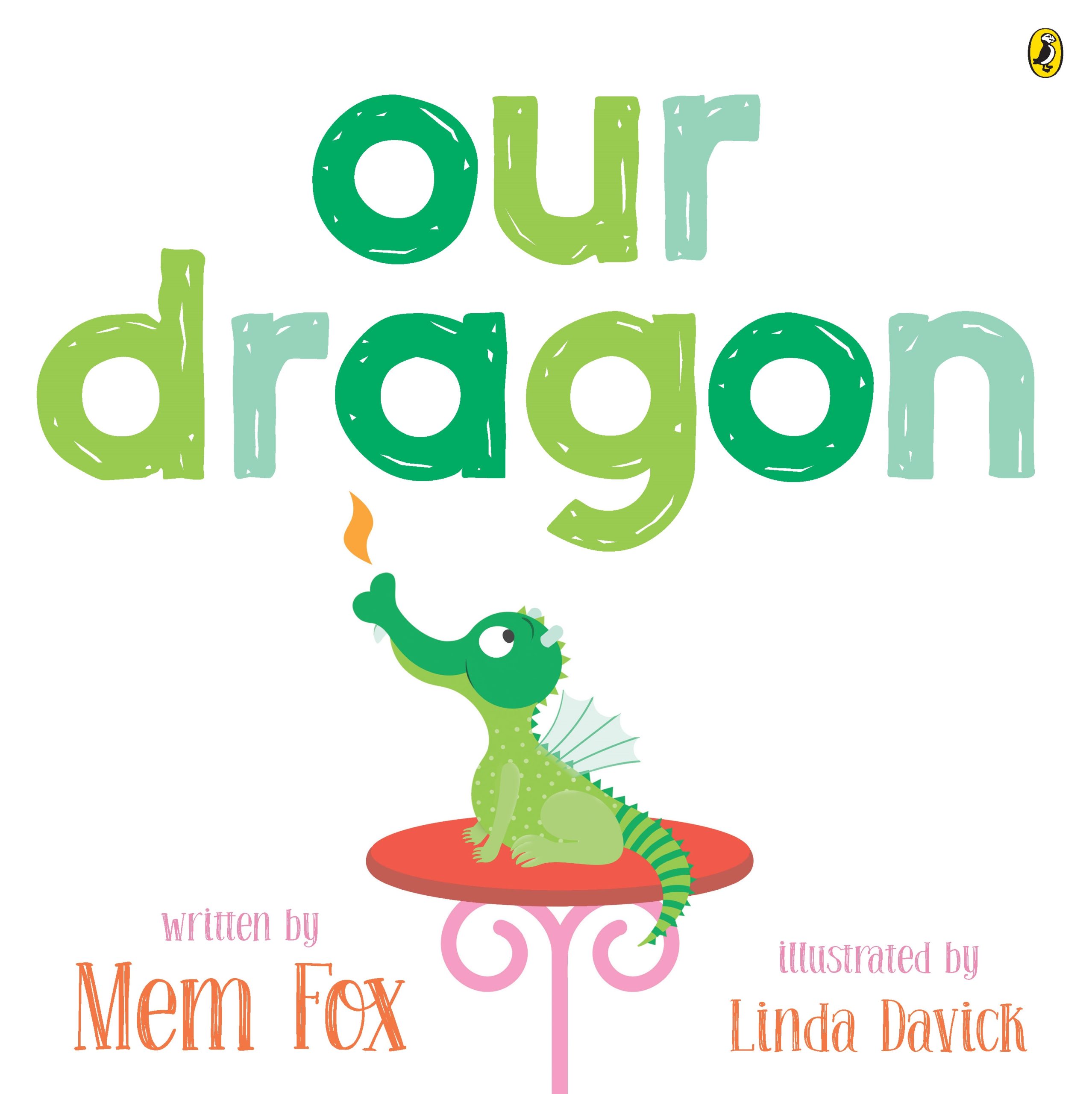 Our Dragon
Reviewed by Mia Macrossan
Mem Fox shot to fame with her instant classic Possum Magic way back in 1983. She has worked with many different illustrators such as Judy Horacek for  Where is the Green Sheep? 2004,  Freya Blackwood for A Tiny Star 2019, and Mark Teague for Cat Dog 2021. So her books vary enormously in style and tone but all are recognizable for their pitch perfect child appeal.
Here she is working with Linda Davick, the illustrator of several picture books, including We Love You, Rosie! by Cynthia Rylant; What Riley Wore by Elana K. Arnold; as well as her own Say Hello! and I Love You, Nose! I Love You, Toes!.
Our Dragon is the story of a  proud human parents with a baby dragon who breathes out fire wherever he goes, creating little disasters. The parents sit him on the couch and gently explain the dangers. He tries hard to behave but 'flames often spout when he's hungry or tired'.
Then one day  he 'coughed up a flame – accidental, of course- in the midst of a game'. His parents patiently and lovingly restore order, give him a big reassuring hug, a  kiss on top of his head and a bottle. In the last picture of him he is fast asleep in his crib, complete with a fire extinguisher attached.
All parents will recognize the situation immediately. Any and all babies can unintentionally cause havoc and need the support and unconditional love demonstrated so tenderly here. The rhyming text is simple, direct and flows easily off the tongue.
The illustrations are graphic simple shapes in soft bright colours. The little dragon is bright green, expressive and appealing. The pages use plenty of white space so the focus is firmly on the family with minimal detail and no clutter, just right for little people.
A delightful book to give to a family with a new born baby or to any child who loves dragons.