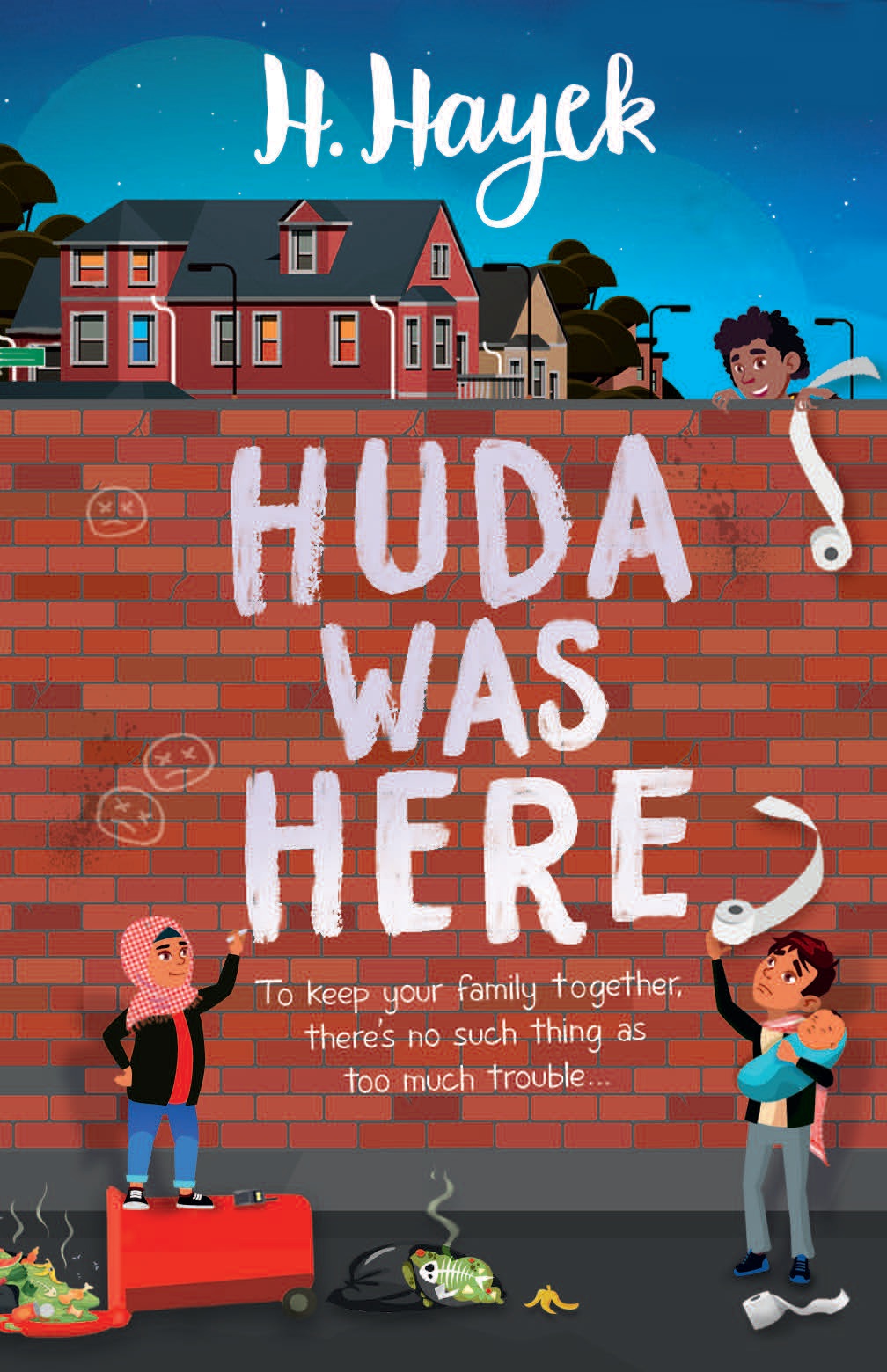 Huda Was Here
By H Hayek
Reviewed by Charlotte Barkla
Huda Was Here is a heartfelt, funny tale of two kids trying to bring their dad back home. After a period of low crime rates in the neighbourhood, Huda and Akeal's dad loses his job as a security guard. He ends up taking a job interstate, away from the family.
But Huda won't stand for that. She hatches a plan to create chaos around the neighbourhood, so the security company is forced to give Dad his job back. From toppled wheelie bins to (chalk) graffitied school fences, Vegemite-covered playgrounds and stolen shoes, Huda and Akeal are determined to reunite the family.
The author narrates the story from the perspective of Akeal, Huda's older brother. With Huda driving most of the action – and starring in the title – it almost feels like she should narrate the story. Yet Akeal brings a gentle, endearing touch to the tale, and readers are sure to enjoy seeing Huda's mischief through Akeal's eyes. I particularly enjoyed Akeal's description of Huda, first thing in the morning. He describes his delightful younger sister the way only an older sibling could: "Her puffed-up morning eyes were barely open, but I could tell she wanted to leap across the table and stab me with her spoon."
 I love reading the acknowledgements of a book, and Hayek's didn't disappoint. As in Huda and Me, Hayek's CBCA-shortlisted title, the characters in Huda Was Here are based on the author and her siblings. This time, the storyline was inspired by an old Arabic movie Hayek watched as a child, featuring a night watcher in Lebanon who loses his job, and a mischievous daughter determined to help him get reinstated. So, fellow parents and teachers, perhaps we shouldn't feel guilty for letting our kids watch movies every now and then … it could inspire a future novel!
 Another delightful story by a celebrated author, this tale of family unity, love and humour is sure to be devoured by middle-grade readers.