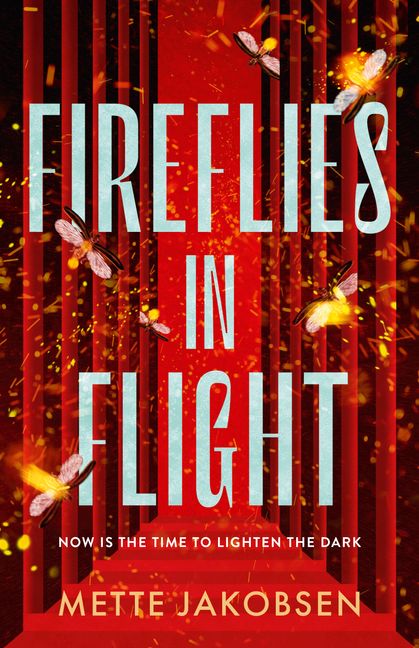 Fireflies in Flight The Towers #2
By Mette Jakobsen
Reviewed by Helen Gearing
The second instalment of the urban dystopian series 'The Towers', Fireflies in Flight is a YA adventure for readers aged fourteen years and older who are looking for a fast-paced, high-stakes story of teenagers resisting an authoritarian government.
Set in the near-future, Fireflies in Flight follows seventeen-year-old Ally who has escaped The Towers, a secure institute for homeless youth. The novel rewards the reader who is familiar with its prequel, The Snow Laundry, as it continues Ally's story at a galloping pace, rarely pausing to weave in backstory.
Ally is now racing against her former captors to find missing research which will prove that youth in The Towers are being experimented on by the Government. If she can find the research before the institute's CEO does, she plans to bargain for the freedom of her friends, who remain captive.
As she frantically searches the city for clues, Ally meets a group of outcast teenagers living on the fringes of society and must decide whether to trust them or continue alone in her mission.
Ally is a likeable heroine – feisty, brave, and unwaveringly loyal to her friends – although somewhat reminiscent of earlier female protagonists in similar dystopian YA titles including Katniss in The Hunger Games, Tris in Divergent, Ruby in The Darkest Minds, and Ellie from the Australian classic Tomorrow, When the War Began.
However, Jakobsen's world-building is vivid and immersive, and her descriptions of a city once familiar to Ally – but now almost unrecognisable after the recent violence which preceded the new government – are studded with chilling details, 'A broken chandelier is tossed in the corner next to a tower of dirty plastic binders.'
Readers who are seeking a thrilling dystopian survival story – and who are comfortable with a moderate level of violence and difficult topics, including genocide – will thoroughly enjoy 'The Towers' series.