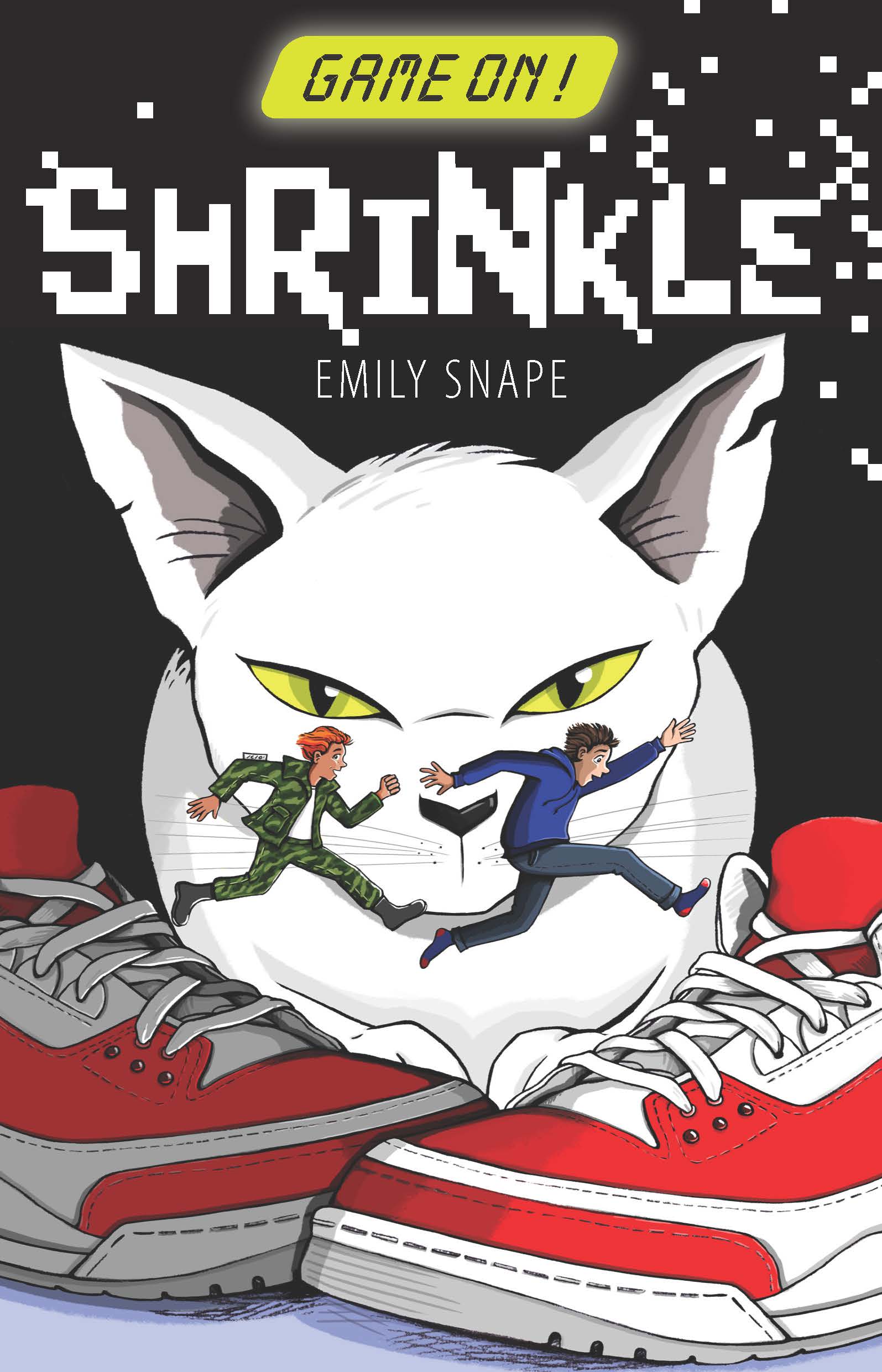 Game On: Shrinkle
By Emily Snape
Reviewed by Mia Macrossan
Emily Snape has written and illustrated many books many aimed at young reluctant readers. Shrinkle, the first in a new series called Game On,  is short, copiously illustrated by the author, and written in a light-hearted comic style all designed to make a reluctant reader feel comfortable and engaged.
There have been many books using the idea of people being small where the characters see the world in a totally different light and have to cope with unusual dangers and unforeseen situations. Perhaps it all started with Gulliver's Travels, but The Borrowers by Mary Norton and The Indian in the Cupboard  by Lynne Reid Banks were both popular series in their time, not to mention that iconic film, Honey, I Shrunk the Kids.
Here we have a situation where two brothers Max and Liam, who don't get on at all, are both shrunk by the game Shrinkle on the sleeping babysitter's phone and have to struggle to elude a  giant spider, climb huge sofa mountains and escape from the enormous cat, communicate with their now  mammoth dribbly baby sister and more.
The plot is structured as a game with increasingly more difficult levels of danger and excitement. It is told from Max, the older brother's point of view. He is full of comments, asides, opinions and facts. Max is a gamer who has just completed an epic school project called 'The evolution of Video Games' so we know what to expect. There is a choice infomercial about maggots when he is stuck in the rubbish bin, an example of the gross humour which may appeal to young readers.
Max and Liam struggle on to victory at the end with both of them realising that deep down they both care for each other. Themes of forgiveness and self-belief underpin this comic adventure with a sequel Glitched scheduled for  publication later this year.  The book itself is a sturdy attractive object carefully designed to withstand the wear and tear of multiple readings. A great series for the school library or home collection.