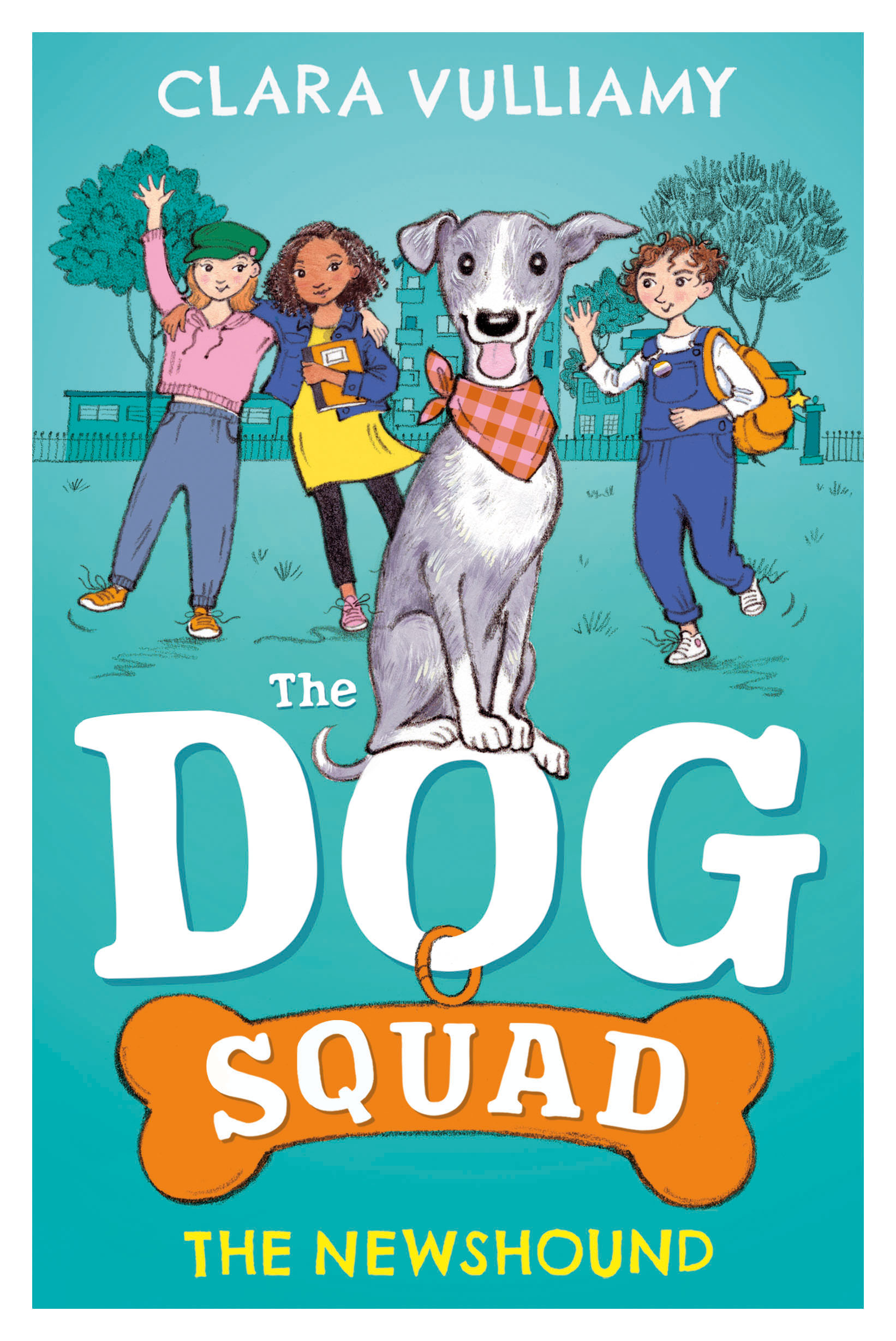 The Dog Squad: The Newshound
Reviewed by Mia Macrossan
Clara Vulliamy is also the author of Marshmallow Pie The Cat Superstar and the illustrator of The Book Cat, both of which show off her talents as writer and illustrator. With The Dog Squad she has started another early middle grade illustrated series firmly aimed at all animal lovers, particularly those children who love dogs.
Eva has always wanted to be a journalist and together with her friends, Ash and Simone, is part of the  investigative team The Dog Squad, specialising in local stories of significance and interest to all age groups. One day Eva befriends a lonely little whippet who follows her home to her flat, where her mother is adamant that 'there is absolutely no way he can stay here', as the landlord has forbidden pets in the apartment. Finding out where the dog came from and who he belongs to, if anybody, becomes a team effort for the The Dog Squad. Eva longs to keep the dog but there are so many obstacles in the way!
This is an engaging story from the beginning with an appealing central character in Eva who is sensible, caring and doggedly determined. She is supported by her family portrayed with humour and insight and her two friends, unwavering in their allegiance to the cause. The whole is perfectly framed to become a popular series with younger readers.
Clara touches on several issues which are important for children to understand – the responsibilities of having a pet and all that entails being the principal one, but also alluding to puppy farming, school friendships, and gender alignment.
Her black and white line illustrations are delightful and plentiful. No matter where you open the book there is an illustration, adding extra zing and sparkle to the story. This is so encouraging for children who are learning to become confident readers of chapter books.
Looking forward to reading the next adventure!