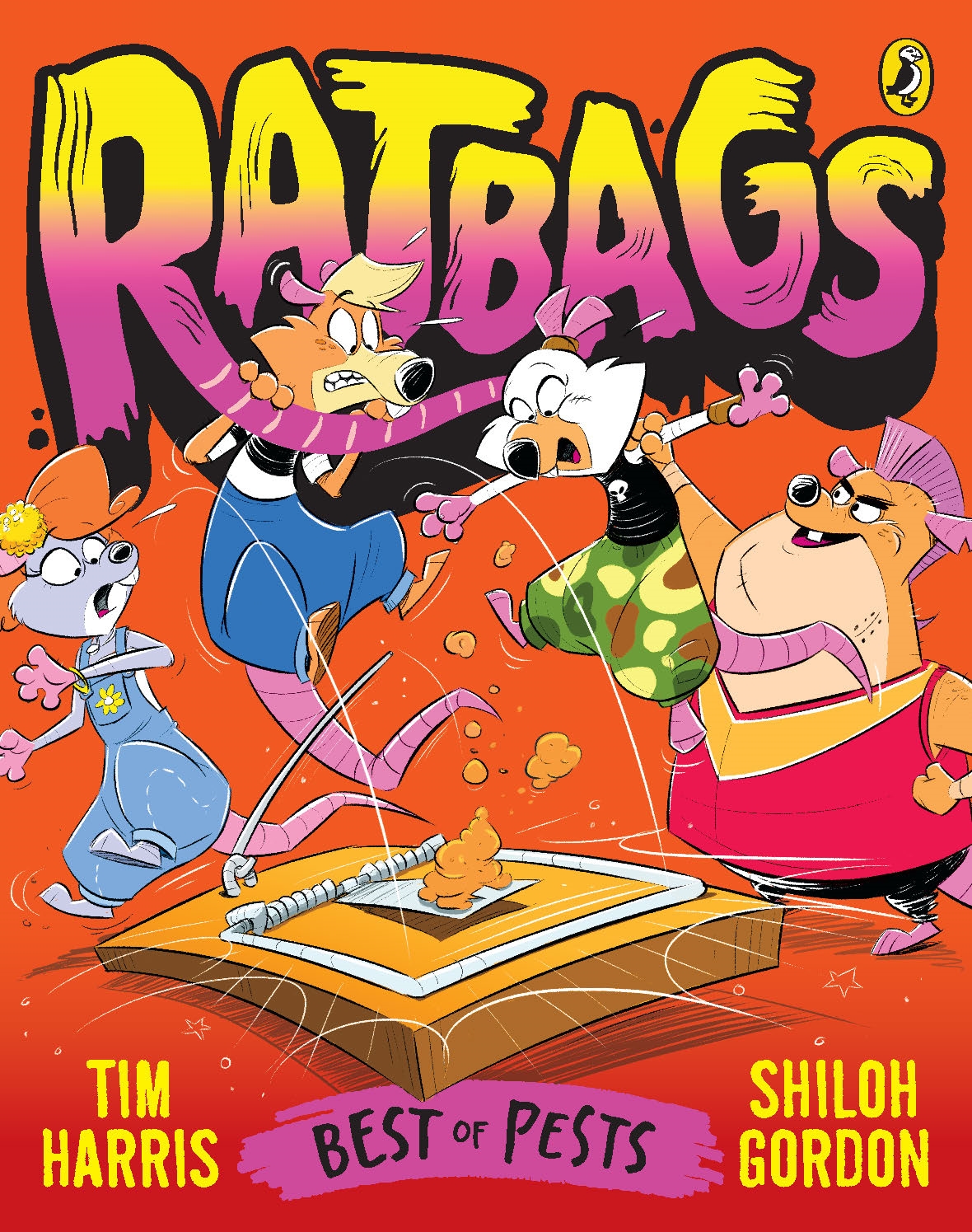 Ratbags 3: Best of Pests
Written by Tim Harris
Illustrated by Shiloh Gordon
Reviewed by Junior Reviewer Thomas, aged 10, who can do the Rubik's cub in around one minute!
This adventurous book is about a whole city of rats who get hunted down by a mechanical robot mink killer machine. The four friends – Jigsaw, Fancy Rat, Ripple and Onion and all the other Ratbags try to stop the killer robot.
My favourite character is Jigsaw because because he is not naughty like the other Ratbags. He loves rules, and most of all, he adores and acts like humans.
The most interesting part in the story was when the rats were about to die and in a super surprise twist, they get saved by someone I didn't expect at all.
The silly things the rats say and think made me laugh. Derek the cockroach is really funny. The puns are super funny too!
I wouldn't change anything in this story, it's too good. I would recommend this book to those who like reading series and like good twists.
There are a lot of silly things in the illustrations, and I love the way each rat looks.
Score out of five : 4.5
Thank you Thomas for being a StoryLinks Junior Reviewer
Puffin 2023