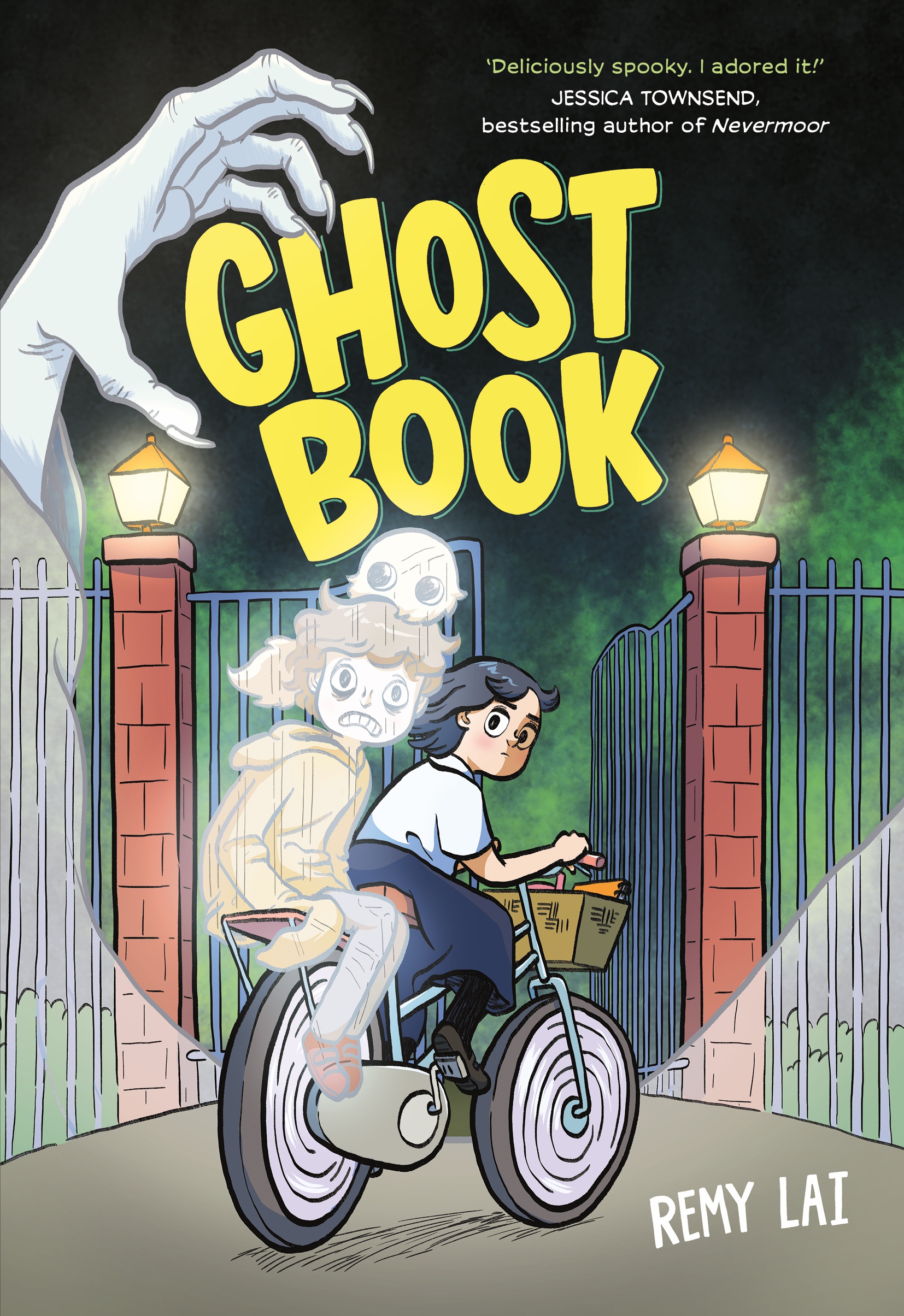 Ghost Book
By Remy Lai
Remy Lai is a Brisbane author/illustrator who has had international success with hybrid books such as Pie in the Sky and Fly on the Wall, and graphic novels for younger (Surviving the Wild) and middle grade readers (Pawcasso). With Ghost Boy, she returns to the graphic novel format for a middle grade audience. And she hits it out of the park!
July Chen is a girl who is rarely noticed at school. Everyone forgets her name, even though she's been their classmate for years. At the same time, she is able to see ghosts, and there are many ghosts at her school . . . for some reason. The month is July, Hungry Ghost Month, and the book starts with July taking precautions against the hungry ghosts. Unfortunately, she sees one of the ghosts breaking the rules and trying to eat the ghost of a young boy.
July  finds out his name is Will. It turns out he is a wandering ghost, destined to wander the nether region between this world and the next. He and July discover a terrible truth – for William to live, July must die.
The illustrations in this book are outstanding, and there are spreads of great power, where the page turns and movement between panels are used to best effect. The plot is suspenseful, with enough twists and turns to keep a middle grade audience happy.
This book will scratch the itch for spooky, but not too scary, middle grade reads, as well as being a visual feast. I can imagine it being made into a wonderful, whimsical short film in the style of Studio Ghibli.
Zewlan's debut picture book Nothing Alike, a lighthearted look at the serious topic of race, perception and stereotyping, and the phenomenon of #sorrywrongasian will be published in August 2023.