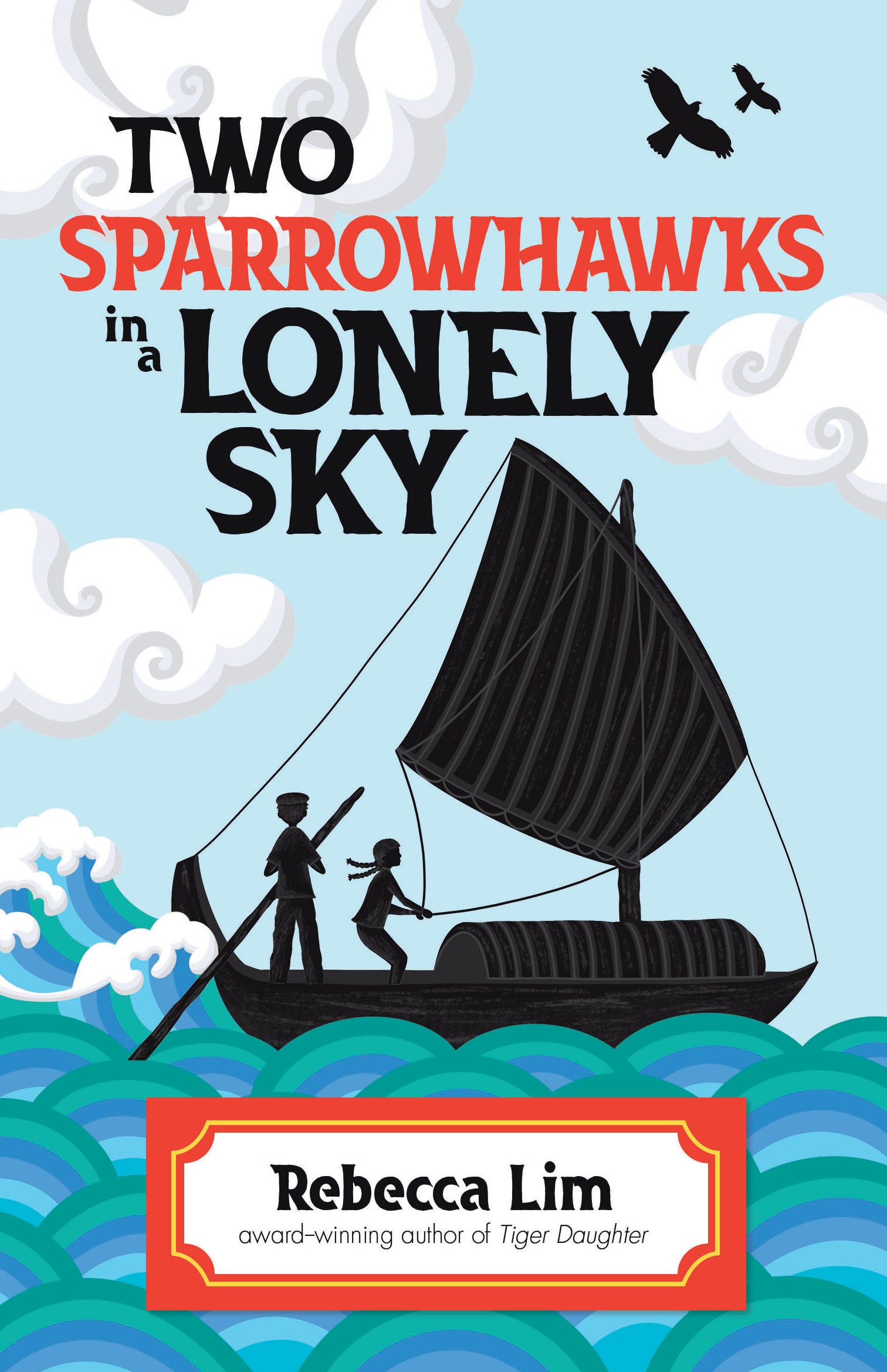 Two Sparrowhawks in a Lonely Sky
By Rebecca Lim
Reviewed by Mia Macrossan
Rebecca is the award winning author of Tiger Daughter ( CBCA 2022 Book of the Year, Older Readers winner) which is about Wen Zhou the daughter and only child of Chinese immigrants whose move to the lucky country, Australia has proven to be not so lucky.
She is a co-founder of the Voices from the Intersection initiative to support emerging young adult and children's authors and illustrators who are First Nations, People of Colour, LGBTIQA+ and/or living with disability, and co-editor of Meet Me at the Intersection, a groundbreaking anthology of YA #OwnVoice memoir, poetry and fiction.
In Two Sparrowhawks in a Lonely Sky, her new compelling historical novel she reveals the hardship and struggle undergone by two Chinese children trying to join their father In Melbourne after their village becomes a government collective..
The story is in three parts: Village Life 1951-1958 details the poverty, hardship, prejudice and misunderstandings in the lives of Fu, Pei and their mother, Yun living hardscrabble in a small village while Ru, a former teacher and activist works as a chef in Australia; Passage relates the journey the children take to Hong Kong to try to obtain entry to Australia; and Border Crossings tells of their struggles with  Australian Immigration and their experiences as steerage passengers to Melbourne.
Fu and Pei are courageous and tenacious – they have to be to survive in an ever changing world, where nothing is permanent, rules change, they don't always speak the language. As children they are reliant on the unexpected kindness of strangers, on each other and the memory of their mother's teachings. This exciting and immediately engaging story is rich in memorable characters, full of tension, moments of tenderness and high emotion, with a deep, challenging core questioning our beliefs and prejudices.
Readers are shown a world where marginalised people struggle against the odds but through their own strength survive to create a meaningful life. Sister Zeng who helps Fu and Pei get to Hong Kong in her sampan is one of them. She is a Tanka, People of the Water, an indigenous culture of that part of the world. (A map showing their journey at this stage would have been very helpful). Another is Miss Ewa, a Polish Jewish refugee, travelling via Shanghai to join part of her scattered family in Sydney who teaches Pei some English aboard the ship.
Two Sparrowhawks in a Lonely Sky is one of the growing number of children's novels telling important previously untold stories about Australians. In her Author's Note in Rebecca mentions 'the small, unsung tales of bravery by ordinary people who are never celebrated in our national stories and myths about 'Australians' or Australian heroism' p 292. 'At some point in our family trees, most of us came from somewhere other than here…This country was never white to begin with, and yet Australia persevered with an immigration policy that sought to ensure that, in Alfred Deakin's words, the "yellow, the brown, and the copper coloured are to be forbidden to land anywhere.'
Age:

11 – 14.

Highly recommended for school libraries, children's book clubs and as a Reader's Cup title