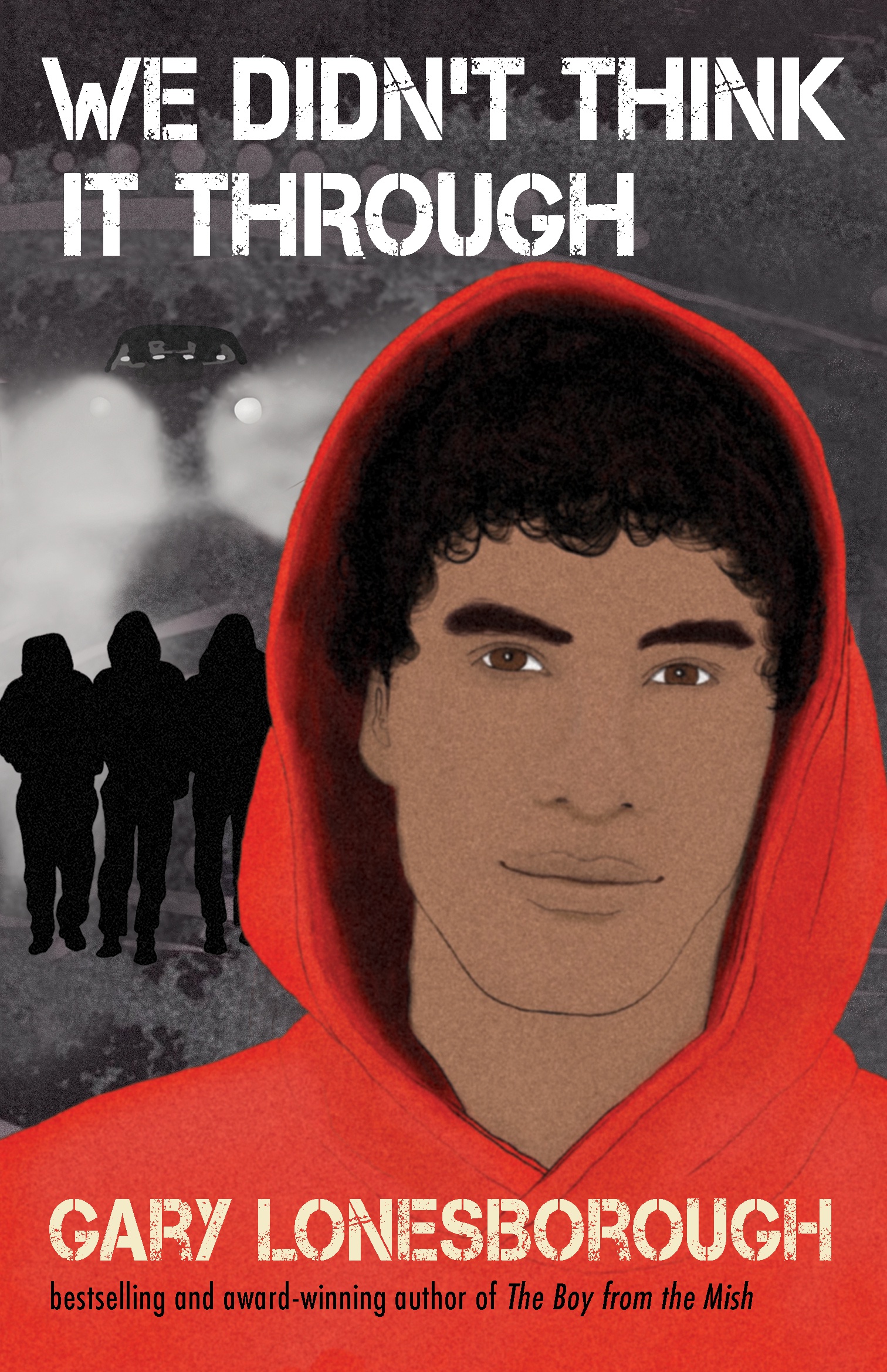 We Didn't Think It Through
Gary Lonesborough
Reviewed by Helen Gearing
Gary Lonesbourough (whose 2021 debut Young Adult novel The Boy from the Mish amassed four state literary award shortlistings as well as being shortlisted for the 2022 CBCA Book of the Year for Older Readers) has previously worked in both the film industry and the youth justice system. He draws upon both in his second novel, We Didn't Think It Through, which features fast-paced, dialogue-rich scenes perfect for readers who might ordinarily struggle to finish a 300 page book.
The novel follows 16-year-old Jamie Langton in his majority-white, small regional town where the prevailing attitude towards Aboriginal youth is summed up by Sergeant Hudson, "You blackfellas never learn…never learn."
Along with external pressures, Jamie is also battling complex emotional trauma after being removed from his parents' care as a young child. He worries that he will never escape his anger which increasingly feels close to the surface – 'maybe I'm meant to be this angry person for the rest of my life.'
After a night out culminates in Jamie and his friends stealing a car, Jamie is arrested and sentenced to five months custody in a youth detention centre. While Jamie is imprisoned, his previously estranged older brother visits and encourages Jamie to reach out to their parents, who are keen to be part of both brothers' lives again.
The chapters set in the detention centre alternate between prose and free verse, brilliantly capturing Jamie's disorientation and fear, as well as the claustrophobic monotony of life in a secure reprimand facility. However, Lonesborough's careful attention to language isn't just limited to the verse sections. For example, when Jamie finally sees his mother again he describes the moment as 'like climbing the highest mountain for years, straining every muscle in my body…and now I'm there.'
We Didn't Think It Through is a beautiful, nuanced exploration of a teenager trying to answer the question that will make or break the rest of his life – can people change? It will be devoured by readers fourteen years and older who enjoyed the fast-paced adventure in Malla Nunn's Sugar Town Queens, the lyricism of Karen Comer's Grace Notes, and the love between brothers in Peter Carnavas's My Brother Ben.