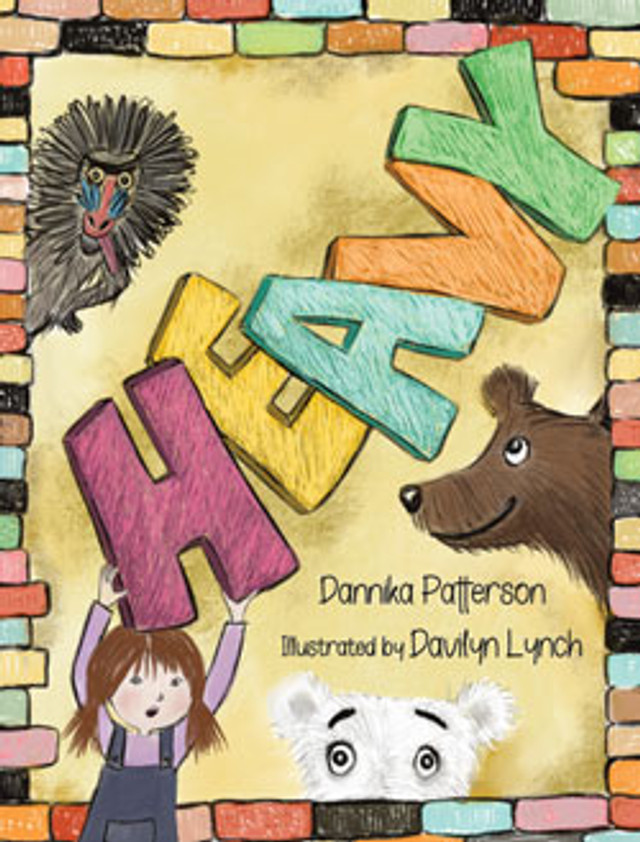 Heavy
By Dannika Patterson & Davilyn Lynch 
Dannika Patterson has built a reputation for gentle storytelling from a child's perspective. Previous popular titles like Jacaranda Magic and Scribbly Gum Secrets invite the reader to see the natural world through a child's imagination – where falling leaves become a snowstorm, or marks on a tree become clues on an adventure. Heavy similarly leans into child-friendly metaphors, this time evoking the burden of adult responsibilities via fantastically fun animal imagery, colourfully brought to life by Davilyn Lynch.
Young Nina comes from a family of incredibly strong women, who happen to own an animal rescue centre. And we're not talking puppies and kittens! Aunt Penelope, for example, regularly piggybacks Pete the Polar Bear. Gran lifts Barry the Boa Constrictor up onto sunny branches. Nina's sister Sarah feeds a family of brown bears breakfast. Every day is a busy day for this family of brave, caring women who DO everything, JUGGLE everything, LIFT everything for all the animals in their care. How do they do it? Nina's not sure.
One day Nina begins to imagine how to encourage her family to put down some of their heavy things. Just because they can carry heavy things around all the time…doesn't mean they have to. Nina starts inventing tools to help the animals take more responsibility for themselves. And soon, Mum, Gran, Sarah, Aunt Penelope and Nina feel much lighter.
This is a story with rich language, full of alliteration and amusing animal gags. Children could read it literally as a tale of very needy animals and their supportive carers, but it rewards further conversation about obligations and boundaries within a family or community. Images like Mum carrying all the household shopping with two wild boars on her head will be relatable to many grown up readers!