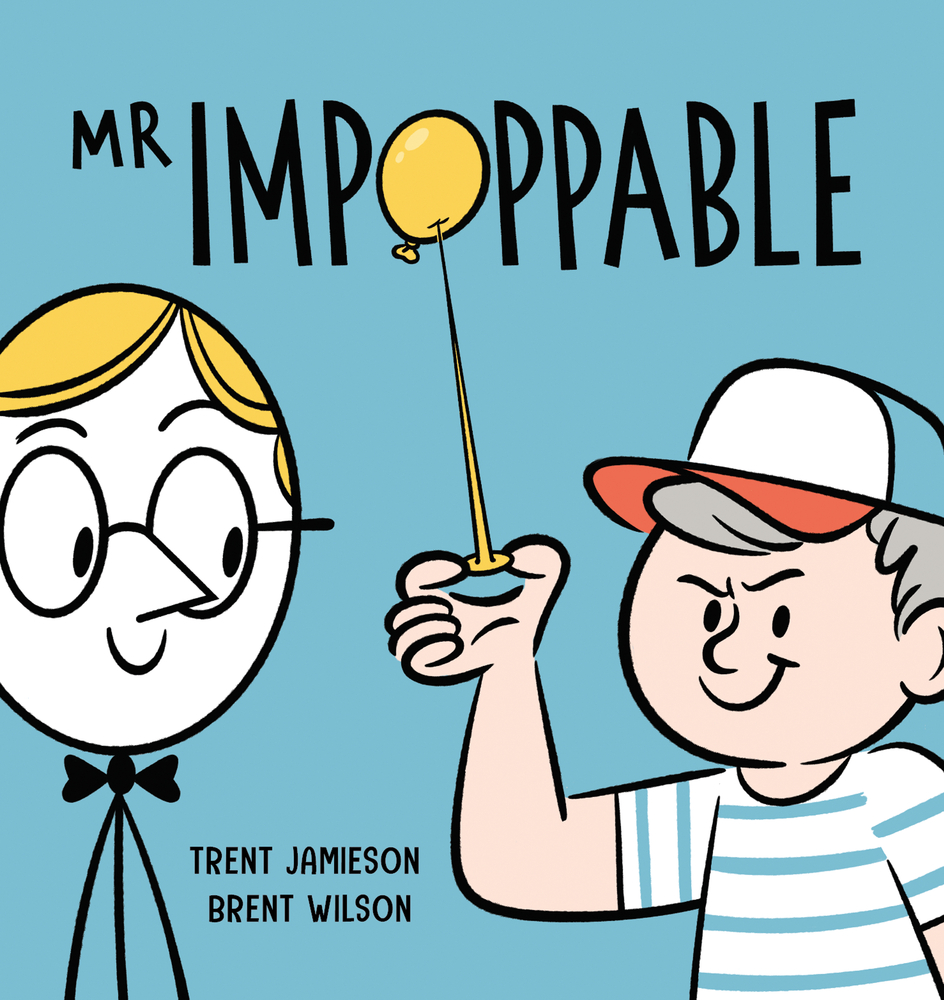 Mr Impoppable
Reviewed by Mia Macrossan
Trent is a Brisbane writer of adult speculative fiction and picture books. His first picture book was the hauntingly beautiful

The Giant and the Sea

.  Brent Wilson is a prolific artist whose work is characterised by fluid expressive lines and subtle humour using a classic mid-century cartoon aesthetic. Here these two have teamed up to create an amusing tale about the growth of an unusual friendship.
Mr Impoppable is a balloon who owns a chocolate shop. Ok you just have to go along with this – after all anything is possible in a children's book. That is one of the wonderful things about them.  Everybody loves him except Gerald. Gerald is a little boy who doesn't like chocolate but he does love popping balloons – he is the world balloon popping champion.
A contest begins with Gerald trying anything and everything  to pop Mr Impoppable, who could also be called Mr Imperturbable as he stays cool, calm and collected throughout all of Gerald's attempts. He even makes Gerald lunch, or a cake, or tea and scones after every unsuccessful attempt. Finally Gerald comes with the Popatron 3000 Megaburster. Will Mr Impoppable survive this final onslaught? Oh the suspense!
This creative take on the development of unlikely friends is such fun to read and share with children who feel deeply for the lovable Mr Impoppable but do identify with the ambitious Gerald. Warning! The story does end with a gigantic pop.