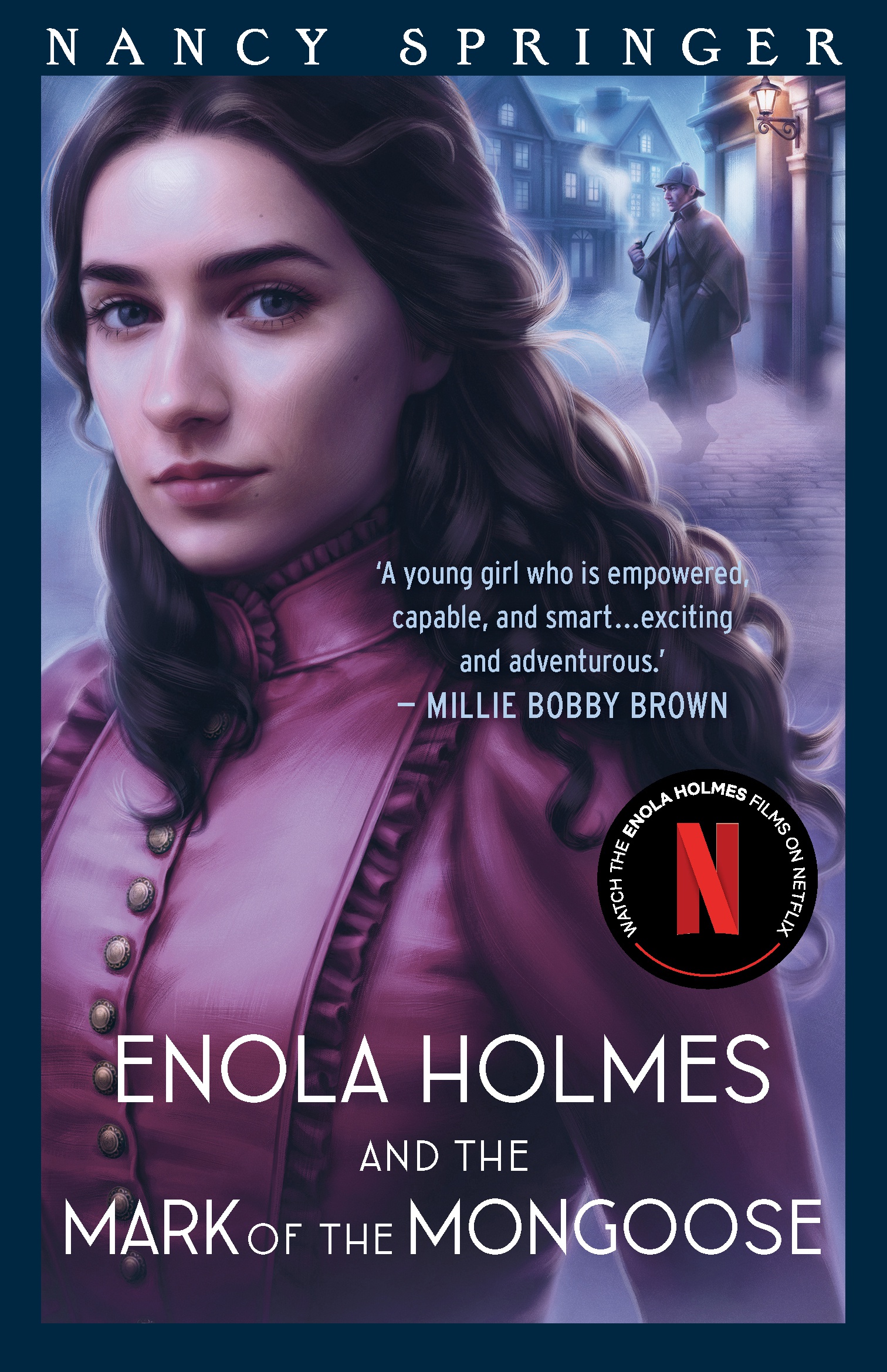 Enola Holmes and the Mark of the Mongoose: Enola Holmes 9
By Nancy Springer
Reviewed by Mia Macrossan
Nancy Springer is the author of the popular Enola Holmes novels as well as more than 50 other books for children and adults. Several of the Enola Holmes stories have been made into popular films starring Millie Bobby Brown and Henry Cavill.
The stories are set in 1890s London.  Enola is the younger sister of the famous detective Sherlock Holmes. She has set up her own business as a finder of lost things and people. When Wolcott Balestier, an American living with his sisters in London disappears, his great chum Rudyard Kipling is devastated and seeks the aid of Dr Ragostin, Enola's cover for her investigative work. Even though Ruddy is rude to Enola she decides to take on the case.
It becomes a very complicated story, full of action, disguises, and chases all over London, both posh and poor. There is plenty of period detail, about dress, customs, what is expected of a lady, nevertheless Enola still keeps a dagger hidden in her corset at all times.
There is a slight air of melodrama about the whole thing but the story is written with such verve and enthusiasm that the reader is carried away by all the twists and turns of the action. Springer is obviously someone who loves words and is adept at using them to create character, mood and set a scene.  This is no 9 in the series and the quality has not diminished. Age 13+