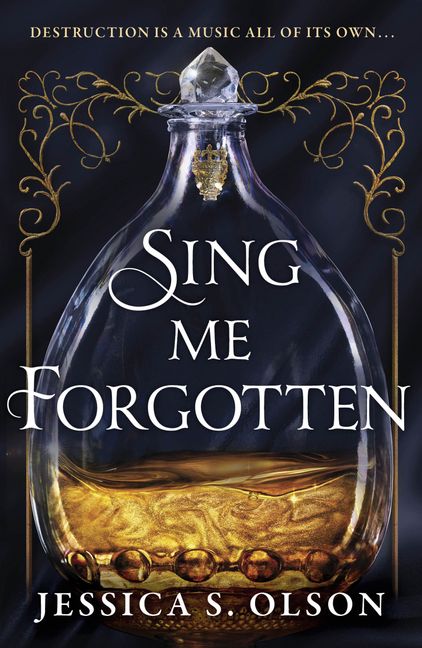 Sing Me Forgotten
By Jessica S. Olson
Reviewed by  Lucille
Sing Me Forgotten is a young adult fantasy novel written by Jessica S. Olson. In this world of music and memory, humans have discovered something more valuable than life itself—elixir, a special liquid every human holds in their mind that allows them to remember. For decades, it has been extracted in factories by disfigured beings known as fendoirs who are forced to wear masks to hide their faces. But there are other beings like them too that are more dangerous and more deadly.
Gravoirs have the same ruined faces, but their powers run so much deeper. When someone sings, they can see everything they've ever experienced, feel every emotion, and manipulate them. Because of their powerful abilities, it is law to kill a gravoir as soon as it's born. Isda was no exception. She was thrown in a well by her own mother but mysteriously saved by the owner of a local opera house. In exchange for her using her powers on the opera house guests, he keeps her hidden from a world that wants to kill her. For years Isda has been living in the shadows, watching the world through other people's eyes. Until she meets Emeric, a poor boy with a voice like no other. And when she hears him sing, she sees in his memory an image that could lead to her freedom. But at what cost?
This enchanting book was hands down one of my favourite reads this year. I never knew the opera could be so mysterious and romantic until I experienced the journey of Isda and Emeric. Jessica Olson crafted each word expertly, every sentence rich with description. This book pulled on my heartstrings, to say the least, but the character that resonated with me most was Isda. Her fiery passion that could sometimes burn those around her was relatable and made it easier to see the world through her eyes. Every time Emeric and Isda connected, my heart caught in my throat. Though, as a sucker for a happy ending, I would have changed how this book concluded. Four out of five stars, and I would recommend it for lovers of dark romance and magic.