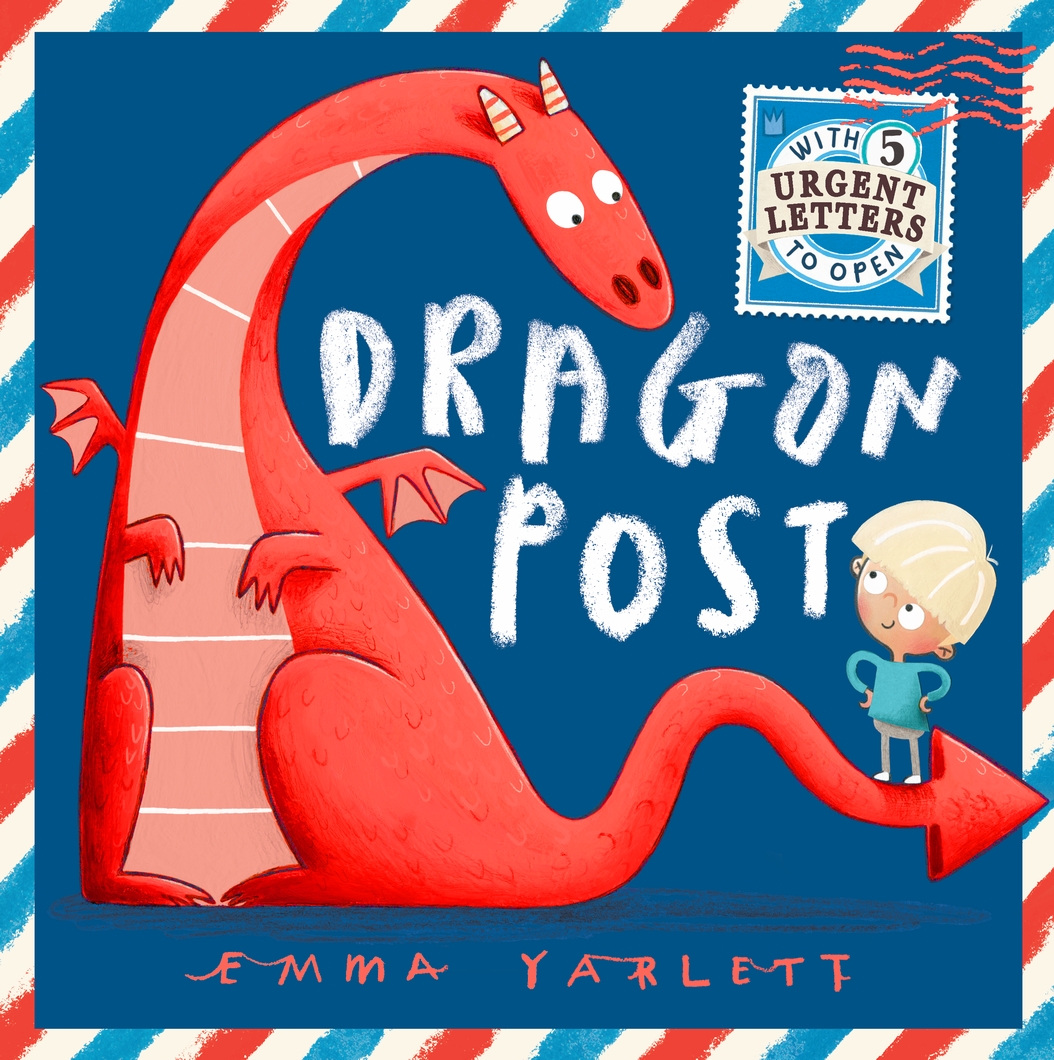 Dragon Post
 Written & illustrated by Emma Yarlett
Reviewed by Mia Macrossan
UK based creator Emma Yarlett is someone to look out for as she writes and illustrates original brightly coloured appealing picture book for children aged 3+ that often have a gentle underlying message that can be explored further by teacher or parent.
Dragon Post is the story of Alex who found a little dragon that he kept in his house. He is worried that it might start a fire. He wonders what he should give it to eat, it doesn't like the jam sandwiches he gives it. First he writes to the fire brigade and then to the butcher and to his everlasting delight they both write back. Unfortunately he also gets a complaint from a neighbour upset by the dragon roaring. It comes in an ominous envelope with a see through window – we all know about those!.
At each stage the book presents letters in an envelope with their messages inside, extending and adding to the story. They are such fun to open and read, as Emma has taken pains to write and decorate them in a style appropriate to the sender. The letters have addresses, postmarks, stamps the works. Alex gets two more which bring the story to a satisfactory end.
This is a similar format to The Jolly Postman by Janet and Allan Ahlberg, a classic from way back. People don't get that many letters in these days of emails but it is still a fun thing to do with children. This charming interactive story will introduce the concept of writing, mail and the post as well sending a gentle message about re homing wild animals.