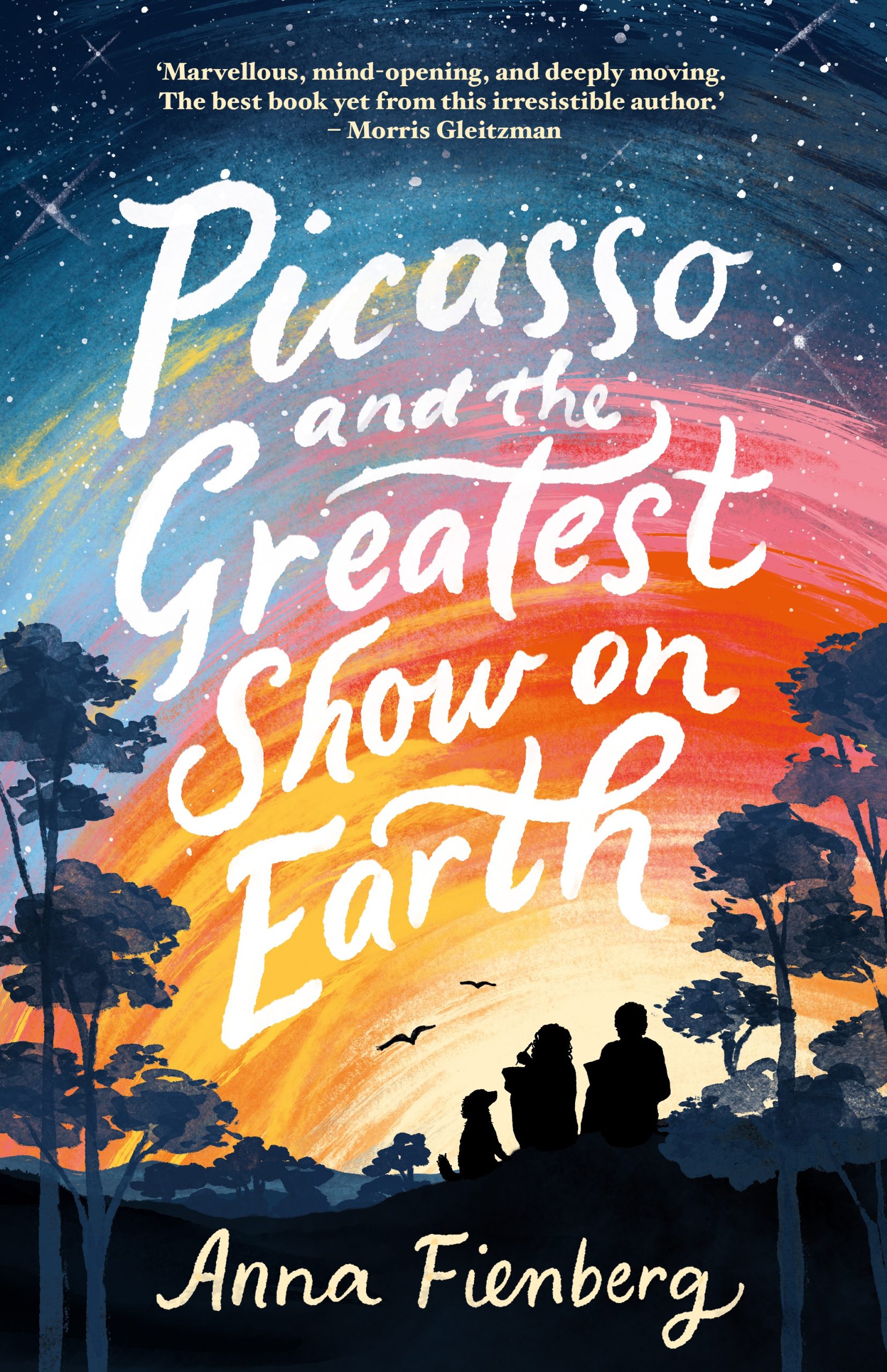 Picasso and the Greatest Show on Earth
By Anna Fienberg
Reviewed by Mia Macrossan
Anna Fienberg has written more than forty well-loved books for children and young adults and has won many awards including the Children's Book Council of Australia award for The Magnificent Nose and Other Marvels, the Victorian Premier's Prize for Ariel, Zed and the Secret of Life, and the CBCA Honour Book for Horrendo's Curse and Borrowed Light. She is perhaps best known for her ever-popular Tashi books, illustrated by Kim Gamble.
Picasso and the Greatest Show on Earth is her latest, a moving story of love and loss, grief and longing, written for upper middle grade readers. Thirteen year old Frances is still sad two years after her little brother Henry died. Unbeknown to her parents she feels responsible and guilty and has become obsessed with the role of germs in people's daily lives.  She even draws them all the time. In an effort to alleviate her sadness and give her mind another direction her parents give her Picasso, a gorgeous dog who requires a lot of care and attention but repays it handsomely. Frances makes friends with another misfit at school, the boy Kit, who also paints and draws obsessively and has his own demons to conquer.
This story weaves many thematic strands into a compelling and emotional story. Both Frances and Kit have complex family issues which gradually unfold and are resolved with a little bit of help from Picasso. Art as a way of seeing and interpreting the world is important as is landscape which heals as much as it inspires. Kit teaches Frances (and the reader) to look more closely at the world thus gaining a richer perspective and understanding. This broadens out into learning to look, listen and talk to the people you love, to reach out rather than exist in your own space bubble.
The whole book is a giant advertisement for the mental and physical benefits of owning a dog and for art as a way of expressing and exorcising your inner demons. The pitch perfect writing controls the tension as family mysteries come to light in several emotional climaxes. Many readers will enjoy this rich engaging story but you may need tissues at the end, I know I did.