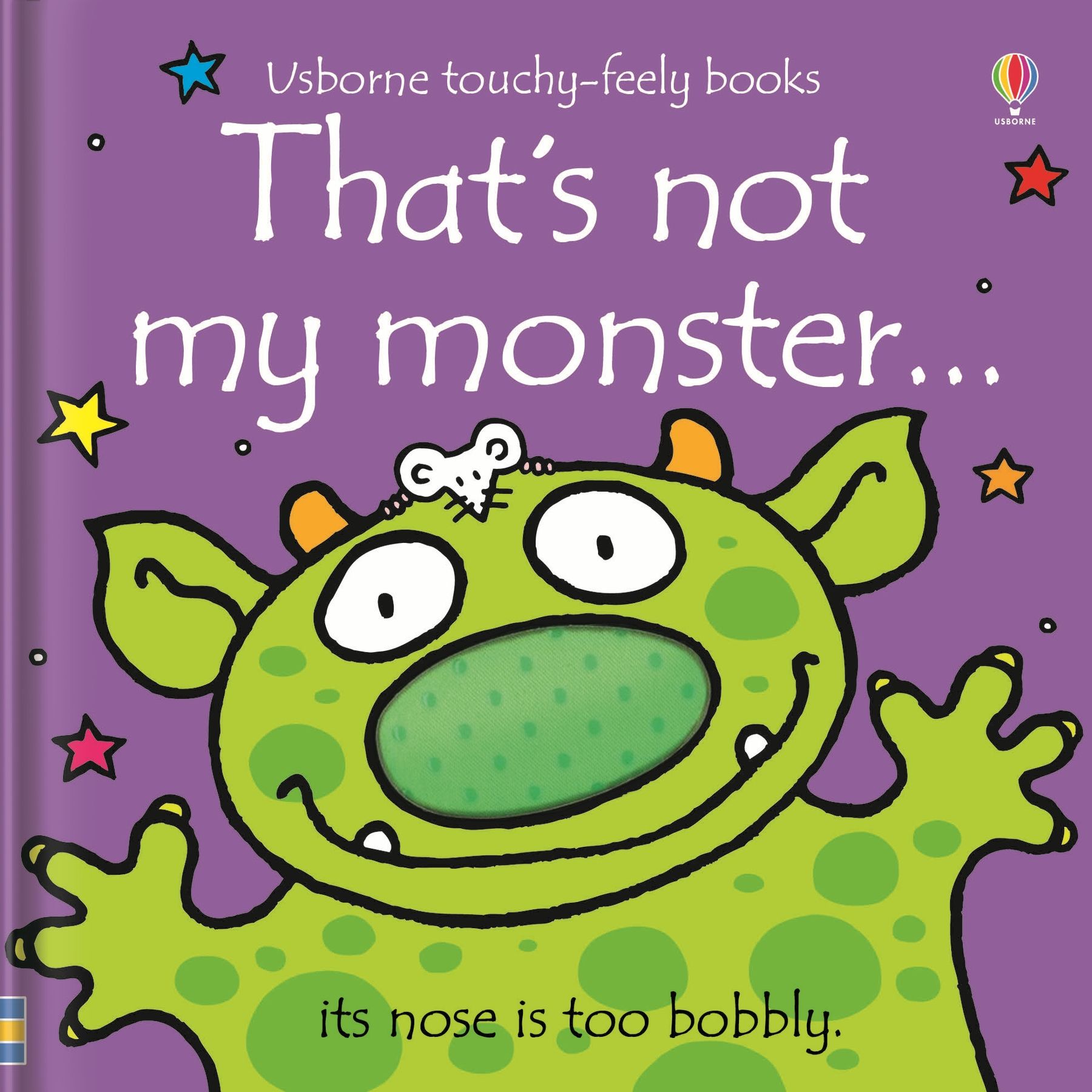 That's not my monster…
By Fiona Watt & Rachel Wells
Reviewed by Mia Macrossan
This is the latest in the updated editions of this popular series of touchy feely books published by Usborne. Touchy feely means that on each page there are panels with material inserts that little fingers can experience and explore.
There are about 80 titles published over the years and new editions are starting to appear. These include

That's not my Kitten…

, That's is not my Rocket.., and now here is That's not my monster!
This board book features lovable monsters that are either too bobbly, too hairy, too fuzzy, too bumpy or too rough until the final monster appears who is perfect because his ears are so fluffy.
This is all about a child responding to the bold illustrations, building vocabulary, and enjoying new touchy-feely sensations. An added bonus is the little white mouse  featured on every page in every book in the series. Finding this mouse is another way to engage children in these early stages of  learning how to read a book.
An excellent series that is playful, joyful and rewards attention with new words and concepts.