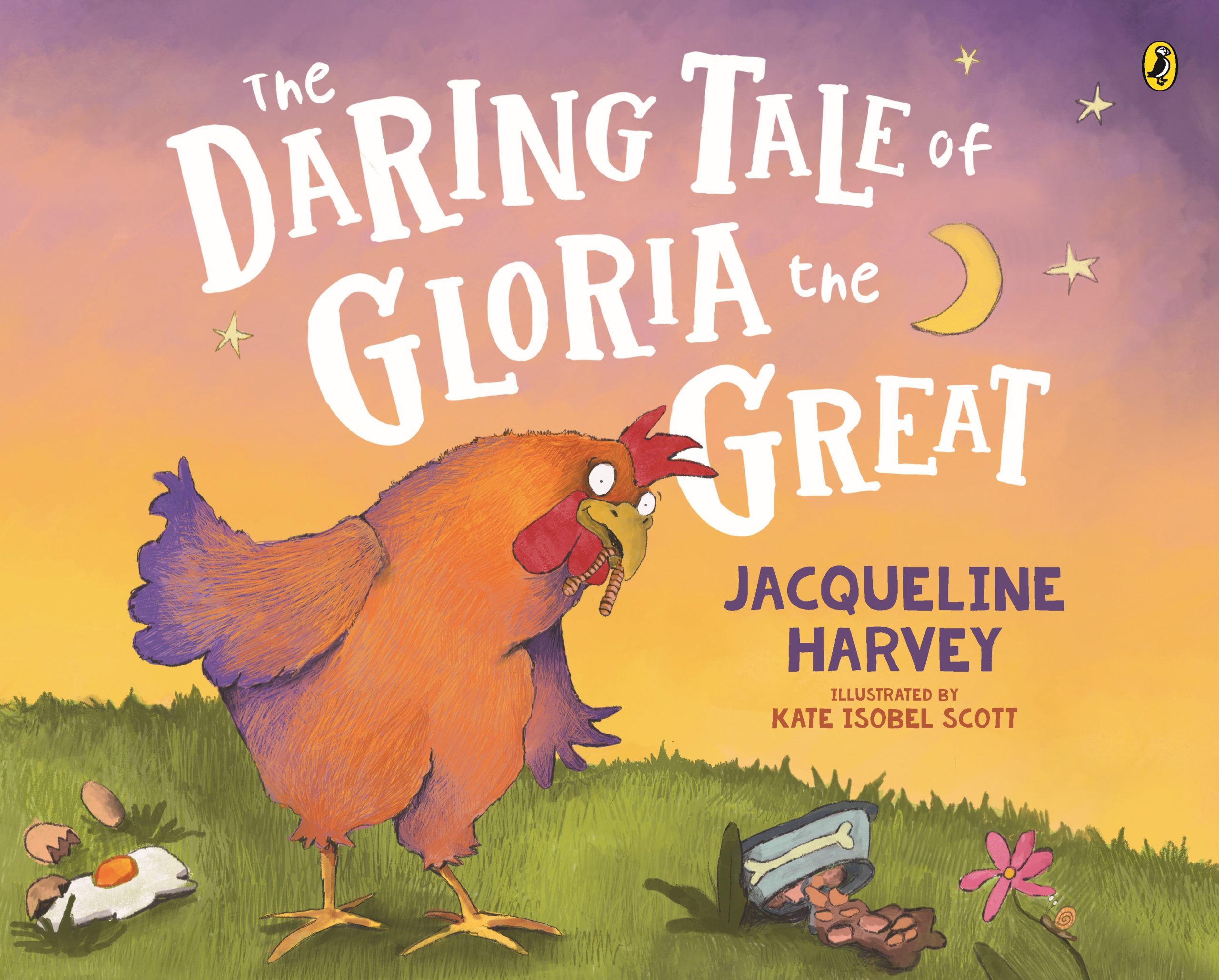 The Daring Tale of Gloria the Great
Written by Jacqueline Harvey illustrated by Kate Isobel Scott
Reviewed by Margarite Igras
Jacqueline is one of Australia's most popular authors having sold over two million copies of her Alice-Miranda, Clementine Rose, Kensy and Max and Willa and Woof series. With her teaching background and with several literary awards under her belt, she has teamed up with a former student and illustrator Kate Isobel Scott, to create this humorous and entertaining picture book about a very individual chicken in a very conservative coop. In fact, Gloria is so different they call her free range.
Gloria dances to a different tune, much to the annoyance of the other chickens in the coop. She shared the dogs' bowls and dug giant holes. She made a loud din and never stayed in. Then, suddenly, a few weeks before Christmas, Gloria just disappeared. But the flock didn't fuss, the flock didn't wane, you see, the missing chook was a bit of a pain.  A week passes with no Gloria, and the chickens strangely find themselves missing her and blaming each other. When Gloria is finally found, there is relief all round as well as some life learning about being kind and not pushing others away.
The lively rhyming text is wonderful to read out loud, especially, the scattering of bold words that jump off the page and demand the reader's attention.  The colourful and expressive illustrations are exaggerated, like Gloria's story of her survival under the house. The illustrator obviously knows how to individualise the chickens with animation, expression, and the choice of trimmings they wear.
What a wonderful story of difference, acceptance and having pet chickens. A fun and quirky book for younger readers but with a lesson for all of us.