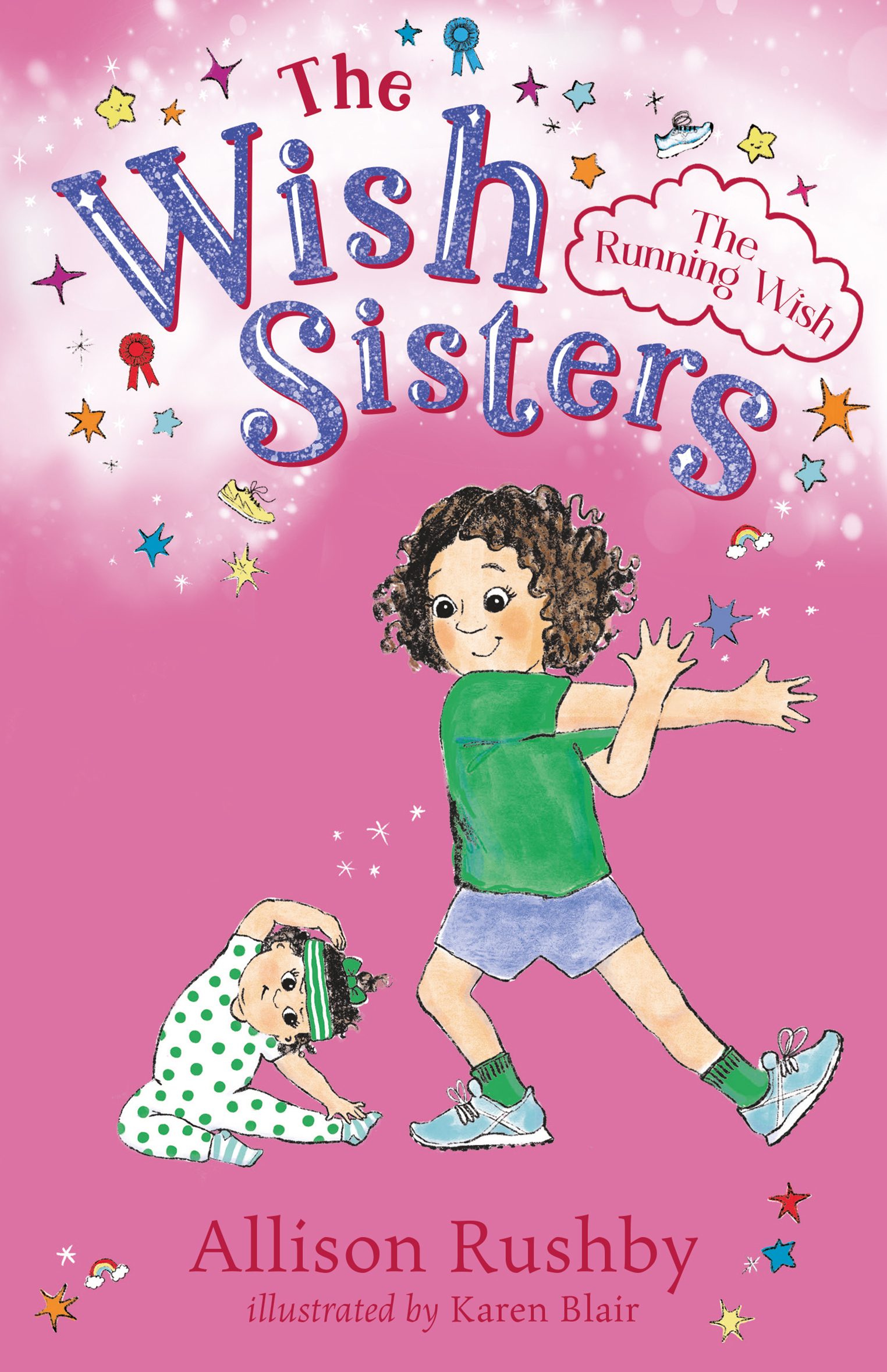 The Wish Sisters: The Running Wish; The Pet Wish
By Allison Rushby
Illustrated by Karen Blair
Reviewed by Helen Gearing
A baby sister who can make wishes come true. A mischievous imp who likes to twist wishes and make them go wrong. A nosy neighbour. A very public sports carnival and fundraiser. For ten-year old Flick – who is determined to be the best big sister ever – the stakes are higher than ever in the next instalments of bestselling author Alison Rushby's popular junior fiction series The Wish Sisters.
In The Running Wish, Flick is determined to race well and help Green Team win the sports carnival, which they've narrowly lost the past few years. But she's also nervous that her baby sister Birdie will make a wish that unfairly gives Green Team an advantage – they need to win fair and square, and that's a concept that's hard for a twelve-month-old to understand!
During The Pet Wish, Flick's best friend Oli is desperate to see the animals at a local fundraising event find a forever home, and thinks they would have a better chance of being adopted if they were 'a bit special'. Birdie takes this suggestion to heart, and soon Flick has to keep a rainbow cat and a dancing dog out of sight until she can convince her little sister that the animals are already special – just as they are – and that Birdie should take back her wish before the journalist covering the event captures photos of them all!
UQ Press have included fantastic front matter in books three and four which introduces the main characters and their story world in a concise and engaging highly-illustrated double spread. Readers unfamiliar with the first two books in the series (The Birthday Wish and The Big Wish) will have no trouble reading the subsequent titles as standalones, or in whichever order they choose.
For me, a highlight of these stories is the dynamic between the two siblings who share a large age gap. Allison Rushby does a beautiful job showing both the joys of being a big sister and the hard work of being the older, responsible sibling. Flick is a kind sister, but she isn't a saint, and the way she navigates her new role is highly relatable for any child who is learning a new responsibility. The Wish Sisters will be enjoyed by children five years and older (and their caregivers!) who enjoy contemporary, real-world settings – with just a hint of magic.