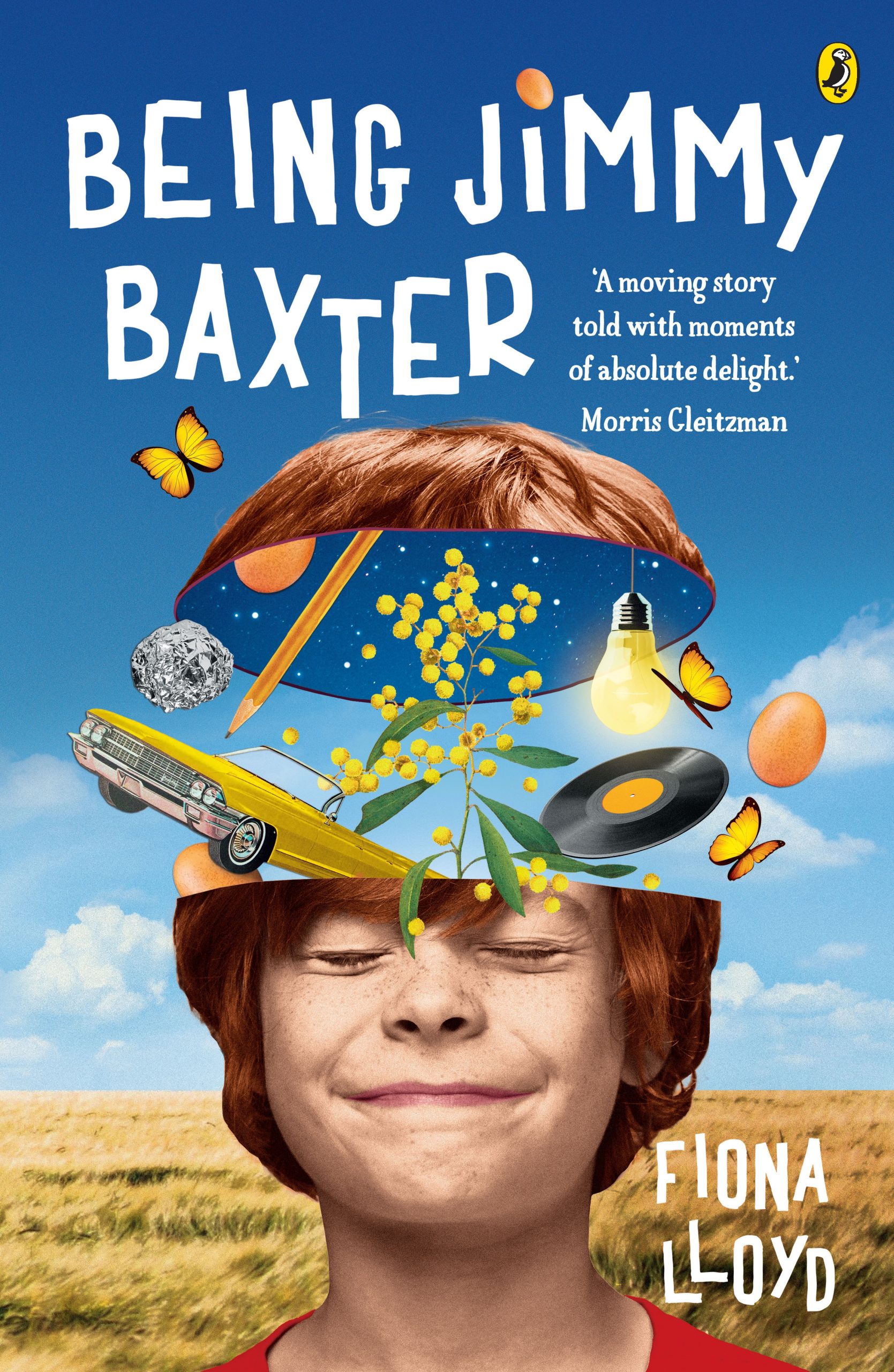 Being Jimmy Baxter
By Fiona Lloyd
Reviewed by Zewlan Moor

 
Jimmy Baxter starts the story as Jimmy Branthwaite, a boy in Year 6. He and his mother are being driven to a safe house out of town for a "holiday." It isn't until his violent father comes after them that Jimmy realises they are on the run. From him.
When Jimmy and his mum end up in Mungo Creek, it looks as if they have a shot at a new life. Mum gets a job at the local grocery store and Jimmy makes a friend at school. Unfortunately, Jimmy has to step up and make some big decisions as his mother slides into a major depressive episode.
His new friend Mac, a recluse with a passion for Elvis Presley records, helps him, as do his mother's new boss, a teacher and a school friend.
There are two aspects of language that are highlighted in the book. One is Jimmy's unique voice. He says he has "bad-at-school brains." This is shown in the poor spelling featured in his handwritten lists of goals and accomplishments at the beginning of chapters, for example, "No-ing about WD40" (23)
The other is the idiomatic nature of Jimmy's language. I would have been a close contemporary of Jimmy in 1991. I am familiar with many of the colloquialisms because I grew up in a country town, hearing many of them used around me, however, many people my age and younger might not be so familiar with them. I delighted in Jimmy's old-fashioned Aussie slang, and I think it could be realistic for a child who has been socially isolated from his peers through bullying and his home situation. I imagine even before leaving his father, Jimmy's mother would not have had much capacity to host playdates at home. It's believable that Jimmy would have grown up imitating the post-war idioms of the person closest to him, his mother.
I find it interesting that it took a migrant author (Lloyd is British-Australian) to really dig down deep into these expressions. She has even included a glossary at the back, which at first glance seems superfluous in the Australian edition. But looking at the terms, which are rarely used now, I think it's necessary. I personally love that acknowledgment of the unique nature of Australian colloquial English, and how it reflects the unique landscapes and lifestyles of our country.
This book is about heavy topics of family violence and parental depression, but the role of the community in caring for Jimmy and his mother lends it hope. The irrepressible, jaunty tone of young Jimmy and his idiomatic Australian speech lends the story a unique, fresh tone.
Highly recommended as a class text for Year 6, although care might be needed to support children with difficult home situations.
Zewlan Moor is the author of Nothing Alike and The Bill Dup