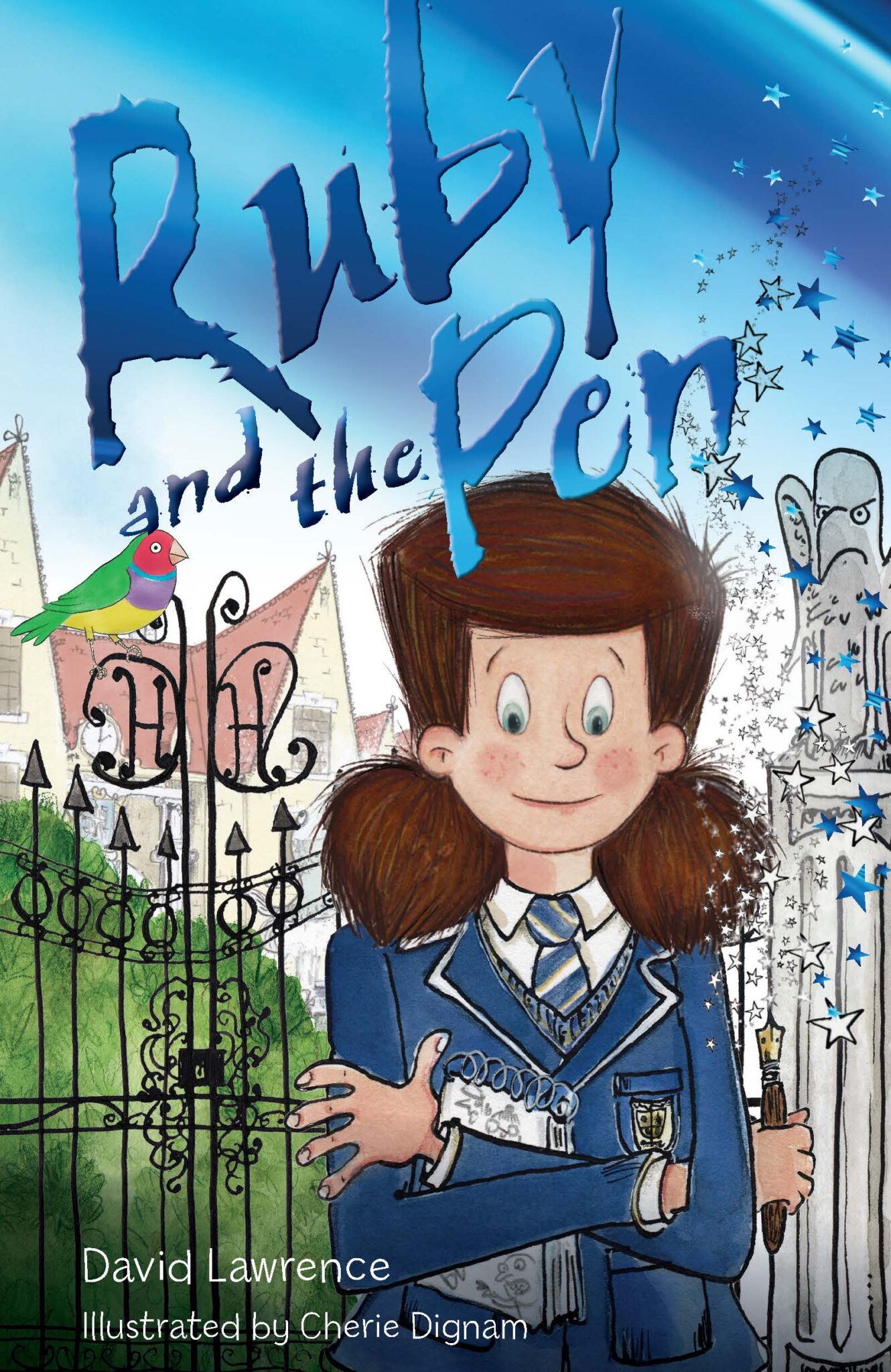 Ruby and the Pen
By David Lawrence. Illustrated by Cherie Dignam
Reviewed by Helen Gearing
Short chapters, lots of dialogue, larger-than-life characters, cartoon-style illustrations and a wallop of fun make David Lawrence's latest middle-grade novel a solid choice for readers aged 8-11 who need some encouragement to fall back in love with reading.
Twelve-year-old Ruby loves nothing better than being left alone to sketch caricatures of the people and animals in her life. She is not impressed when she is sent away to boarding school at the instigation of her mum's new boyfriend, Dodgy Dave.
And Ruby's first impressions of Harrington Hall – a creepy headmaster who smiles too much, bullies who shortsheet her bed, and a schoolwide obsession with soccer – do nothing to convince her she will ever be anything but miserable.
When Ruby discovers she owns a secret weapon – a mysterious pen which makes her drawings come true – her life finally begins to improve and she is able to start taking vengeance on the girls who have bullied her. But the pen's power is addictive – will Ruby be able to find other ways to cope at her new school or will the pen ultimately make her lose what she values most?
Cherie Dignam's black-and-white illustrations capture both Ruby's feelings and the unusual, (often absurd!) circumstances she and her classmates find themselves in exceptionally well. Dignam has had another novel released this year, The Fix-it Princess (a junior fiction story written by Janine Brian), and I can't recommend her style highly enough – it immediately throws you head over heels into the scene you are reading.
Ruby and the Pen is a fun read for any kid who has ever wanted to rewrite (or draw!) the world around them and their place in it. It will appeal to readers who enjoyed the Hotdog series when they were a little younger but who are now ready for weightier themes (like bullying, friendship, and caring for the environment). There are plenty of laughs, and although the characters sometimes feel two-dimensional there is still plenty to enjoy in the fast-paced plot and highly engaging illustrations.