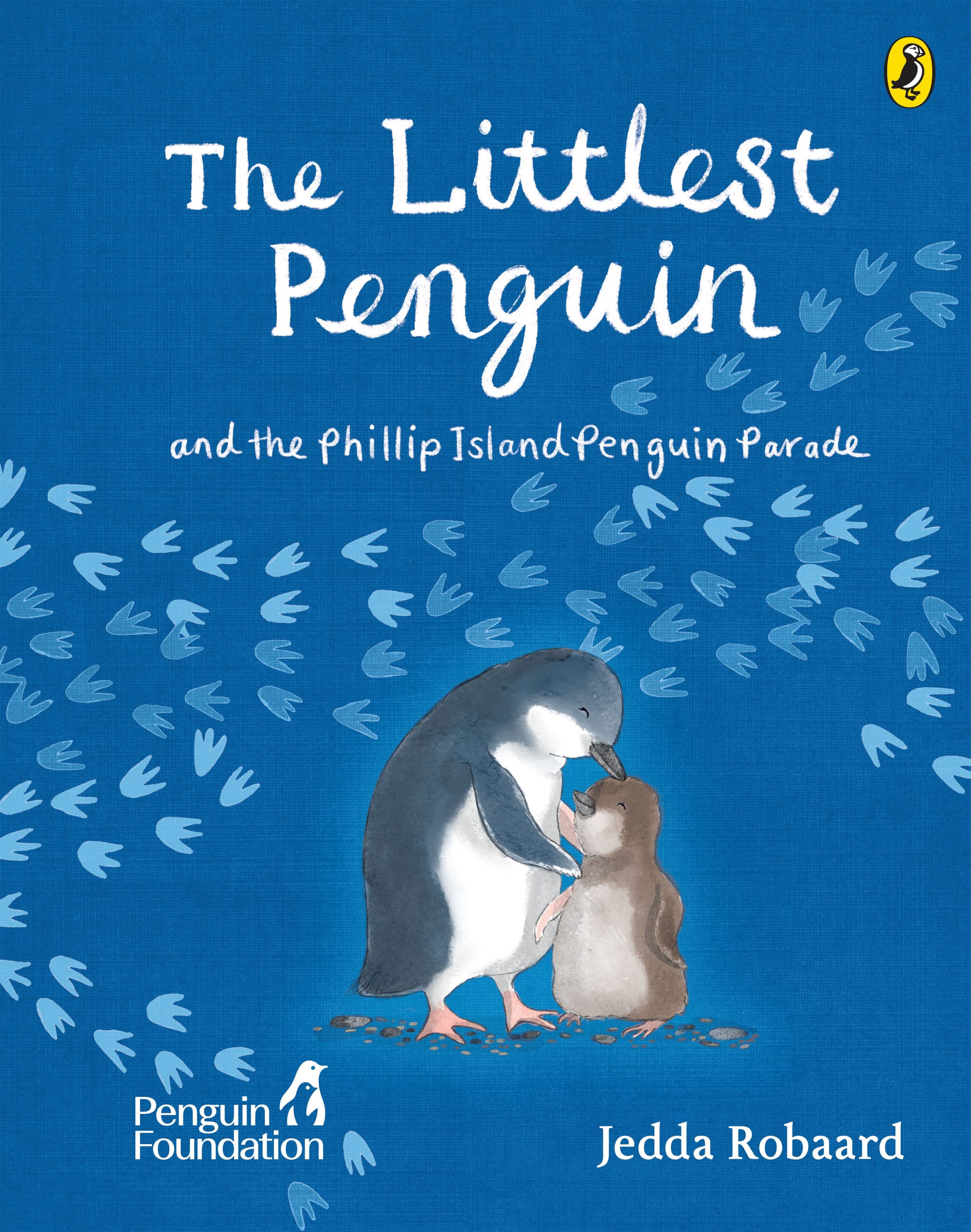 The Littlest Penguin and the Phillip Island Penguin Parade
Written & Illustrated by Jedda Robaard
Reviewed by Sandy Driessens
"I've met people who don't like Christmas and cats and babies but I've never met someone who doesn't like penguins" says Dr Peter Dann, Penguin Foundation Director, Phillip Island Nature Parks.
The littlest penguin hatched from her egg when the days were cold and short and the nights were long. So begins this endearing story of Little Penguin, Scruffy, Cheeky and Big Chick, four Little Penguins or 'Eudyptula minor' that are native to Phillip Island (Millowl), Australia.
Tasmanian author and illustrator, Jedda Robaard, with the assistance of the Penguin Foundation has created this delightful chapter book for young readers.  Anthropomorphising the penguins has created appealing characters making their natural instinctive behaviour relatable for the reader. Little Penguin's inner dialogue is sweet and interprets the 'hucks, quaks and kazooos" of the other penguins.  Robaard"s chapters follow the everyday life of the little penguins, with all their curiosities, fears, joys and friendships creating the adventure that is their life cycle.
The book itself is a beautiful production. The hardcover showing the penguin parent, chick and footprints embossed to appear moist, followed by lovely endpapers lead in to a beautiful, water-colour illustrated book. The watery images transport you into the ocean and introduce you to the creatures and man-made things there.
This is a charming, educational book with information about the Penguin Parade and Penguin Facts following the story. It is a must for schools to raise awareness of these beautiful animals and the part they play within our environment. It would also make a wonderful gift for children and adults alike.