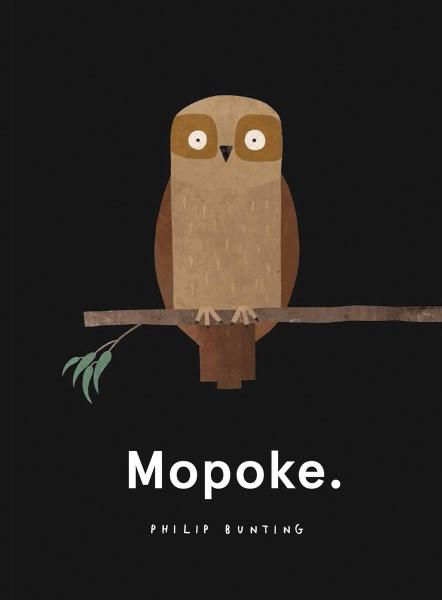 Mopoke
written and illustrated by Philip Bunting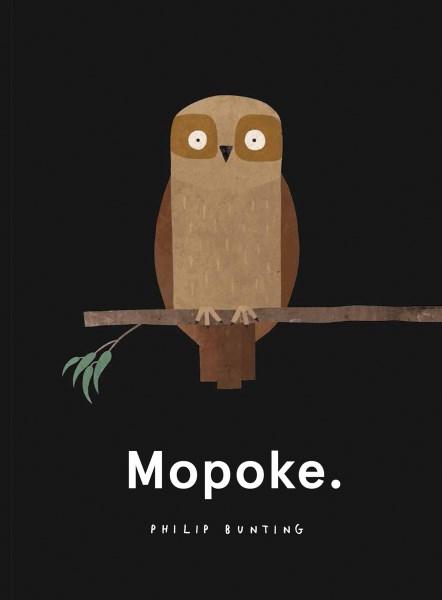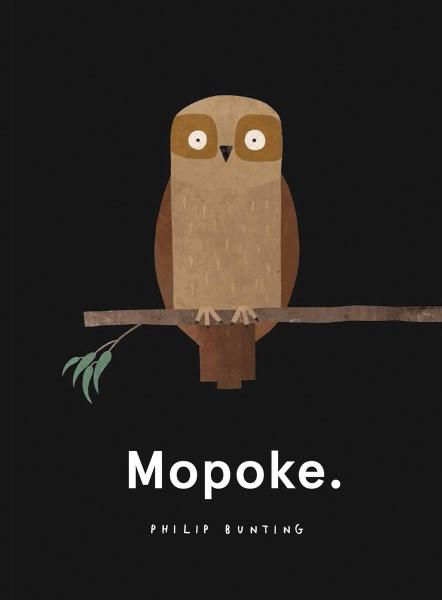 This is an attractive picture book with stylised illustrations reminiscent of Jon Klassen and plenty of humour.
The book is set out with the illustrations on the right of each spread on a black background and is contrasted on the left page with minimal text on a white background. The strong design and look of the book makes it stand out among other picture books, though I found some of the darker illustrations on the page difficult to distinguish on the black background.
The story features an owl, the Mopoke of the title, also known as a Boobook Owl. The Mopoke responds to the text visually. The text determines the owl's shape, expression and position on the page, though on one page the Mopoke is replaced with a wombat, the sudden incongruence sure to make children laugh.
The simple text, which repeats the same pattern of 'This is … ' flows well and invites young children to recite along as they become more familiar with the text. There are subtle cause and effect and connections to be made from page to page which an attentive adult will be able to use in conversation with their young reader(s).
There is plenty for young children to enjoy in this nonsensical story, though the Mopoke itself seems happy to flee all silliness in the end.
Suitable for ages 2 to 5 years.
Reviewed by Yvonne Mes
An Omnibus Book from Scholastic Australia 2017 hardback 48 pp $24.99 ISBN 9781742991658