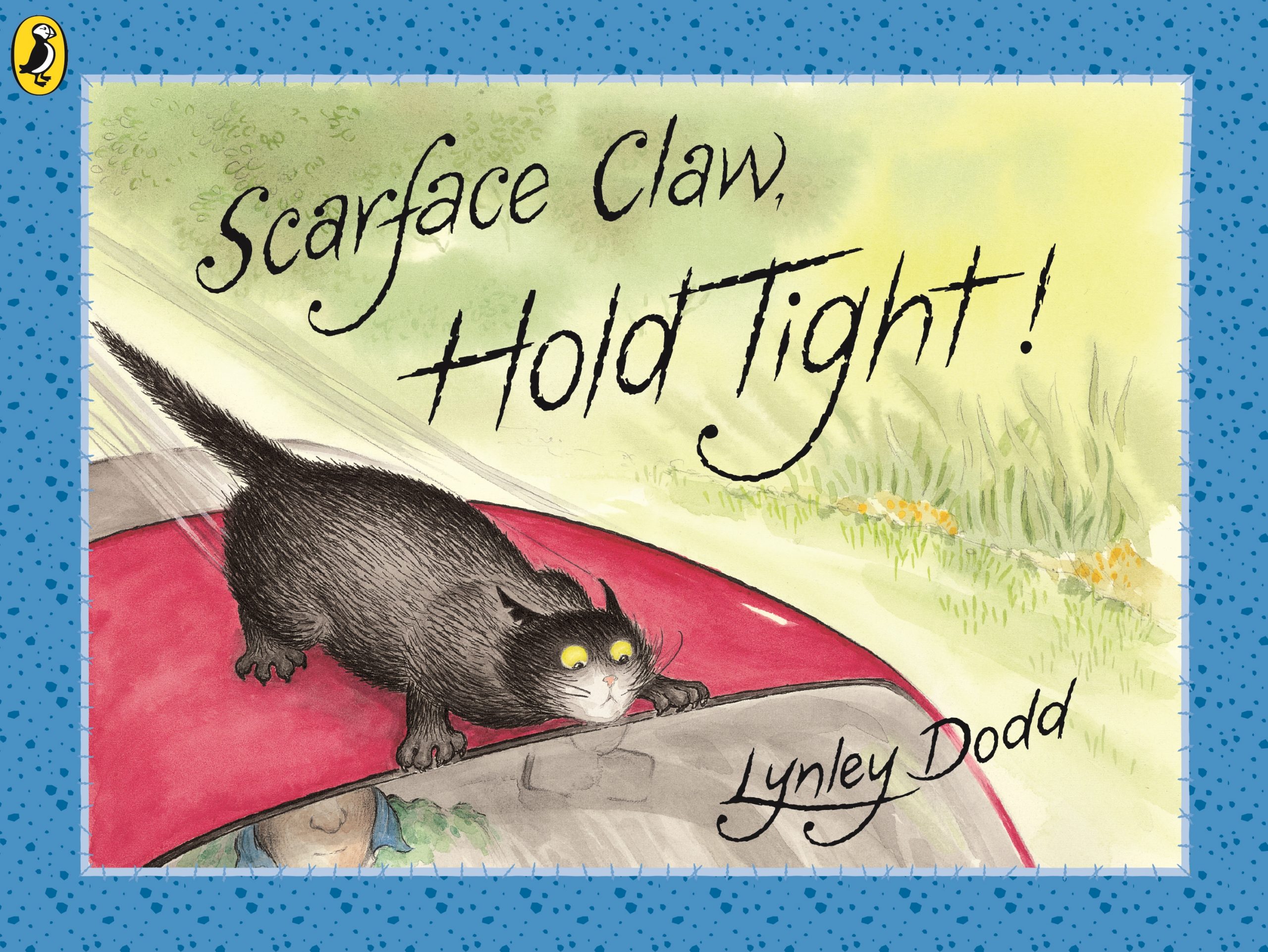 Scarface Claw, Hold Tight!
by Lynley Dodd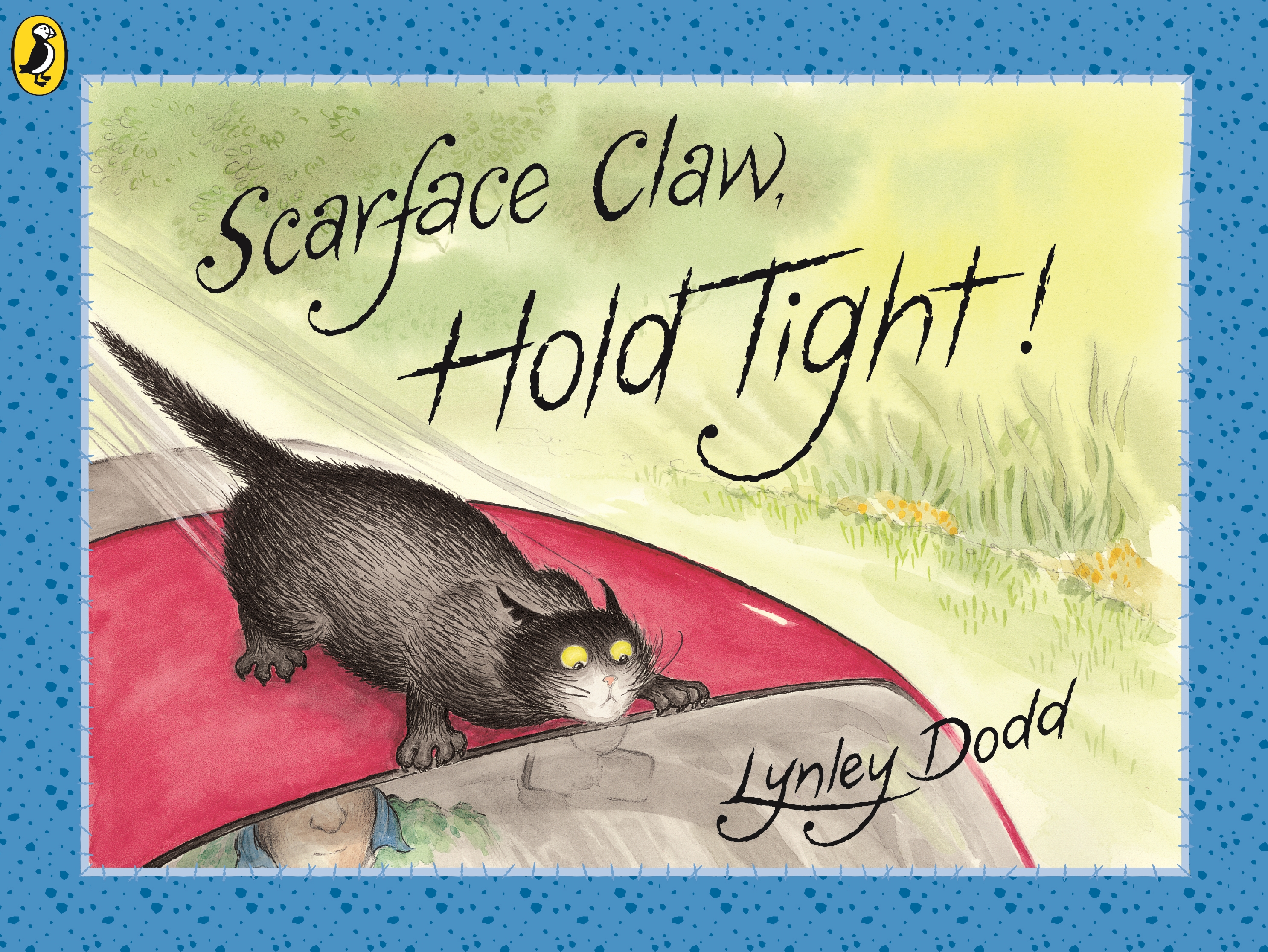 As an author honoured for her contribution to children's literature, expectations for Dame Lynley Dodd's long awaited next instalment were naturally high. Scarface Claw, Hold Tight! does not disappoint and Dodd delivers a fun lively tale that's based on a true story.
Scarface Claw is happily sunning himself on a car roof, when the car takes off leaving the poor cat clinging helplessly on top. As the car whizzes through town, everyone can see Scarface's plight — everyone that is, except Tom the driver! Anticipation builds throughout as Tom carries on driving, oblivious to the cat holding tight on the roof. We even feel sorry for Scarface Claw who, Hairy Maclary fans may remember, is the toughest Tom in town. The horrified expressions of onlookers add to the drama and tension as the story builds to a satisfying climax.
Dodd's love of words is evident throughout with her delicious use of language such as "a lumbering logging truck loaded with logs." Her effortless sense of rhyme, perhaps one of the things Dodd is most famous for, doesn't miss a beat making this story a joy to read aloud. Children, particularly fans of Hairy Maclary, will delight in Dodd's colourfully rendered illustrations in her traditional gouache watercolour style and will enjoy picking out the tiny details — Hairy Maclary himself even makes a cameo appearance.
This story is sure to be a hit with young children for many years and adults will equally enjoy reading it to them.
Reviewed by Lyn Halliday
Puffin 2017 32 pp hardback $19.99 ISBN 978-0-14-377098-5