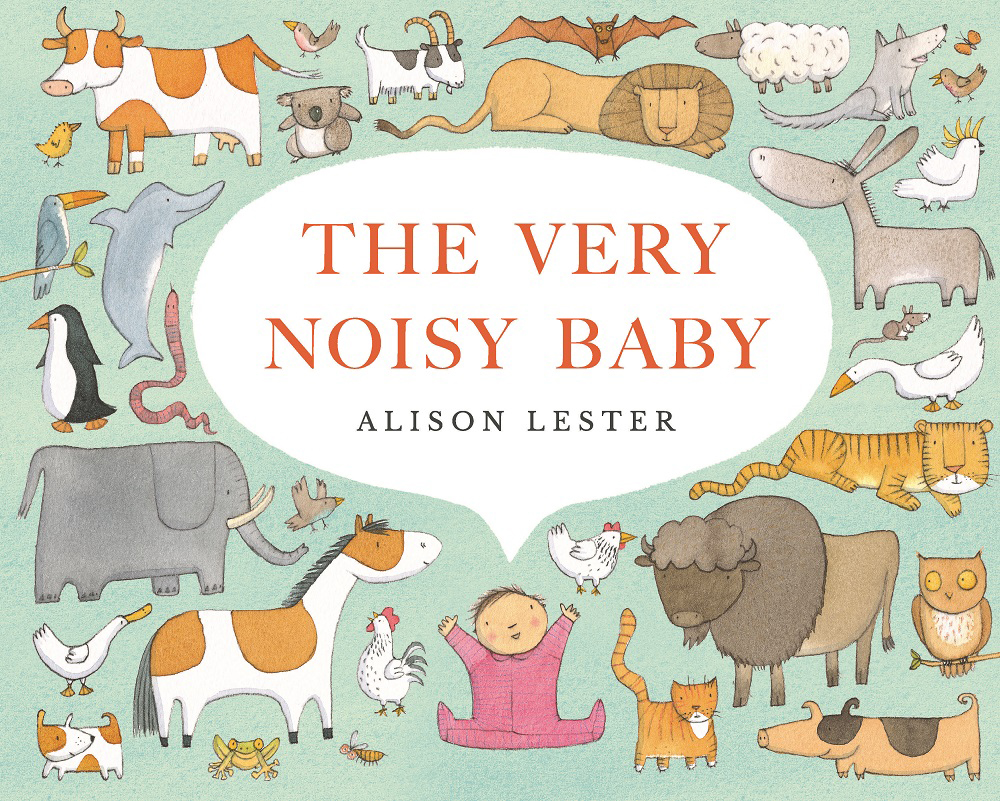 The Very Noisy Baby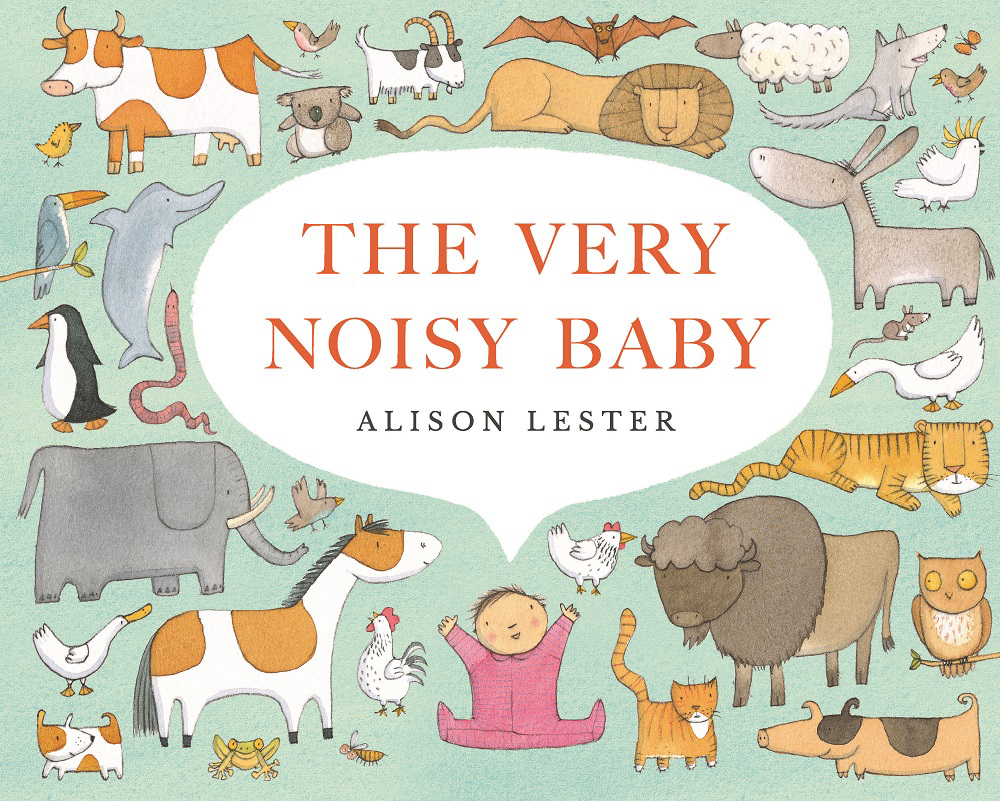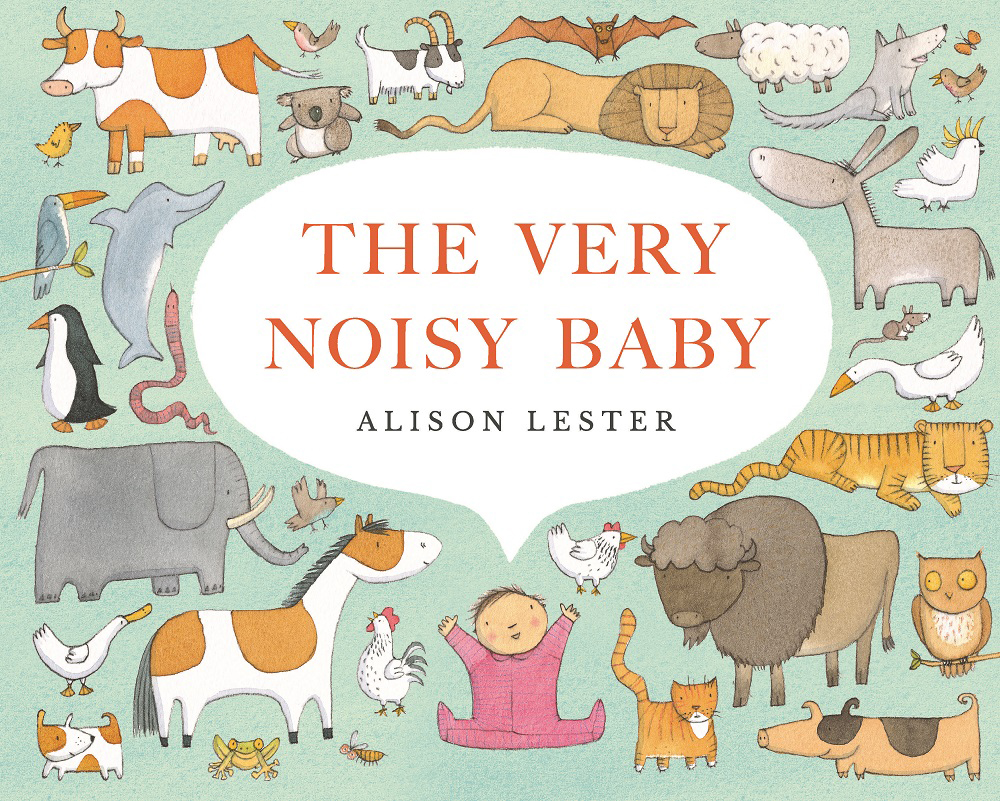 written and illustrated by Alison Lester
The Very Noisy Baby is a sweet early childhood picture book about a baby who mimics animals sounds. One by one people are drawn together in their quest to find their missing animal be it owl, horse, or cow. As each person knocks on the door of the little pink house a different family member says, 'No. You did hear a "moo", but we don't have your cow…'
After each person arrives at the house, the following left page has the baby surrounded in white space engaged in an activity involving an animal such as holding a cow book, riding a wooden horse or dressed in an owl suit. This is the only visual clue hinting at what the animal could look like. This clever strategy creates anticipation and excitement for the young reader.
The use of repetition enables young readers to repeat phrases and develop vocabulary.  They can immerse themselves in role play and act out animal sounds, 'Knock, knock, knock…' as someone looking for their animal. Alliteration is another fun literary device when playing with first sound letter patterns. They can use their own and family names as shown with Coco the Keeper, Frances Farmer and Professor Tom Twitchy.
Lester shows young readers that working as a community can solve problems, often strengthens friendships and builds trust. She shows adults listening to a young person's solution which reaffirms to young readers that they also are valued community members. This book would be enjoyed by any child that loves animals and revels in making new sounds. Lester is that wonderful combination of artist and writer who has a particular sensitivity when creating a work for the very young and this book again demonstrates her mastery of her craft.
Reviewed by Maria Parenti-Baldey
Affirm Press  2017 32 pp hardback $24.99 ISBN: 9781925475616