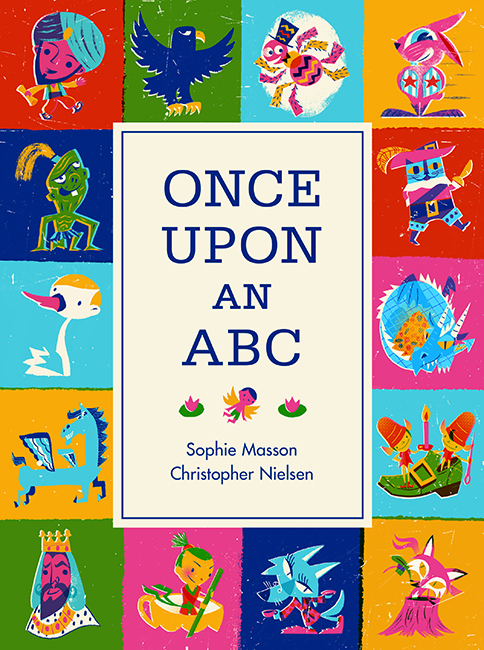 Once Upon an ABC
Written by Sophie Masson Illustrated by Chris Nielsen
Reviewed by Danielle Freeland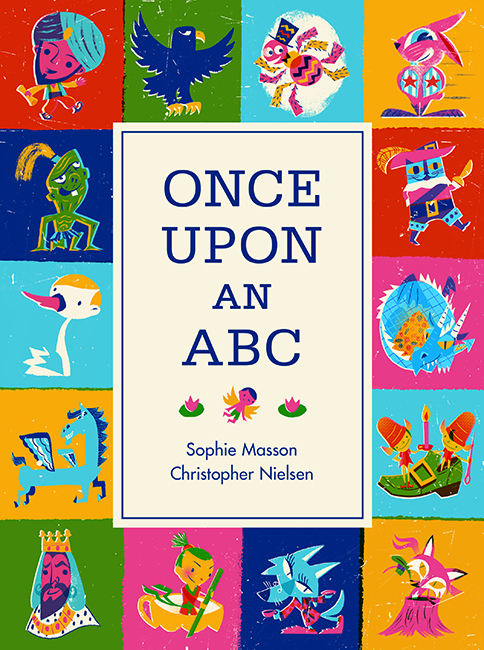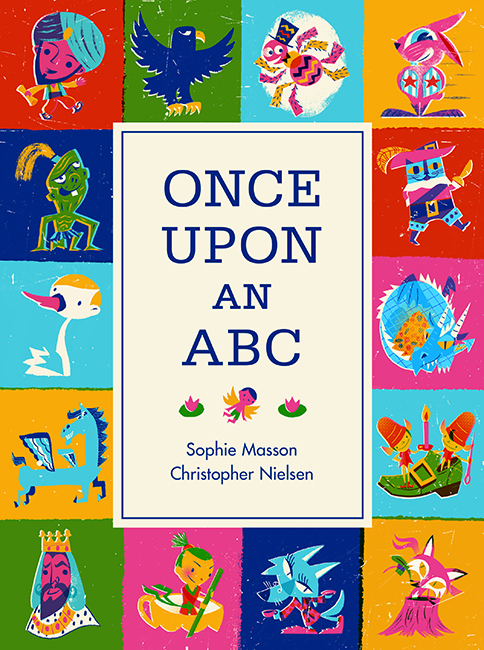 Sophie Masson is a prolific writer who has written many books for children, many of which have been shortlisted or received awards. Illustrator, Christopher Nielsen, is a relative newcomer by comparison, and has here created an interesting and colourful visual narrative. Once Upon an ABC, is an alphabet concept book that takes children on a journey to peek into the world of 26 fairy tale characters.
Some of the pages relate to specific stories such as J is for Jack and his magical bean, while others relate to general fairy tale characters such as M is for mermaid, fresh from the sea. The pages feature many lesser-known fairy tales as well as some old favourites as well. Children may feel drawn to ask questions or read stories about the characters they are unfamiliar with.
The matt printed pages are colourful without being garish. A consistent use of colour palette has made the images flow well between the pages. The rhyming text is pleasing,  has an easy pace and rhythm and is well placed on the page without intruding on the illustration. The end papers show the full alphabet which encourages small children to have a little practice if they want.
This book is an original idea for an ABC book that works well. The story would suit young readers learning the alphabet and those with a keen interest in fairy tales.
Hardie Grant Egmont 2017 Picture Book $24.99 Hardback ISBN 9781760128432