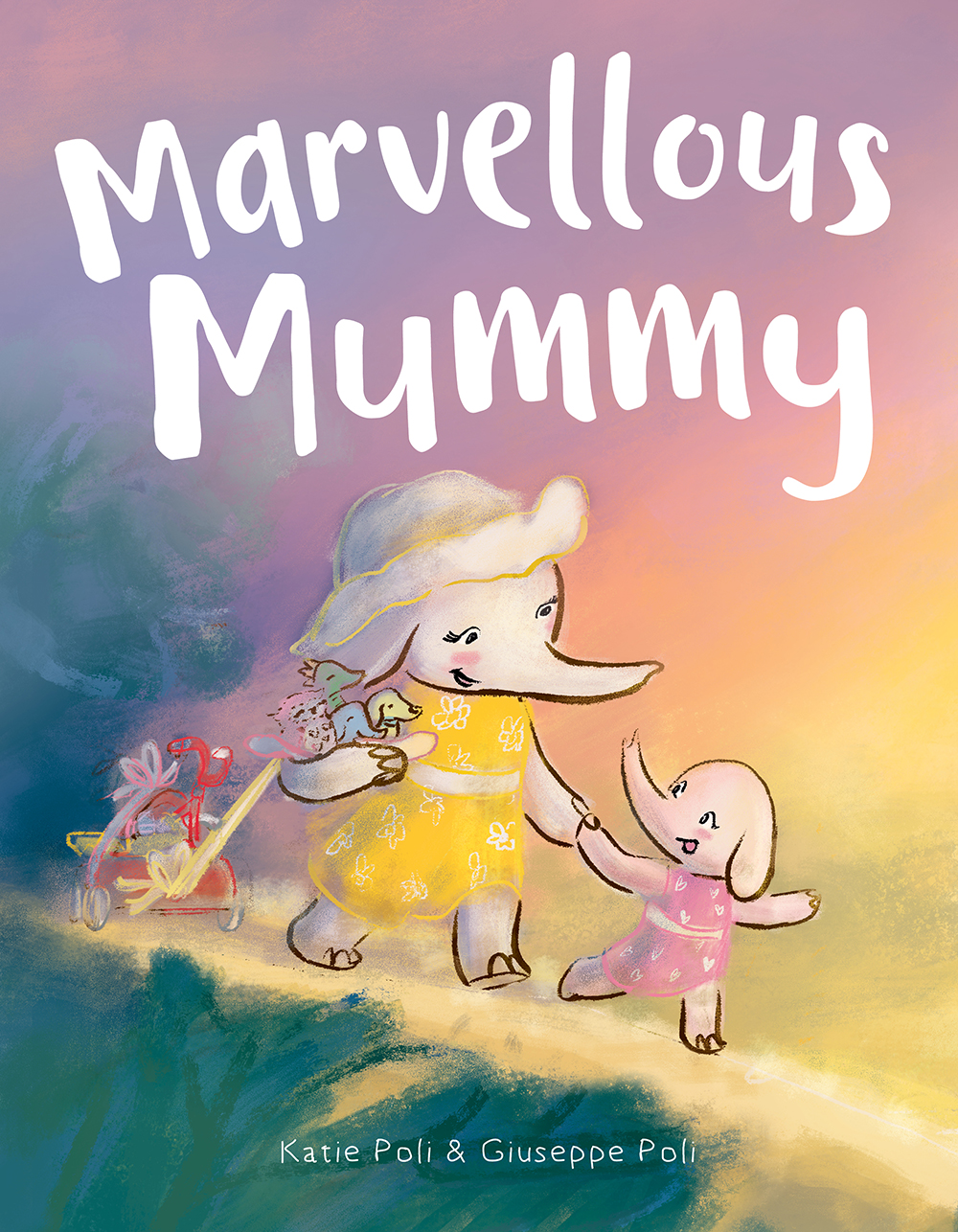 Marvellous Mummy
Written by Katie Poli  Illustrated by Giuseppe Poli
Reviewed by Zewlan Moor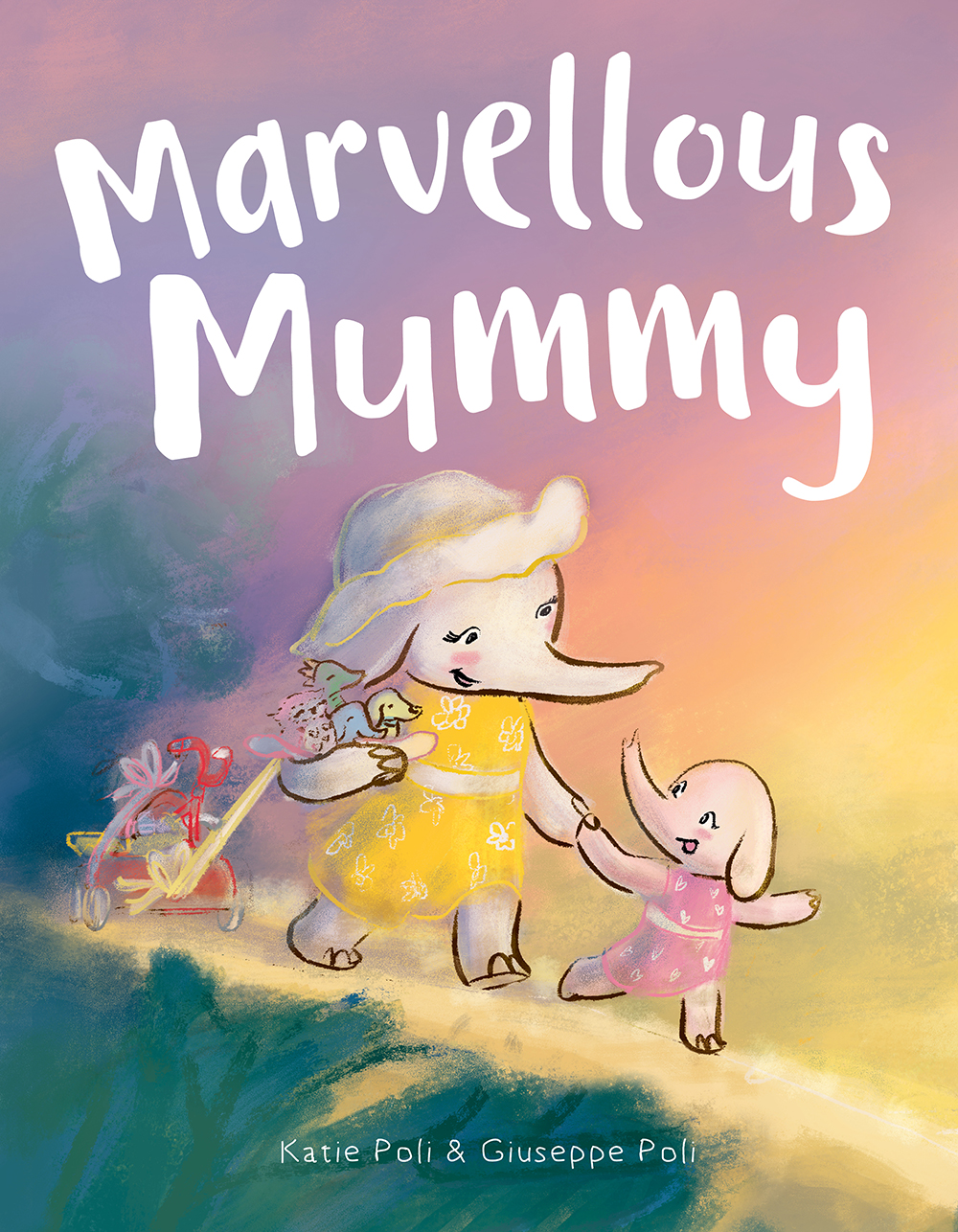 Marvellous Mummy is a simple, sweet picture book for early childhood. The rhythm is established on the first page. First a statement and then evocative words that children will enjoy mimicking. For example, 'My mummy is silly and goofy and fun. Tickle, tickle, squeeze.'
The descriptions link with each other and form a loose narrative arc over the course of the book. One page has a sneaky, quiet and still mummy. 'Tiptoe, tiptoe, creep.' The next has a scary, noisy and loud mummy waking up Daddy. 'Raah, aah, boo!'
The mother and daughter venture out on an outing but an emotional climax comes when the mummy turns from happy and smiling to grouchy and cross. The full spread picture details a mini story within the story, of the long path they have walked, with little treats lost along the way. Mummy vents and then over the page, the daughter is shown proudly following her clever and skilful mother, who has fixed the wagon.
The pace slows as their adventure comes to an end and they near home, with a wordless double spread illustration that conveys the warmth of home welcoming them from the dusk behind them. This picture is so gorgeous it has been chosen for the cover.
The author has a background in Early Childhood education and this is her first book. It is also her first published collaboration with her husband, Giuseppe Poli, and the love is evident, fairly popping off the page.
Overall, this is a lovely book to read aloud with children aged 0-6. It could be shared at home by any care-giver and would also work around a Mother's Day theme for pre-school or kindergarten. The sounds will encourage participation and there are teachers' notes on the publisher's website. http://d.site-cdn.net/916339b02a/a13ed7/marvellous-mummy_teaching-notes.pdf
New Frontier Publishing 2018 Hardback $24.99 ISBN 978-1-925594-18-8