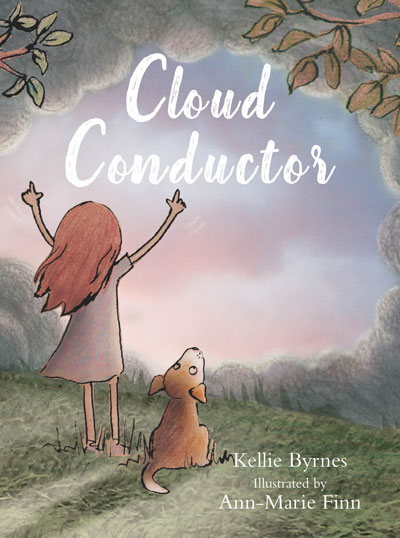 Cloud Conductor
Written by Kelly Byrnes Illustrated by Anne-Marie Finn
Reviewed by Danielle Freeland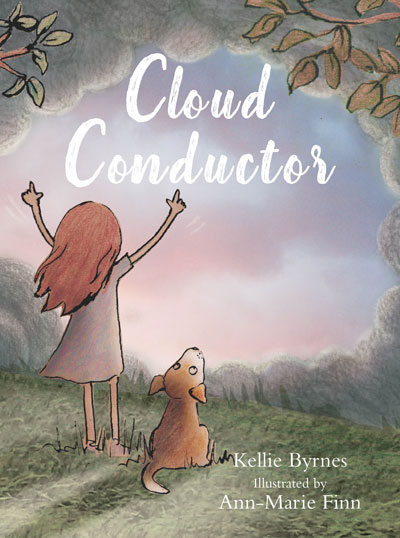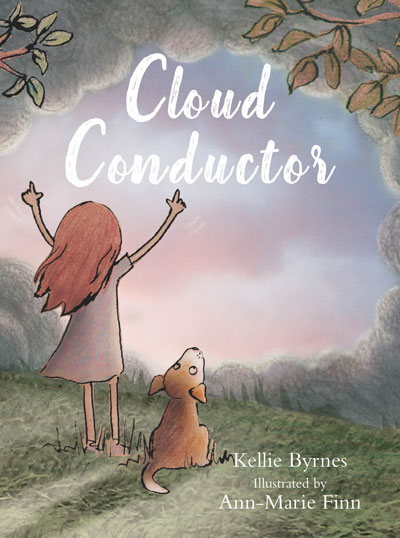 Debut children's author, Kellie Byrnes, and well-published illustrator, Ann-Marie Finn, have come together to deliver the delightful and thought-provoking story of Frankie, a sometimes bed-ridden child, who sees possibilities in the world around her. The story encourages children to push their imaginations to discover the hidden pictures in the cloud formations they see every day. Frankie and her trusty canine companion, always see the positive side of life. Her optimistic outlook, despite her circumstances, encourages the reader to look beyond what you can see in your own world to find beauty in the world around them.
The parallel between Frankie's sickness and the sky opens up the book for discussion both in the classroom and with loved ones. For example, when the skies rumble, Frankie imagines a lion roaring and waves her hands in time to the beat of her imagination. While the book doesn't have a strong story arc, it does have a clear message to share the beauty you find around you with others.
The illustrations lift the text and bring out the sunny, optimistic nature of the main character. The loyal devotion of Frankie's dog had me smiling. The careful choice of colour make the characters pop on the page. The text written on scraps of paper in the science lab is a nice detail. The apparent moment of the images is a real highlight of this picture book and brings each page to life.
This picture book would suit ages four to ten and be particularly useful for anyone going through a difficult time due to health issues.
Wombat Books 2018 Picture Book Hardback $24.99 ISBN 978-1925563344