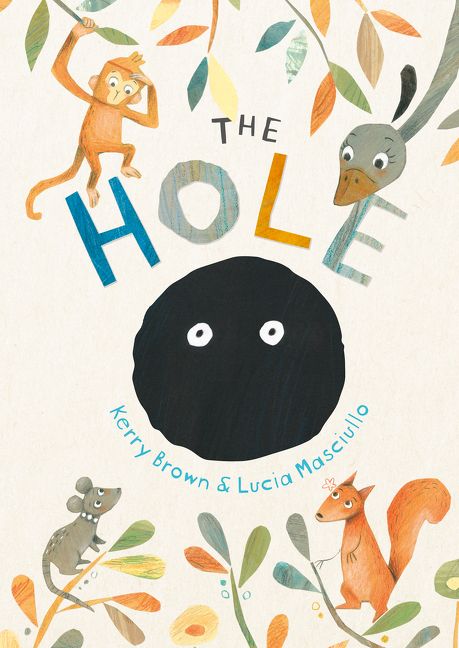 The Hole
Written by Kerry Brown, Illustrated by Lucia Masciullo
Reviewed by Dajo Finlayson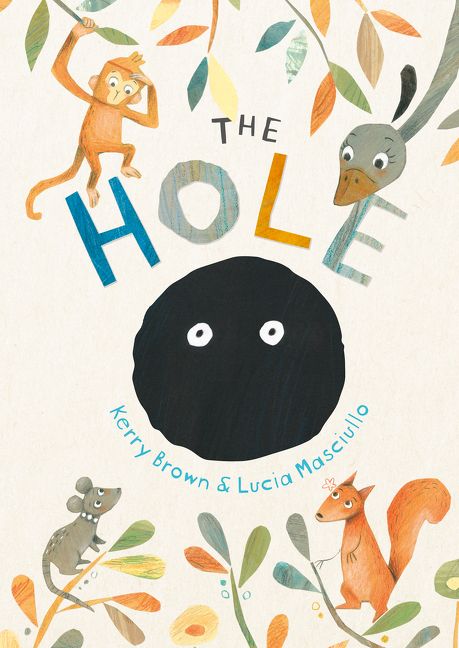 If you were walking through the woods
and a hole you came upon,
would you stop and take a look?
Or simply carry on?
One by one, several animals come upon a strange black hole in the middle of the woods and collectively they discover exactly what it is that is down the hole. The characters in the story are all on a journey to visit their relatives, who live at different points of the compass, when they get caught up in the adventure of the 'hole'!
Australian picture book creators Kerry Brown and Lucia Masciullo join forces to bring us a great and clever new rhyming adventure which deals with the topics of curiosity, fear of the unknown, sharing of experiences, problem solving, helping one another and the happiness of friendship. The simplistic, fun and whimsical artworks in the story use natural autumnal tones to reflect the forest adventure the animals are on.
Lucia Masciullo has used paper cutting, collage and simple shading techniques as part of the illustrative style and has made great use of the endpapers to further add to the mystery of  The Hole.
Other books by Kerry Brown include Can I Cuddle the Moon? (illustrated by Lisa Stewart),  Poppy Wash (illustrated by Michelle Pike), All My Kisses (illustrated by Jedda Robaard) and Lest We Forget (illustrated by Isobel Knowles and Benjamin Portas).
From an editorial perspective I would have liked to have seen individual recognition of the author and illustrator on the cover of the book as well as on the title page and another opening page added so that the verso publishing information is not directly opposite the opening words. I would also have liked the squirrel to have looked less like a fox or at least acknowledged as a squirrel on the first page of his section, as the other animals were and finally, since moles are blind and can probably not 'see the view' perhaps it would have been better to say 'and meet all of you' rather than 'You have such a lovely view'. Perhaps the illustrator has given him glasses to rectify this!
Teacher's notes: https://hcau-assets.supadu.com/wp-content/uploads/2018/03/16171639/TheHole-resources.pdf
Harper Collins 2018 Hardback $24.95 Ages 3 + ISBN 9780733335235