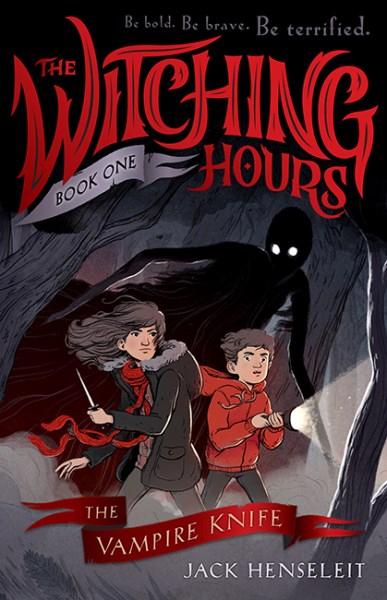 The Vampire Knife #1 The Witching Hours
Written by  Jack Henseleit Illustrated by Ryan Andrews
Reviewed by Sandy Driessens
WARNING: DO NOT look for fairies. You will not find them. And if you do. YOU WILL REGRET IT.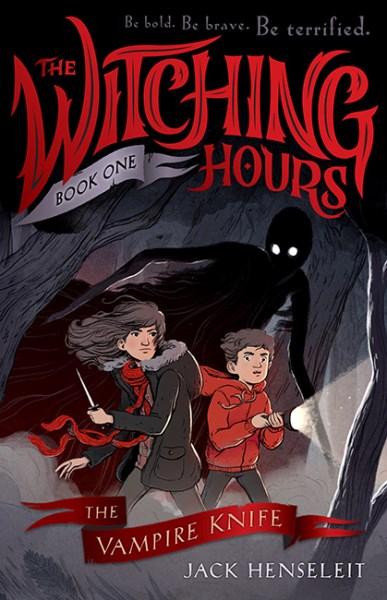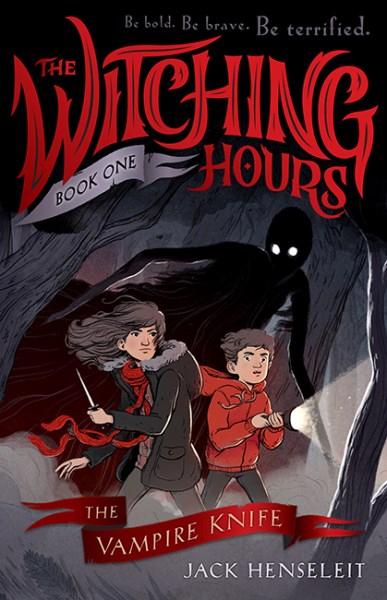 With a warning like this on the cover, this thrilling novel has a twisted take on all that we've learned about fairies. On a dark and stormy night ten-year-old Anna and eight-year-old Max travel with their father, the Professor, to a small village in Transylvania. The children are left in the care of the mysterious innkeeper whilst the Professor does research in the local library. The village has a spooky history and there is evil lurking in the dark. The night is going to be seriously scary, a wild ride that will test the bravery and resourcefulness of these siblings.
Jack Henseleit has used easy to read vocabulary that creates an atmosphere of trepidation and forboding.  The story takes the reader on a frightening journey into the underworld of fairies and vampires. Anna and Max are intrigued by scary, fairy stories but are now faced with a real situation. Though the physical description of them is limited, (possibly to allow the reader to identify with the character), the other characters and their surroundings are skillfully described. Some parts evoke the electronic games children enjoy so much, to draw them into the action.
Artist, Ryan Andrews has created suitably dark images, with the windswept illustration and red horror font on the cover evoking the thriller spirit. Six full-page plates of scary, black and grey sketches are thoughtfully interspersed throughout the book reinforcing the images described in the text.
My ten-year-old was fully immersed in the story which is fantastic in this electronic age. The chapters are just the right length with each closing statement making you want you to read more.
Suitable in content and level of reading skill for brave eight year olds and over, I highly recommend this book and look forward to reading the next books in this series.
Hardie Grant Publishing 2017  224 pages Paperback $16.99 ISBN 978-1-7681-2925-5