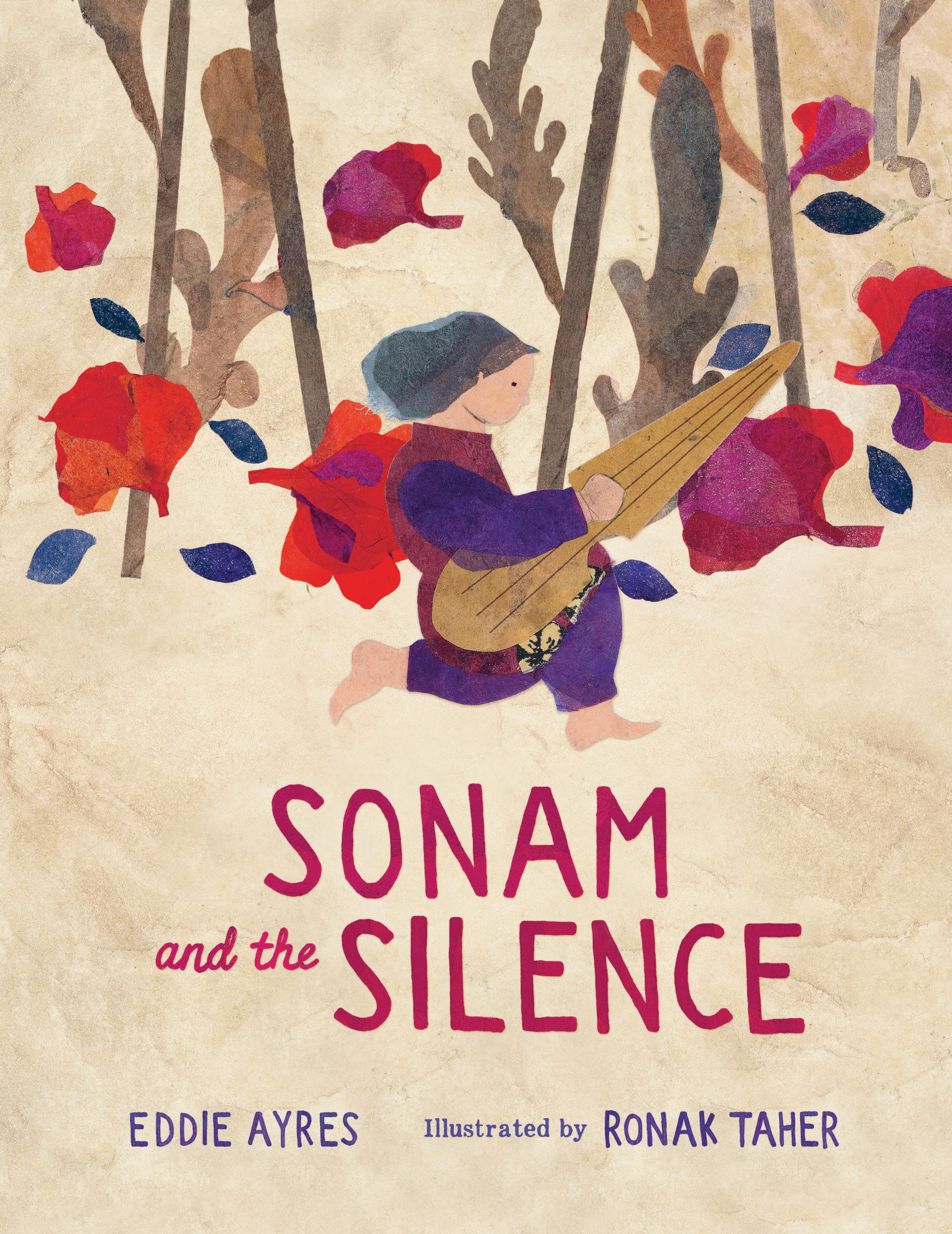 Sonam and the Silence
Written by Eddie Ayres
Illustrated by Ronak Taher
Reviewed by Inda Ahmad Zabri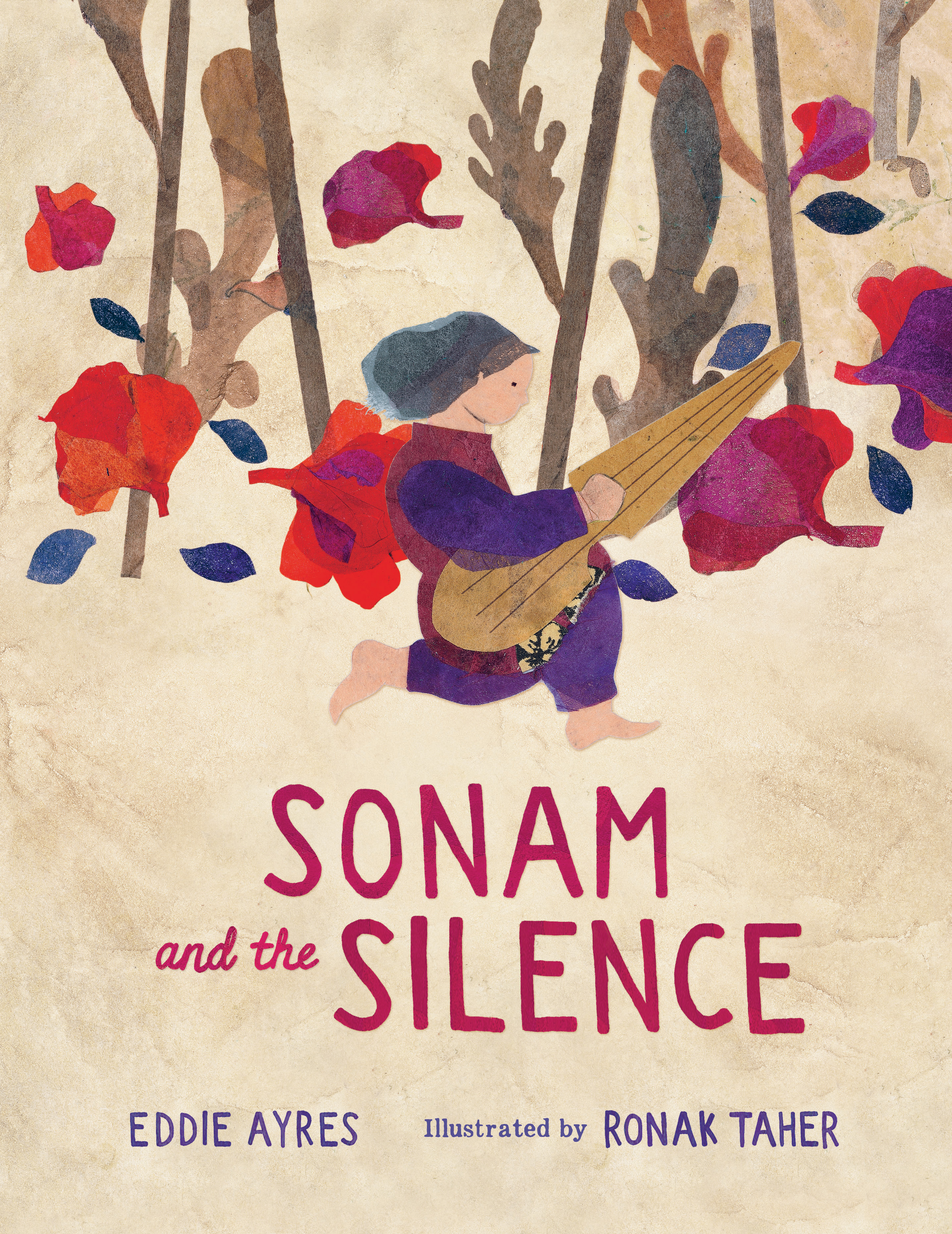 Sonam and the Silence is not an easy or carefree children's book. It has not come from a place of lightness, but it does bring with it an important message of resilience and hope.
Eddie Ayres dedicated a year to working at the Afghanistan National Institute of Music, formed after a Taliban-imposed ban of music was lifted. Among his students, he met a real-life Sonam, and weaved her life into this tale. Her portrait on the cover hints at a form of rebellion – while the title contains the word silence in bold letters, Sonam is seen holding a musical instrument. These acts of rebellion are seen in many places throughout the pages, in a flash of red flowers on a dark, grey page, or in a sole pomegranate on a withering tree.
The story is set in Kabul where Sonam lives with her family. When she turns seven, she is  pronounced 'no longer a child' and is ordered by her brother to cover her hair and sell wares in the market. But her little feet take her elsewhere, drawn by whispers and sounds until she meets an old man sitting in a garden and making music.
Ayres writes that the music makes Sonam 'feel she is both up amongst the stars and deeper than the tree roots.' The old man acknowledges Sonam's concern about music being forbidden, but also tells her 'that's when we need it most.' He gives her a rubab, the instrument which she cradles on the cover.
Life goes on, so does the music, and so does the hardship. The illustrator, Ronak Taher, an Iranian-Australian filmmaker and artist, evokes a sense of old-world storytelling. The use of mixed media on textured backgrounds aid in depicting the mood of the story.  The scratchy paper and fragments of dry leaves give us a feel of an austere life. Sonam's wandering is laid out like a dream with hues of turquoise, lush green and a nourishing red.  Scary scenes, on the other hand, are dark and larger than life.
When Sonam's love of music is discovered and taken away, Ronak renders her trapped in twine in a chasm of dark blue, looking up as she falls. Later, when she is reunited with music, Ronak draws her with wings.
Despite the solemnity and inescapable sadness of the story,  it will still draw young ones, particularly upper primary readers, to its heartfelt pages. It is an excellent platform to begin discussions with parents and teachers about the realities faced by children in other parts of the world. I firmly believe that these stories hold a vital place in our market by providing cultural diversity, a tool for empathy, and the spirit of solidarity and hope.
Allen & Unwin 2018 Picture Book $24.99 ISBN 9781760293666