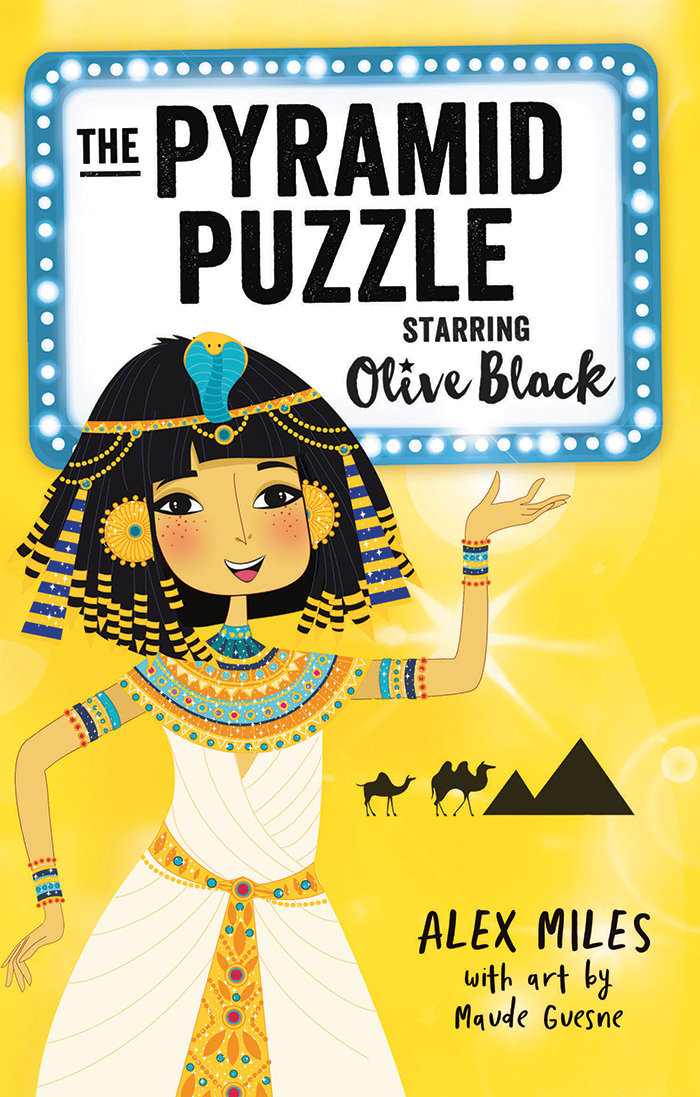 The Pyramid Puzzle Starring Olive Black
Written by Alex Miles
Illustrated by Maude Guesne
Reviewed by Tyrion Perkins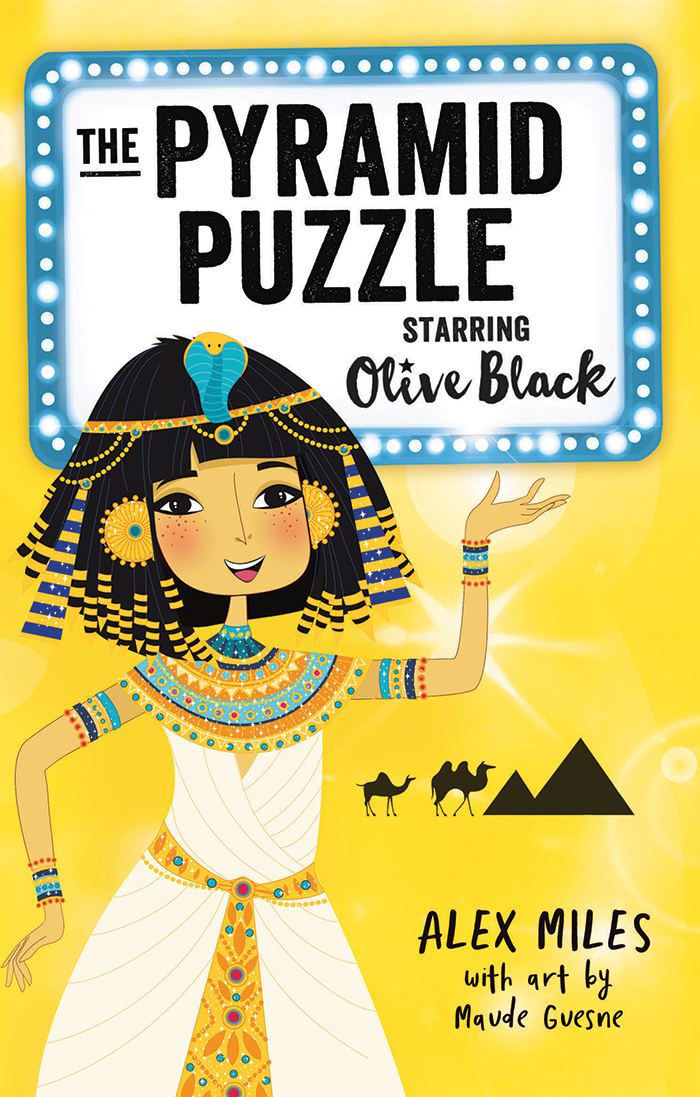 When I first picked up this book with its yellow picture of camels, pyramids and girl in Cleopatra style costume, I thought it was going to be a mystery set in ancient Egypt. However, the lights around the title and "starring Olive Black," should have been a clue that it is a modern tale about a ten-year-old film star and her friends at school.
The year five class has to choose what to do for a history assignment, and lead by Olive who is starring in a film about an archaeological dig, they decide to prepare an extravagant day on Ancient Egypt. The mystery revolves around the new teacher who is disliked by their own classroom teacher, plus a boy who usually causes trouble. They all have surprising things in their past, but Olive and her friends discover, "when you dig up the past, things aren't always as they seem."
The book is an enjoyable read with lots going on. The drawings by Maude Guesne perfectly complement the tone. Some wording had me confused. What is "shared a greasy"? It turned out Olive and her friends like to make up new words, and word-play is perfect for the target audience of 8-9.
If I was that age, I would be seeking out the rest of the series, and as an adult, I would recommend it as an engaging series that bridges the gap between chapter books and more challenging novels.
Affirm Press 2018 Paperback 152 pages $14.99 ISBN 9781925584790