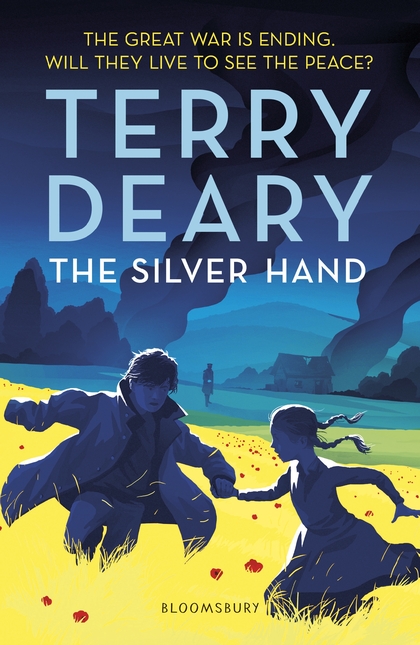 The Silver Hand
Written by Terry Deary
Reviewed by Dajo Finlayson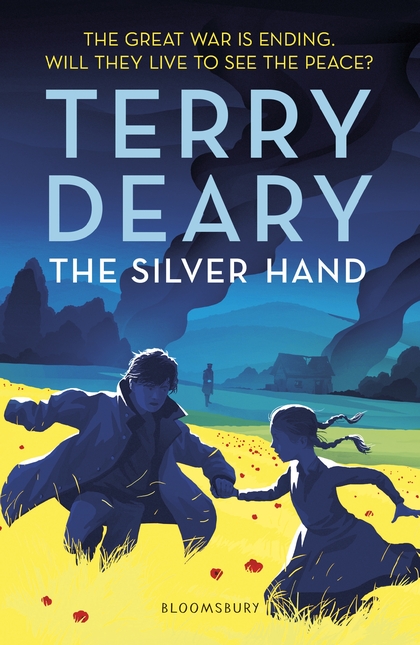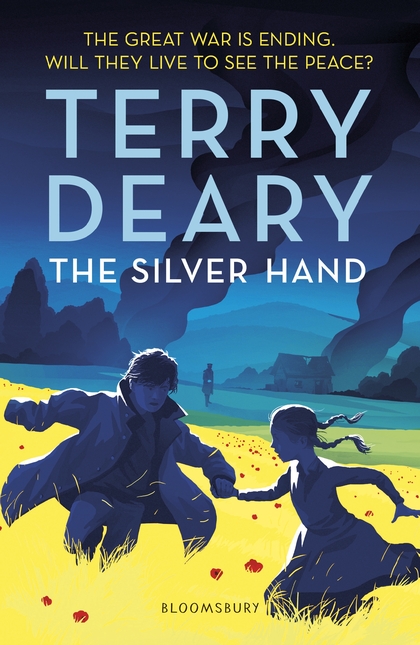 It's 1918 and the Great War is finally coming to a close.
This novel, told through the eyes of Aimee Fletcher, a young girl living in the village of Bray-on-Somme in northern France when the German forces arrive, vividly portrays the horror, hunger, sickness and uncertainty that was faced by many in the closing days of the First World War and the lead up to the Armistice.
Young Aimee has just found out that her mother is part of the White Lady spy network, working with British intelligence against the Germans, and decides to help as well. While out and about delivering goods and 'messages' she comes across Marius, a young German medic who has been left behind by his countrymen when they were retreating from the advancing British forces, and reluctantly befriends him and gives him refuge in her family's barn. She decides to help him get back behind German lines before the British arrive to once again liberate her village from the Germans.
Meanwhile, she has accidentally discovered a traitorous German spy in the British ranks, a man known as the Silver Hand, who now makes it his mission to find her and silence her. As Aimee and Marius travel through dangerous territory, bombardments and roadblocks to get him back, they are constantly looking over their shoulders to evade the Silver Hand.  Fortunately they are assisted by Madame Clare, an aristocrat, as well as Master du Pont, a teacher who shadows them into enemy territory and then helps Aimee return to Bray.
Terry Deary wonderfully depicts the once peaceful French countryside and, in particular the town of Bray-on-Somme, now war-torn and scarred by endless bombings from both the Germans and the British, as well as the misery of the German soldiers fighting both the Allies and a seemingly unstoppable flu virus.
The characters are wonderfully developed with a villain who is truly worthy of the title of the book.   An engaging story set during an important period of world history, this novel would really complement a study of the First World War. Recommended for readers 10+
Bloomsbury, 2018,  Paperback 288 pages $14.95  ISBN 9781472961440