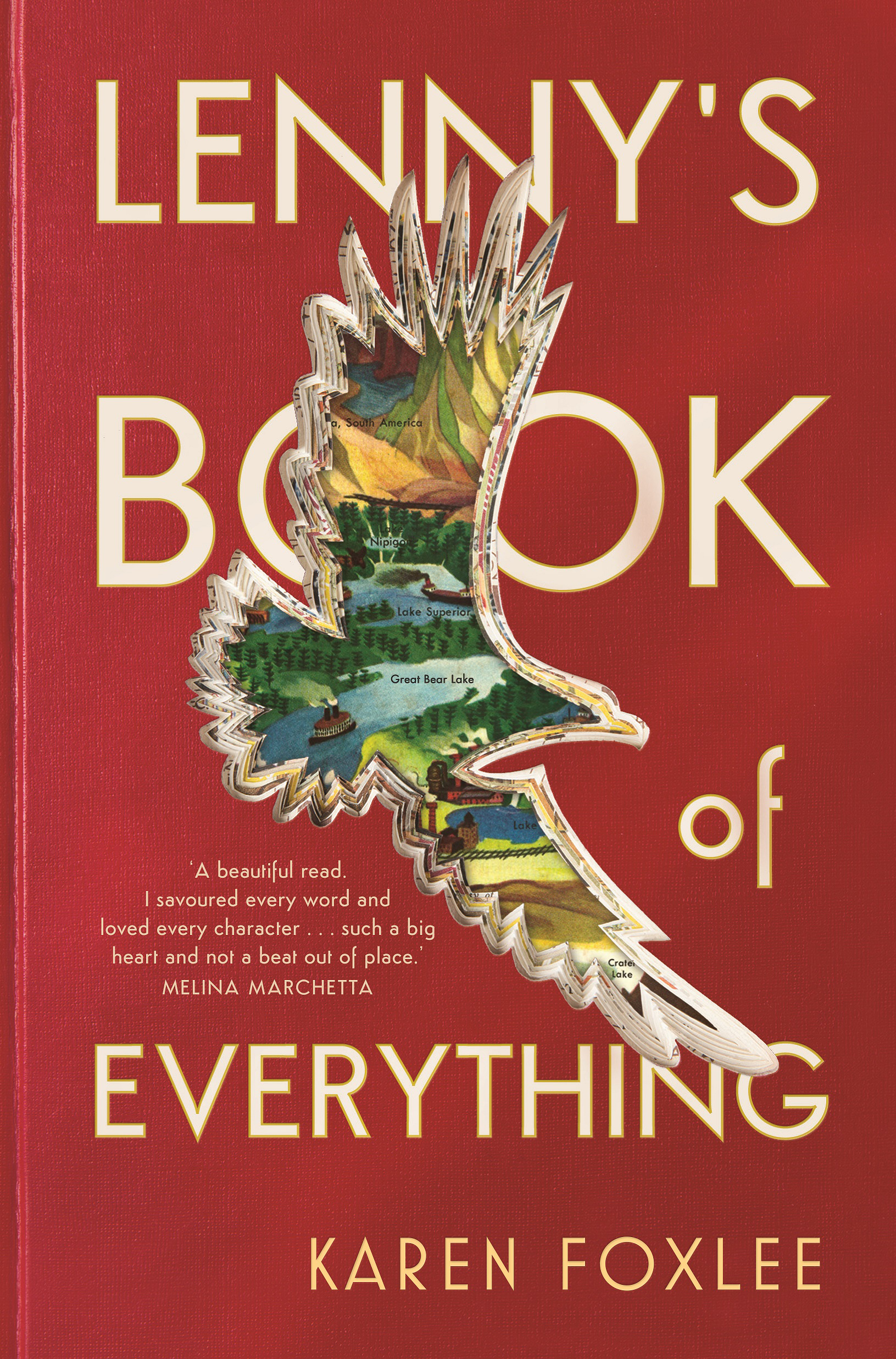 Lenny's Book of Everything
by Karen Foxlee
reviewed by Mia Macrossan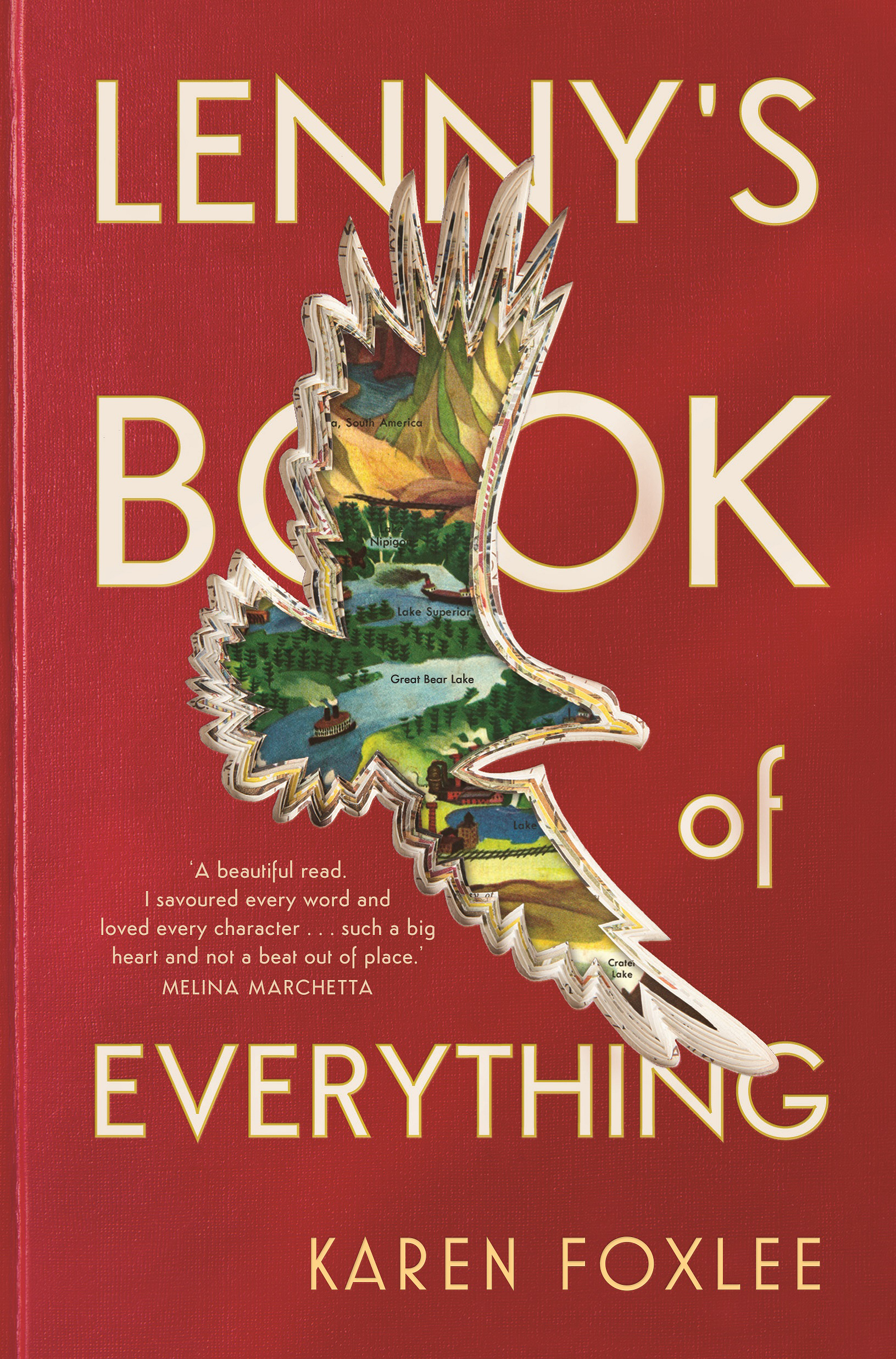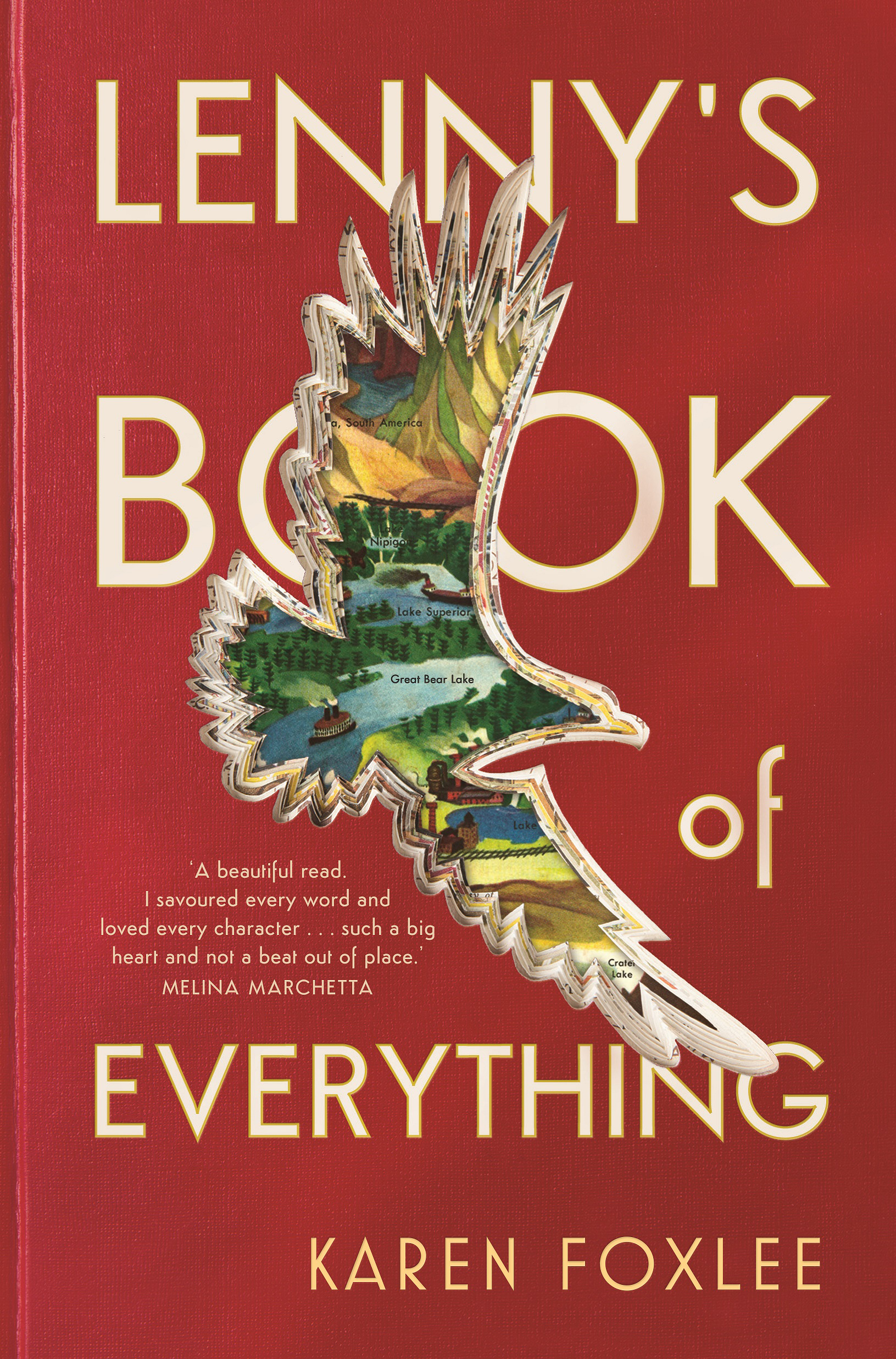 Karen Foxlee says that story writing is about creating a world, breathing characters to life and enticing readers on a journey'. In LENNY'S BOOK OF EVERYTHING, her new book for younger readers she has succeeded in creating an instant classic.   This book is so vivid and immersive, so emotionally engaging and satisfying that after you have read the first time you just want to reread all over again.
It is set in a carefully detailed world in Ohio in 1974, so you could say it is a historical novel. We see everything from Lenny, the ten-year-old daughter's perspective. When she is three her brother Davey is born, and her mother gets a dark heart feeling that something isn't right.
Lenny is an intensely observant, passionate little girl who aches for her absent father. When her mother wins a free subscription to an encyclopedia that is delivered in parts every week she and Davey become enthralled by the world that opens up to them. Lenny becomes obsessed with all the many varieties of beetles while Davey loves and wants a golden eagle. They both want to hike to the Great Bear Lakes in Canada which is obviously difficult if not impossible. Each week another issue arrives with exciting new information which the children translate into dreams of escape and adventure.
Each week also Davey grows just a little bit bigger until he is considered too big for preschool. When he starts grade one he is the size of someone in Year five. It is obvious that he is more than just a boy big for his age. A round of medical appointments follow as do expensive procedures. As matters escalate the community of neighbours, teachers, friends, and event distant family rallies around the beleaguered little family.
This warm-hearted story is rich in complex characters and intricate relationships enlivened by sharp observation and bittersweet humour. The action unfolds in carefully structured episodes that are complemented by the arrival of the encyclopedia installments each week, starting with A and finishing with Z.  Written with plenty of lively dialogue, vivid description and coming from a core of emotional honesty this book is a perfect journey leaving you more engaged with your own life and family. Recommended.
Allen & Unwin 2018 Paperback 382 pages Ages 10-14 $19.99 ISBN 9781760528706