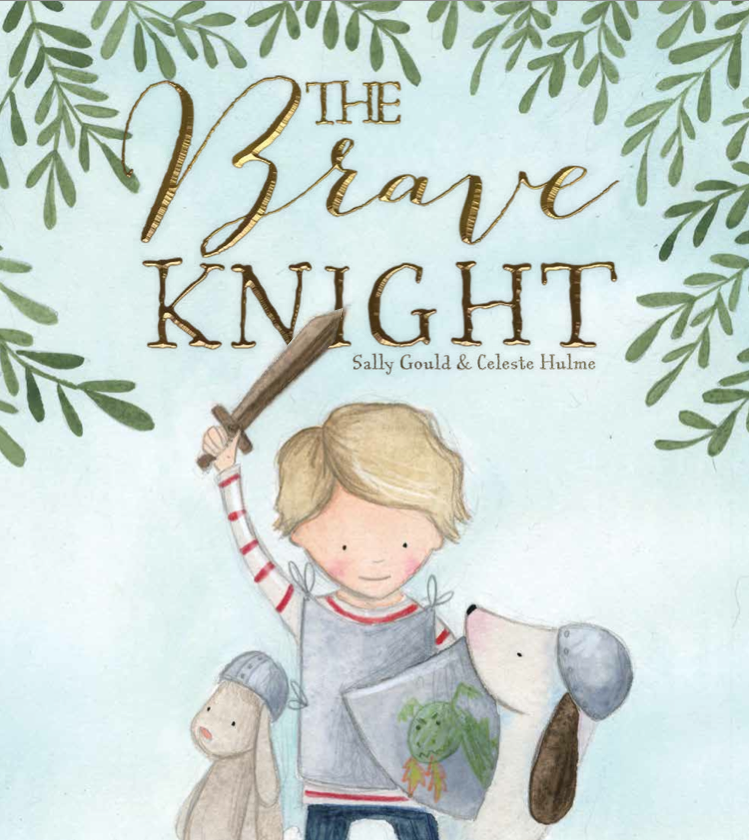 The Brave Knight
Written by Sally Gould
Illustrated by Celeste Hulme
Reviewed by Zewlan Moor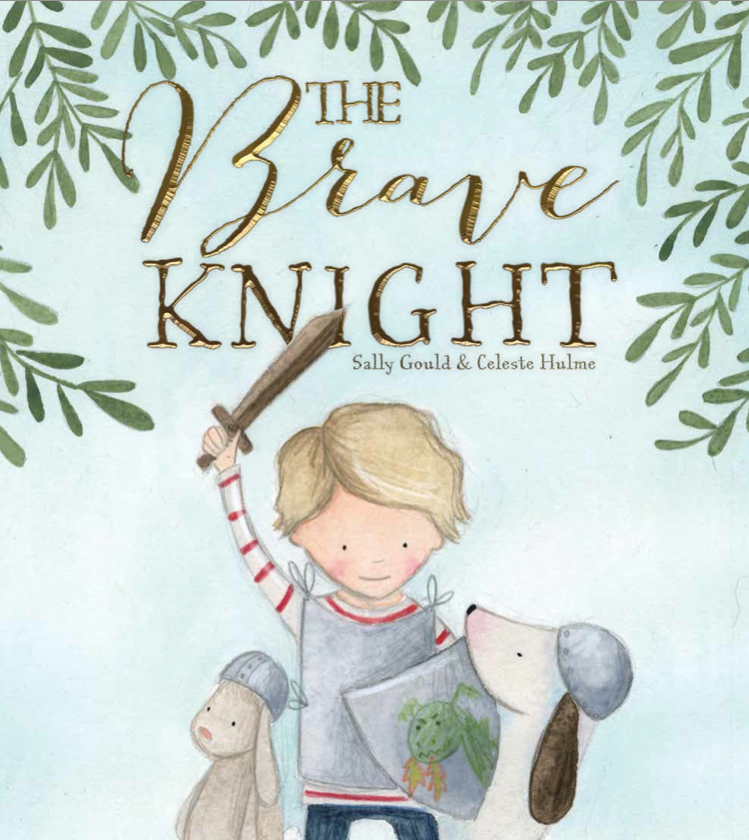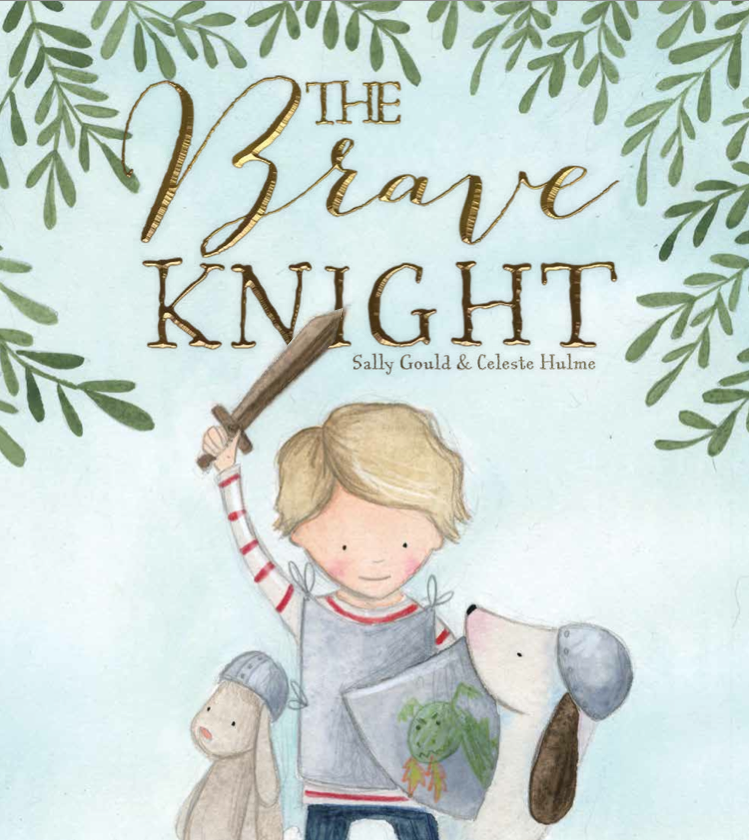 This is an ideal book for toddlers and preschoolers. Indeed, its theme ties into the Being, Belonging and Becoming of the Early Years Learning Framework. On the very first page, a young boy declares
I am a knight.
Handsome and BRAVE. 
The rhythm in those first two short sentences continues:
I have a sword.
Long and SHARP.
I wear armour.
Shiny and STRONG.
He then spreads his attention outside himself:
I guard the castle.
Enemies BEWARE!
Suspense builds as he realises enemy knights (stuffed animals) have arrived. The challenge is to protect the castle all by himself. Thinking quickly, he changes roles from knight to peasant, enabling the game to continue.  First he tricks them by pretending he's a peasant who will let them in for money. Then he leads them to the dungeon and traps them inside, enlisting the help of his baby brother. The story comes full circle with him guarding the fortress again at the end. He dons his armour and reasserts himself as a knight, strong in his sense of identity after his adventures.
The book is beautifully designed and illustrated. The end-pages are pastel and crafty and will appeal to young mothers who like the 'Frankie' aesthetic. On the inside front cover, How to become a knight  is written in calligraphy. It sets the book up to be somewhat of an instruction guide to creative play, although this is done very subtly. Hulme adds much charm and humour in her use of contradictory illustrations. For example, the boy passes the key (drawn as a plastic set of teething ring keys) to the knight (the baby). She also includes interesting perspectives, such as a bird's eye view of the tree house, to add visual interest  and movement to an otherwise static scene.
And this is where we come to my only problem with this book, which is very much a matter of personal taste.  The beautiful illustrations do not reflect my reality of living with small children! The water colour pictures are so perfect, as is the tree house decorated with bunting (although there is a scribble on one wall that I appreciated). I prefer illustrations of the mess of everyday life, such as in Peepo! by Janet and Allan Ahlberg. The world in this book is uncluttered and the castle is a very elaborate tree house, with a spiral staircase and tunnel slide. I would have loved to see the contradictory illustrations taken further, with the boy perhaps guarding a ramshackle tree house. However, I did appreciate the dungeon, the baby's playpen, draped with a sheet for shade.
All in all, this book will appeal to parents and educators as a soothing book that might encourage pretend play and problem-solving. Adult readers will also see the story as being about a boy learning to play both imaginatively and independently.
New Frontier 2018  Hardback $24.99 Picture Book ISBN: 978-1-925594-11-9