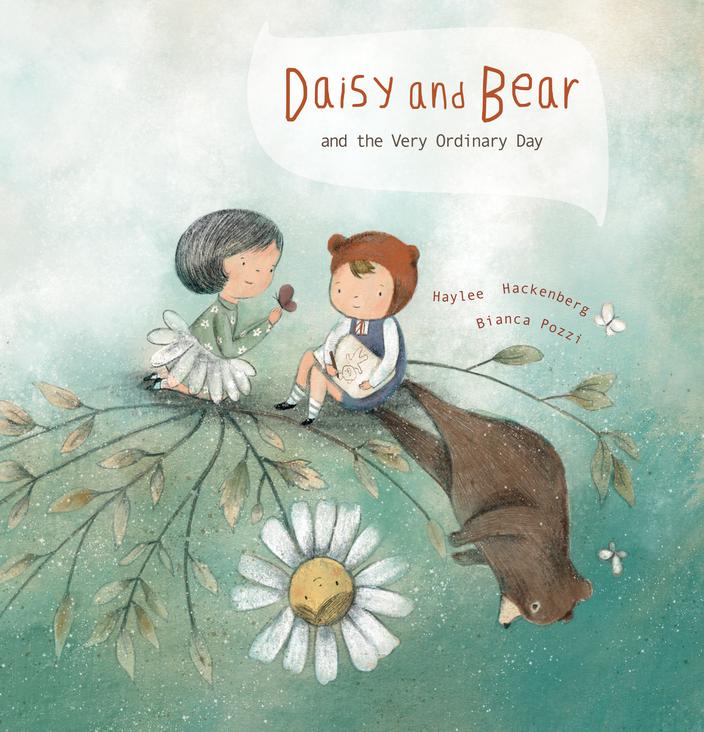 Daisy and Bear and the Very Ordinary Day
By Haylee Hackenberg
Illustrated by Bianca Pozzi
Reviewed by Margarite Igras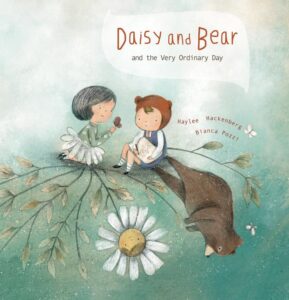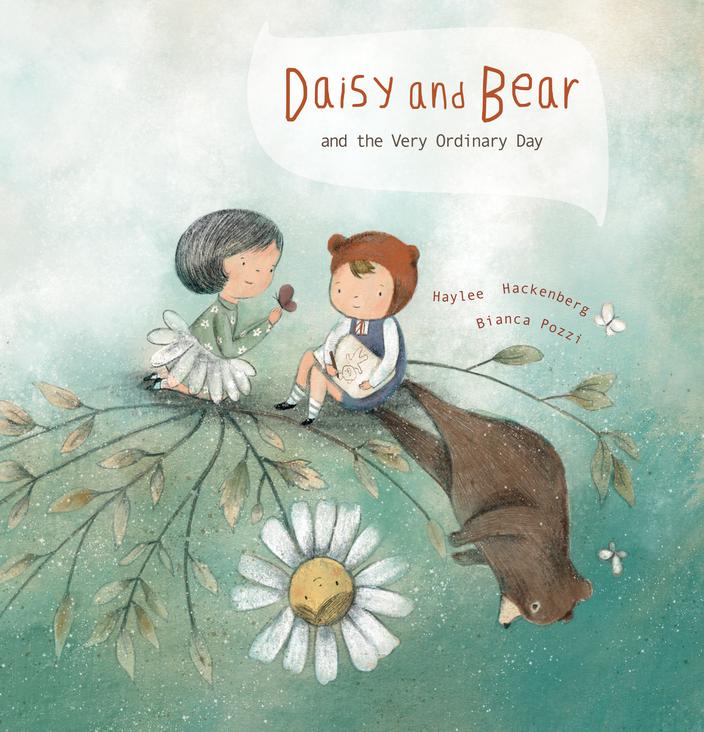 Brisbane-based debut author Haylee Hackenberg has written a charming story for young children that questions what is ordinary when two children play and use their imagination.
Daisy wearing her petalled skirt and her brother Bear dressed in a bear hat, live with their loving parents in a small house. Their ordinary day is filled with play and imagination.
As Bear puts on his bear hat, they enact various scenarios such as having a Parisienne breakfast, visiting an African safari, fighting off dragons and other wild beast, going to the moon, or deep-sea diving.
This is represented on the left-hand page, drawn with black pencil.  But if you look on the right-hand page, you will see the activity with all the colour and beauty of their imagination.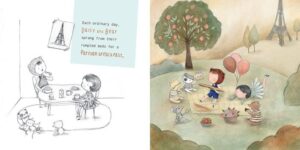 Brazilian artist Bianca Pozzi has cleverly contrasted these two states of reality and imagination using soft colours and expressive drawings.
The inclusion of the story board at the end of the book, not only shows the developmental phases of writing a picture book but also provides a summary of the book without text so the children can tell the story to their teacher or parent.
The drawings on the end pages shows a work in progress and there is one double page that beckons the child to colour in the drawing.
The delightful ending shows that imagination is not only in the domain of children. Parents too can imagine.
Red Paper Kite 2021