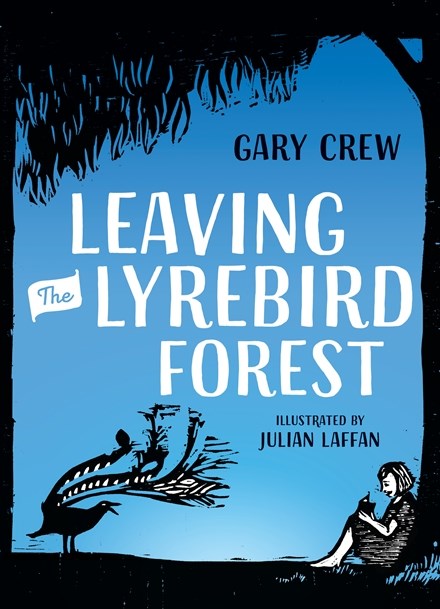 Leaving the Lyrebird Forest
written by Gary Crew
illustrated by Julian Laffan
reviewed by Yvonne Mes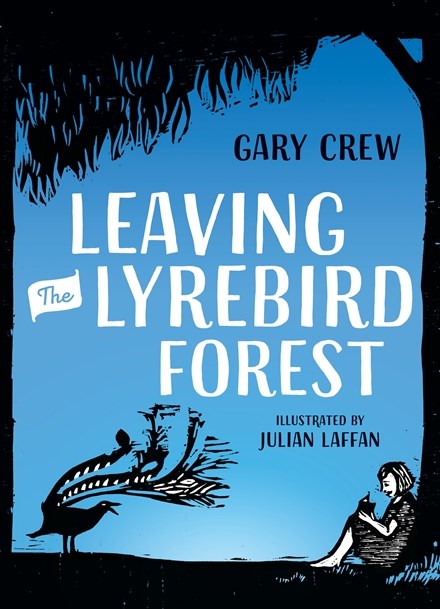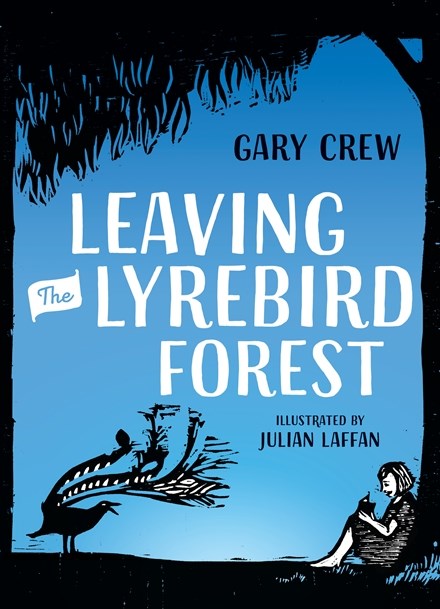 Pondering a future beyond the forest, Alice a young girl, befriends a lyrebird and the elderly widower nearby. Alice is an independent and confident girl, who we follow from the age of 3 until she is 14 while she is living with her artist parents in 1930s Victoria. Alice seems mature beyond her years with her introspective thinking and self-knowledge. She builds a strong relationship with Mr. Brown, after the death of his wife, and they bond over their love of nature and their very own lyrebird. As Alice realises that she has to leave the safety of the forest and the warmth of her family to go to boarding school, she finds encouragement in the strong women around her.
The author, Gary Crew, paints a fairy tale setting of life in the forest and the woodcut illustrations by Laffan add a touch of magic and suit the style of the times. The story touches on many subjects and highlights the arts and crafts as well as the joy of nature, loss and friendships. New beginning and endings are all finally tied together to reach what feels as a slightly forced or inevitable climax.
This story will be a great read for children in the middle primary years.
Lothian Children's Books 2018 Paperback $16.99 163 pages ISBN 978-0-7344-1843-2
Yvonne Mes is a children's author and illustrator. She has written several picture books including Meet Sidney Nolan Penguin Random House, Oliver's Grumbles Yellow Brick Books, Honey for Bee, Kindergo and her story A Starry Christmas was animated by Electric Canvas and displayed on the Brisbane City Hall for two weeks in December, 2017. Yvonne coordinates Write Links, Story Links and is the Vice President of the non-profit organisation Book Links.