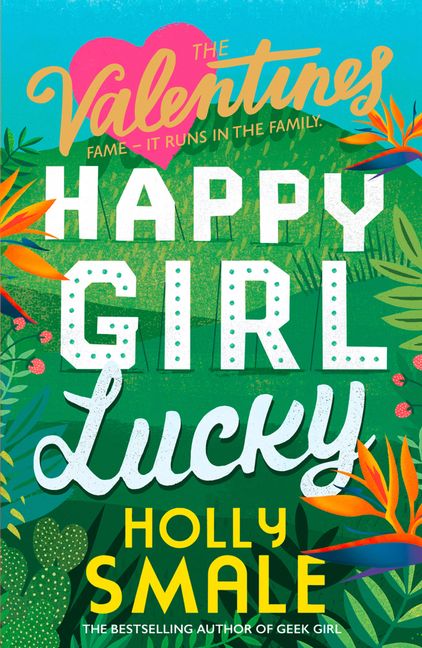 The Valentines: Happy Girl Lucky
By Holly Smale
Reviewed by Mia Macrossan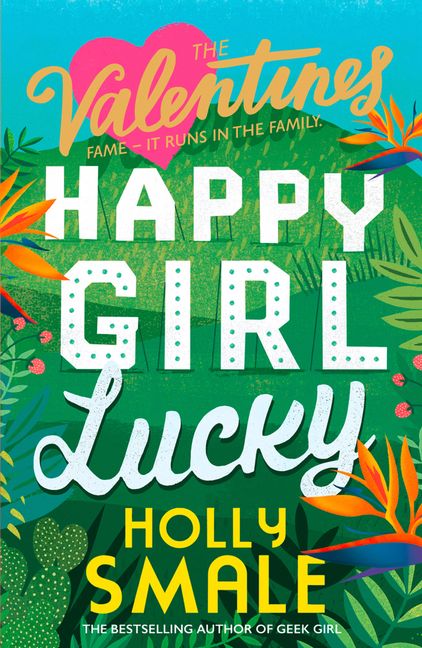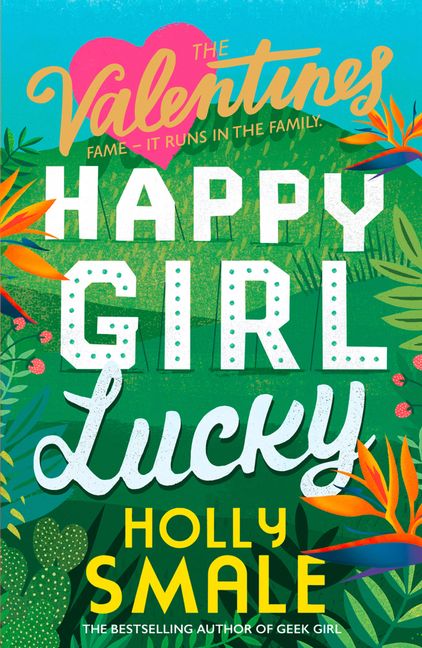 Happy Girl Lucky, is the first in the new romantic-comedy series The Valentines by Holly Smale, author of the bestselling and critically acclaimed Geek Girl books. It is a book that is lots of bubbly fun on the surface but has a deeply serious core.   Sisters Hope, Faith and Mercy have everything – fame, wealth, charm and good looks – thanks to their movie star mother and film director dad. Fifteen-year-old Hope is the youngest, obsessed with designer clothes, her horoscope, her appearance, and her soon- to- happen life as a mega famous movie star. At first she does come across as a somewhat bubble-headed  over-the-top narcissist. The fact that we stay with her is a tribute to Smale's writing skill.
Hope sees her life in film terms, at a remove through the lens of a camera, with close ups, fades, edits, and cuts of people and events. When she meets Jamie in London he seems to be the boy of her dreams but he has to return to California. Ever ingenious and blind to anything except what she wants  she follows him  and there discovers some surprising truths about him and more importantly about herself and her family. What starts out as a fluffball of a book turns into a satisfying journey of self discovery with plenty of humour and heart along the way.
This is the first in the series, the stores of Faith and Mercy are each to get their own novel. Bound to be very popular with young teens.
Harper Collins Publishers Australia 2019 Paperback 480 pages $16.99 for readers 13+ ISBN 9780008254155