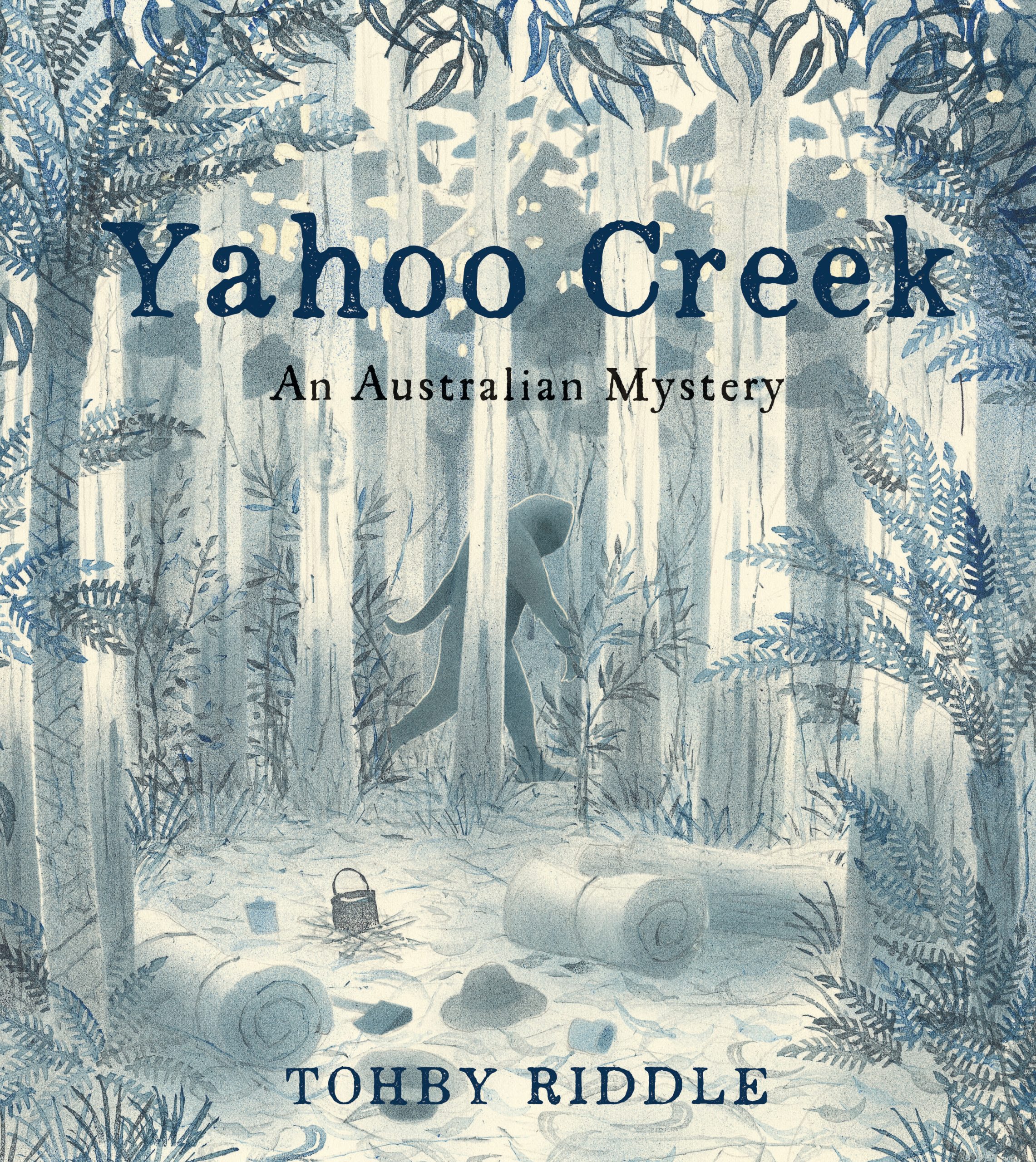 Yahoo Creek An Australian Mystery
Written and illustrated by Tohby Riddle
Reviewed by Kerry Neary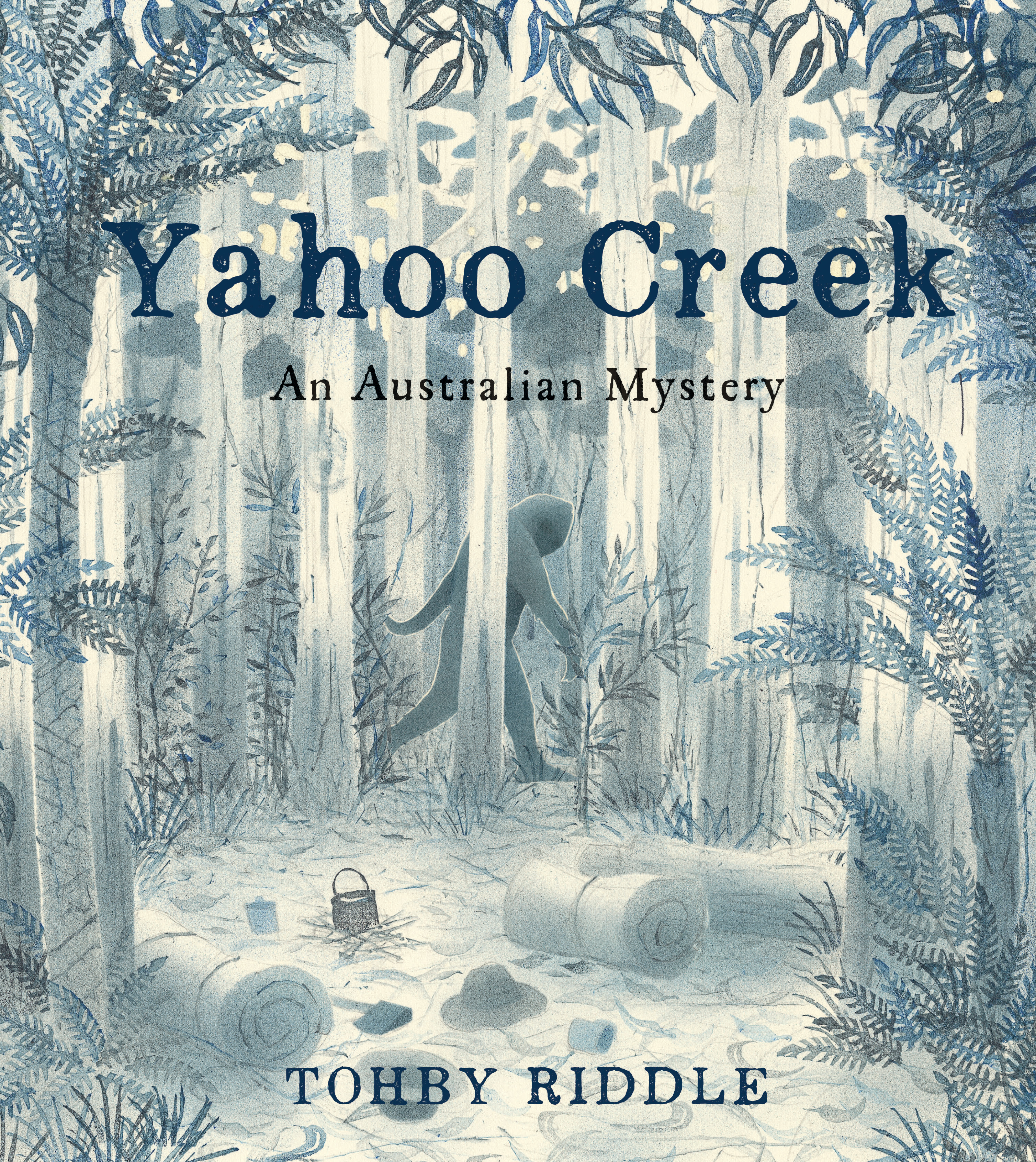 Yahoo Creek: an Australian Mystery is one of those books that are better shared between adult and child because of its sophisticated presentation. It has been written and illustrated by extraordinary picture book creator Tohby Riddle. He has taken extracts from colonial newspaper reports, to piece together this story of the legendary Hairy Man creature that has been seen to roam the eastern forests of Australia; and told in legendary stories of the Aboriginal People long before newspapers were invented. The extracts sit like pieces of a puzzle, from as early as 1847, up to 1935, snips of evidence linked together by the wisdom of Aboriginal Elder, Peter Williams; the story is made convincing. The illustrations show the blueish haze that typifies eastern forest landscapes and deepens the mystery of other presences we might feel. A combination of print-stamp technique with ink-sponging over stencils creates a textured appearance like the daguerreotypes of early photographic history and adds authenticity to the story. The mystery of the Yowie revealed in this book will have mesmerising appeal to a broad range of readers.
Allen & Unwin Children's Books 2019 Picture Book Hardback $30 Age 7 – 11 ISBN:
9781760631451
Kerry Neary is a retired teacher librarian with 35 years' teaching experience, 19 of which were spent as a teacher librarian in Queensland Government secondary schools. He is a life member of the Children's Book Council of Australia. He regularly reviews children's picture books on the community radio station 4MBS. He has been a judge of the Children's Book Council Awards several times and is currently a judge for the Prime Minister's Literary Awards.