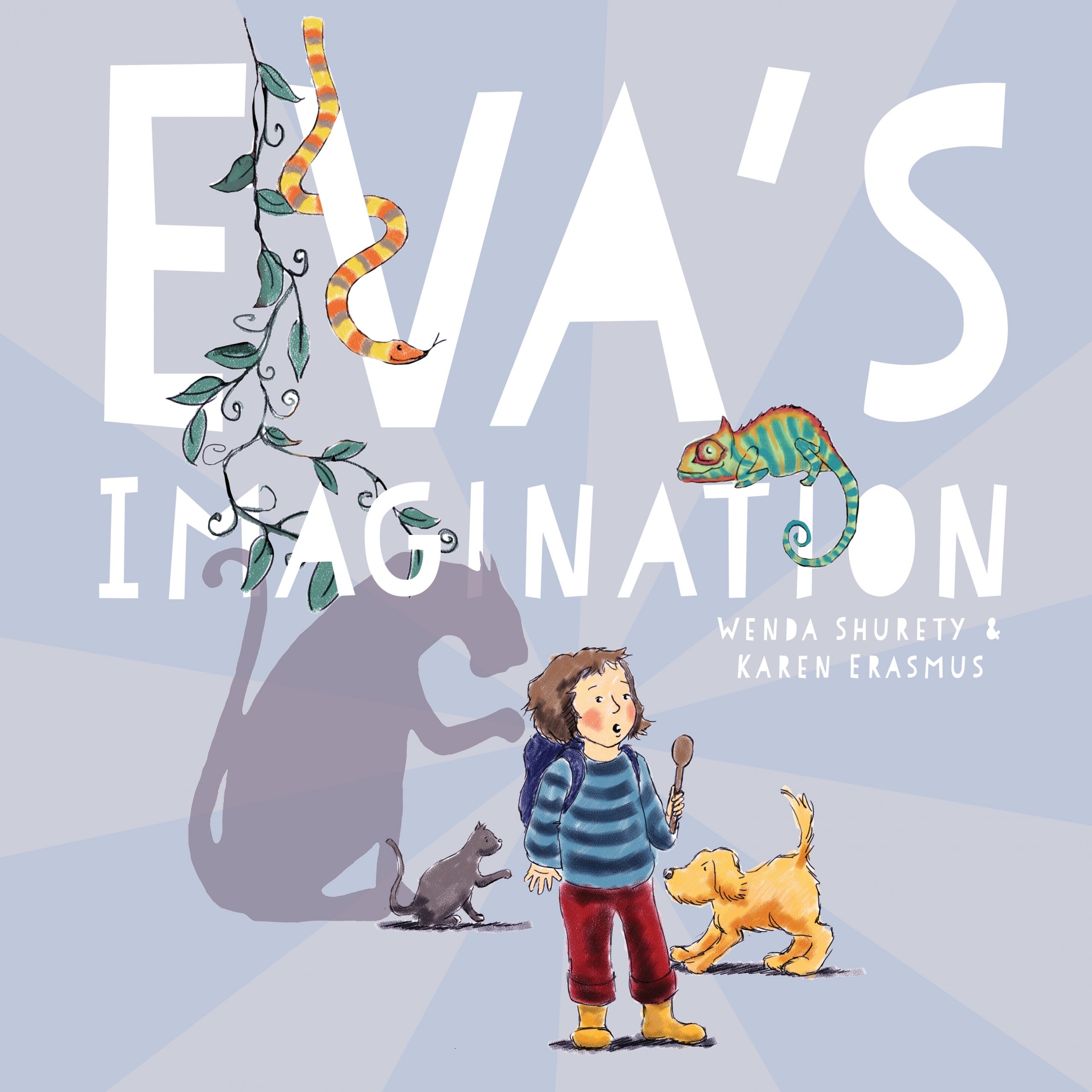 Eva's Imagination
Written by Wenda Shurety
Illustrated by Karen Erasmus
Reviewed by Kerry Neary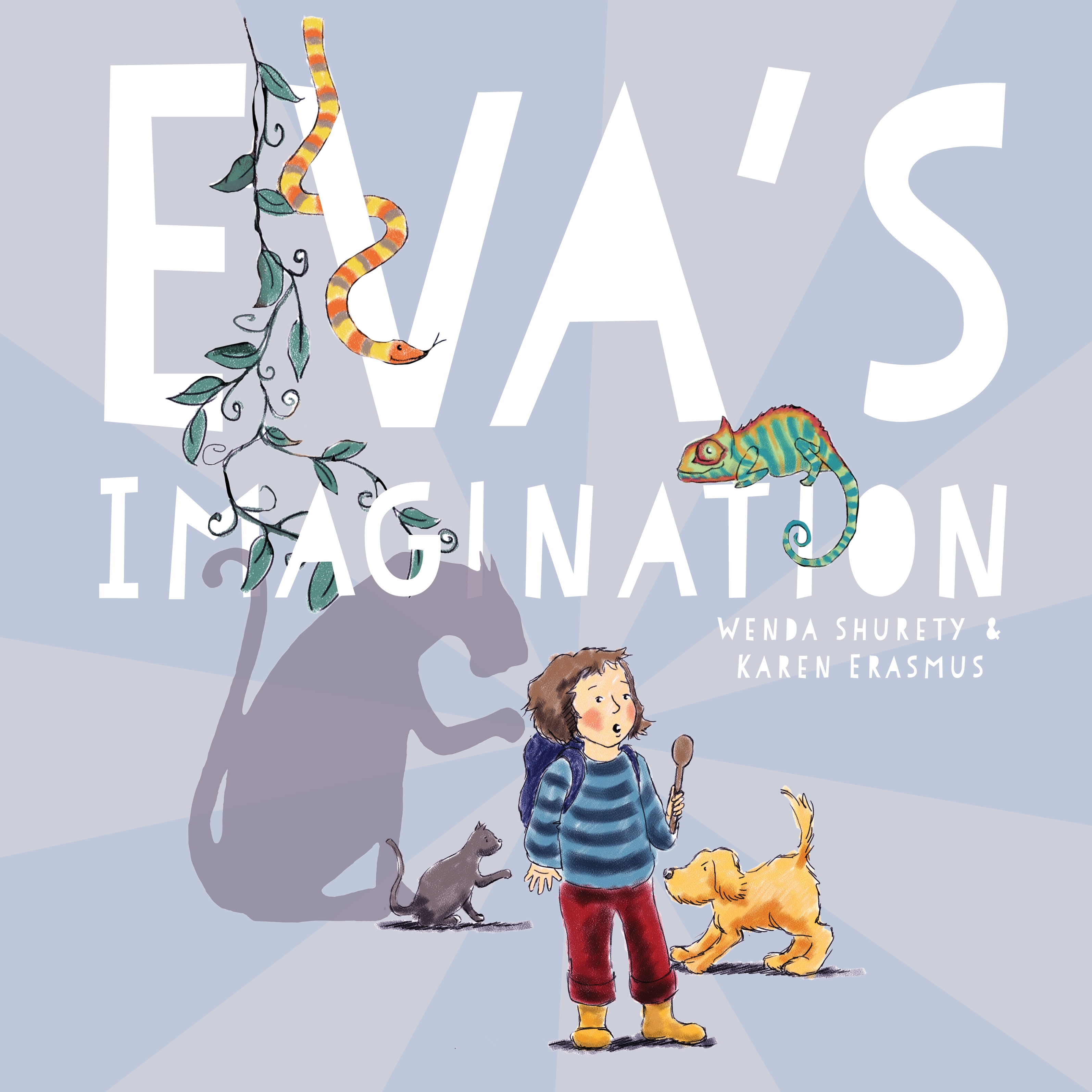 When children start at school, along with all the physical things they need, they must pack their imagination.
In this story, Eva's Mum makes sure it is there. It starts with pet dog Chops – what an imaginative name – who helps Eva collect supplies to hunt for her imagination. Down the valley of the hallway they tramp; through the forest under the dining room table; up the steep mountainside stairs and into the wilderness of the wardrobe. Before long the words say one thing, but the reader can see what is really going on. Does Eva find her lost imagination? The reader will be the best judge of that.
As colours drift between domestic and adventurous outdoors, the sketchy style of the images enhances this flickering transformation.
For Early Readers, this is one of the most imaginative off-to-school stories in a while.
New Frontier 2018 Hardback Picture Book $24.99 Age 3-6 ISBN 978-1-925594-23-2